https://mediumhappy.com/?p=8359
by John Walters
Tweet Me Right
Starting Five
They're Cheating Again
Like true PATRIOTS, New England was caught doing something it's not allowed to be doing: filming the Bengals' sideline last Sunday—they had a media credential based on a flimsy "Do Your Job" web series that is an in-house Pats production—in advance of yesterday's game with the Bengals, which they won.
If you're noticing a pattern here—the Zelensky call, the Cadets' white power sign, this video—you're right. People who have tremendous leverage and who have no real reason to cheat (or smear) to advance their cause are still doing so. Why? Because it's inherent in their nature and because, deep down, they've always gotten away with it so what makes them think they won't get away with it now?
And you can toss Harvey Weinstein into that mix as well.
The beauty of the Patriots' video is that it's so evident that they're trying to get video of how the Bengals' sideline operation works. And it's hilarious because you could lock Bill Belichick in the janitor's closet in Foxboro all week and the Patriots are still going to crush the Bengals. So why do it? Because that's who Bill Belichick is. That's who Donald Trump is. They don't NEED to cheat, but cheating is in their DNA and they've always gotten away with it. Even when found out, the punishment never fits the crime.
And you'll note, if you watch the Fox NFL Sunday crew, that establishment guys Jimmy Johnson and Terry Bradshaw say they "can't imagine" the Patriots doing something like this. Why not, guys? They've done it before. And last time I looked they've won THREE Super Bowls since the original Spygate back in 2007. What's the disincentive again?
As for the Cadets' flashing the white power symbol at the Army-Navy game, I'll give them the benefit of the doubt in the sense that they're 18-22 years old, live in an extremely isolated (and white) community and probably don't fully comprehend the gravity of what they're doing. We were all young and stupid and in college once. At least I know that I was.
But I won't give them the benefit of the doubt of not knowing what that symbol means. They absolutely know. And they know it's getting on TV behind Rece Davis. And they probably know they're doing it directly behind the back of a black student.
I once had a math teacher who was a West Point alum. And he spoke glowingly of his experience. But I remember what this man, Mike Gilligan, used to tell us 8th graders: that he could be a standout cadet for three-plus years but if he was caught looking at another student's exam, no matter how minuscule the test or how great his GPA or any other mitigating circumstance, he'd be off post that same day. "It only takes a few seconds of bad judgment," Iron Mike Gilligan told us, "to ruin the character you've taken years to establish."
And that's what happened on Saturday in Philadelphia. A few bad seconds of judgment. Those two cadets, I'm sorry, should be expelled.
PK Championships
Both Georgetown (men) and Stanford (women) won the NCAA Soccer championship this weekend in matches that went to penalty kicks. The Hoyas defeated Virginia and Cardinal knocked off might UNC. Our favorite moment was Stanford keeper Katie Meyer sending back a weak sauce shot during the PKs. Above.
Manhattan Is Joe's Borough
Saturday night was an evening for a pair of comeback kids in football: LSU's Joe Burrow and the town of Newtown, Connecticut. The former won the Heisman Trophy only two seasons after transferring from Ohio State because he wasn't good enough to start (related: the dude who beat him out, Dwayne Haskins, now starts for the Washington Redskins and the dude who succeeded Haskins, Justin Fields, was a Heisman finalist who has thrown 40 touchdown passes and just one interception this season. Fields himself transferred from Georgia because he could not beat out Jake Fromm.
Fields and Burrow may just face off in the national championship game on January 13th.
Burrow, by the way, has thrown 48 touchdown passes against six interceptions.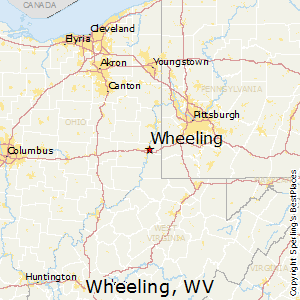 Burrow went to high school in Athens, Ohio, which would be, if it were shown on this map, due north of Huntington and slightly southeast of Columbus. We mention this because if you were to make Wheeling the locus point, you'd have three of the legendary college football Joes having been raised within a 150-mile radius: Joe Burrow (143 miles southwest), Joe Montana (Monongahela, Pa., 58 miles due east) and Joe Namath, (Beaver Falls, 74 miles north).
Of the three, Burrow is the only one to have won the Heisman.
The other comeback story? Newtown, whose high school won its first state championship in 27 seasons on this play. Newtown, of course, is where the Sandy Hook school is located, and the Nighthawks won the LL Class state championship seven years to the day after the Sandy Hook Massacre that claimed 32 lives. Those students who perished would be in 8th grade right now.
Newtown defeated Darien (note: these are two very, very wealthy towns) when quarterback Jack Street found wideout Riley Ward on this 36-yard flag route with the score tied 7-7 on the game's final play. It all happened in a heavy fog, which made it all the more surreal.
Here's Jeff Jacobs, the bard of Connecticut sportswriting, on the moment.
ScarJo Nails The Monologue
Here's the funniest monologue of the SNL season, delivered by host Scarlett Johansson, thus far because the show pokes fun at itself and the stuff those of us who still follow it somewhat closely say about it: i.e., that Colin Jost, great guy and all, can afford to quit this job any day he likes; that Mikey Day and Alex Moffatt are basically indistinguishable from one another as the vanilla milquetoast white guys in the cast; that Pete Davidson basically gets his own rules, kind of like Dennis Rodman on the '96 Bulls.
The Cold Open was the best of the season, too (and devoid of all the celeb cameos which often get in the way) and smart in all the ways the best SNL opens were. Solid material, and Kenan Thompson got all the best lines ("Colin Kaepernick, you move in mysterious ways").
Five Films: 1975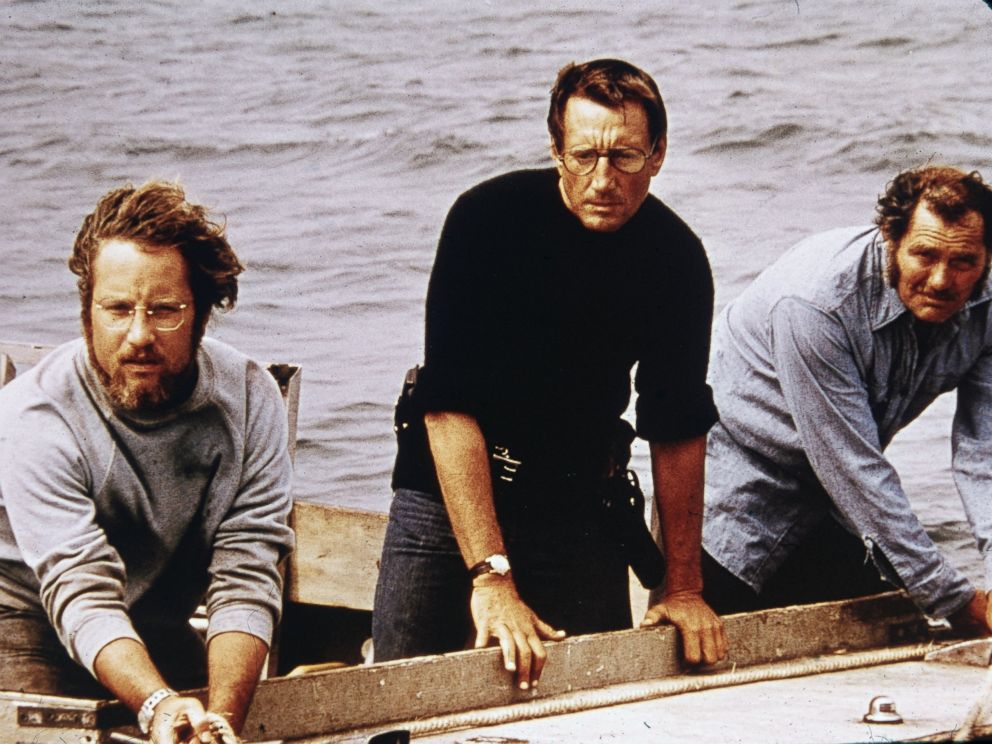 Jaws: You're going to need a bigger theater. This was the first time in my life I ever saw lines of people outside a theater waiting to see a movie. Lines that snaked around the side of the building. Steven Spielberg's classic really was the first summer blockbuster film, from whence all others sprang. Few, if any, have lived up to its greatness. 2. One Flew Over The Cuckoo's Nest: Jack Nicholson and a couple of actors who'd go on to greater name recognition on a sitcom called Taxi in a couple of years. Seeds of The Shawshank Redemption here, but with a darker ending. 3. Night Moves: Saw this Gene Hackman film noir for the first time last winter, I think, and I can't believe I'd never heard of it before. Absolutely loved it. It's kind of like an extended episode of The Rockford Files with Hackman as an L.A.-based P.I. With a young and barely legal Melanie Griffith. 4. The Return Of The Pink Panther: Our favorite from the PP series. "Does your dog bite?" "No." (Dog bites Clouseau). "I thought you said your dog didn't bite." "That's not my dog." 5. Three Days Of The Condor: Bob Redford and Faye Dunaway in a CIA spy thriller with a delicious premise. A covert unit that reads current fiction in hopes of gleaning actual insidious plots gets a little too close to the truth in one of their reports. Redford goes out on a deli run and when he returns he finds his entire unit gunned down. So he goes into hiding where he just happens to be taken in by one of the world's most beautiful women. Being AWOL is such a drag.
Worth noting: Monty Python and the Holy Grail and The Rocky Horror Picture Show. Far fewer people have actually sat through the entirety of either film than those who claim to love them. But the high points here ("I'm not dead yet!") are pretty darn high.
A few films I've never actually seen that probably belong on this list: Dog Day Afternoon, Barry Lyndon, Nashville and The Man Who Would Be King. Some day (or night).