https://mediumhappy.com/?p=8368
by John Walters
Tweet Me Right
Starting Two
Black To The Future
"We're having a moment," Eddie Murphy, hosting SNL for the first time since he left the cast in 1984, said to his three friends on stage. Chris Rock, Dave Chappelle, Tracy Morgan and eventually, Kenan Thompson, joined him.
Since the original cast and Bill Murray departed, there have only been a few true giants at SNL: Will Ferrell, Chris Farley and Kate McKinnon top our lists, with nods to Mike Meyers, Dana Carvey, Bill Hader, Kristen Wiig and Adam Sandler. But no one, not even Ferrell, ever owned SNL the way Murphy did for a brief period in the early 1980s. And as his Gumby character said on "Weekend Update," "I saved this show from the trash heap." He's Gumby, dammit, and he's correct.
The other thing to recall about the Eddie Murphy comet: He basically started at 30 Rock as a teen and left before he was 25. Some people, a very few people, just have it. As he joked on Saturday night, "Money don't crack."
Funny thing about this foursome: Tracy Morgan had the best line during the monologue. As the other three joked that they were half of Netflix's budget, Morgan countered that "I made all my money on the road."
"Touring?" Murphy asked.
"No," Morgan replied. "I got hit by a truck."
Ten For the '10s
Last week Rolling Stone released its list of the "50 Best Movies of the 2010s" and it's even worse than Jann Wenner's inexplicable omission of Boston for the Rock 'n Roll Hall of Fame. You can peruse it here; you decide.
We're going to list our 10 favorite films of the decade, which is not to say that they're the 10 best; just that they're the 10 best to us. Also, before we do, we'll add that this was the decade in which television produced far higher quality stuff than our cineplex. Just consider what Netflix, HBO, AMC and a few others wrought: Mad Men, Breaking Bad, Game Of Thrones, The Crown, Mindhunter, True Detective and Chernobyl, to name a few. All better than any single movie we saw.
Here's our list of our 10 favorite films (from 10 to 1), only one or two of which made Rolling Stone's Top 50:
Dunkirk
Christopher Nolan's war film takes more than one viewing to fully appreciate, as he tells the same story from three different time intervals: one week, one day, one hour. It's like looking at a map at the beginning of a book you're reading and then noticing there's a second map with a superimposed section of the first map and then yet another map superimposing that second section.
Seen a second time, you are more prepared for these jumps in how time travels and are better able to appreciate when the stories, and time increments, merge.
Coco
About 10 to 15 minutes in this animated Pixar film takes a left turn we never saw coming and then it becomes a modern children's classic the rest of the way through. And at the end, when the reveal that was always in plain sight is finally made obvious to us, well, you may find it getting awfully dusty in the theater.
Also, how can you watch the border crossing scene and not sense the irony?
La La Land
Did any film this decade receive more brushback after it was originally hailed than this one? And that extended right up to the moment the Oscars announced Best Picture and Warren Beatty got the name wrong (giving it to this film and then the producer having to read the envelope and on live television saying, Oh, no, Moonlight won it. And even being gracious about it.)
We'll admit it founders a bit after the first 45 minutes before finding itself again at the end, but man, those first three songs— "Another Day Of Sun," "Someone In The Crowd" and "A Lovely Night" are such a throwback to classic Hollywood musicals. We'll stan for the Land all day and night, and Ryan Gosling and Emma Stone are delicious.
Argo
It's tense throughout, but Ben Affleck was smart enough to add a subplot of the two Hollywood vets, played by Alan Arkin and John Goodman, who added much-needed levity to the film. It won Best Picture and if you think that's a miscarriage of justice, Argo f*** yourself.
Tinker, Tailor, Soldier, Spy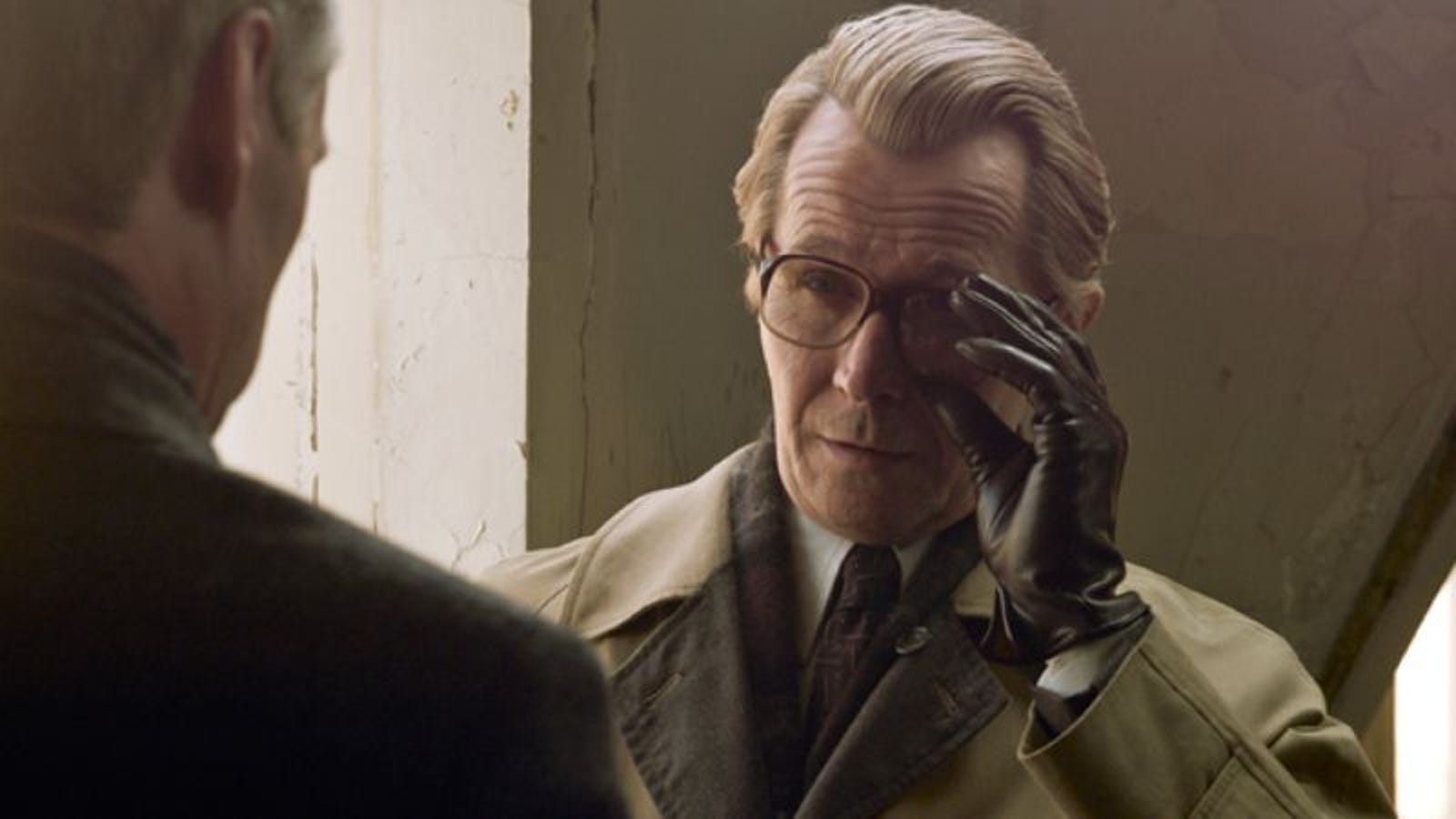 It feels like a film that could have been made in the 1970s as opposed to one that was set in the era. We've had to watch it a few times to fully comprehend what's going on in this John Le Carre spy thriller, but each viewing makes it all the more worth it: Gary Oldman, Colin Firth, Benedict Cumberbatch and Toby Jones are all great, while Mark Strong sets an even higher bar. Smart and merciless, this one.
Mad Max: Fury Road
We're not big into action flicks, but this effort by George Miller feels as if it was filmed on another planet (actually, Namibia) and is a white-knuckler all the way through. Charlize Theron and Tom Hardy are fantastic and I still can't understand how the Oscars failed to find a way to get the bungee-cord guitarist into the broadcast.
The Great Beauty
It won an Oscar for Best Foreign film and it has stayed with us for years. We can't adequately say why it struck us so hard other than to say that as you get older, you realize that life really is but a dream. And that moments are just snapshots of life. They're here, these moments, and those who are wise revel in and appreciate them. Then the moment is gone forever. And that's your life, anyone's life, in a snapshot. This one's worth it.
Whiplash
From the opening scene Damien Chazelle's rookie effort had all the intensity and tension you needed to carry it all the way home. The particulars were original (music student, drummer, trying to go from being a nobody to a star) even if the basic premise was not (talented but proud student versus sadistic mentor: this was an updated version, with a few tweaks, of An Officer And A Gentleman). The dinner scene was so bold and fractious that, after that, this film won us over.
Supermensch: The Legend of Shep Gordon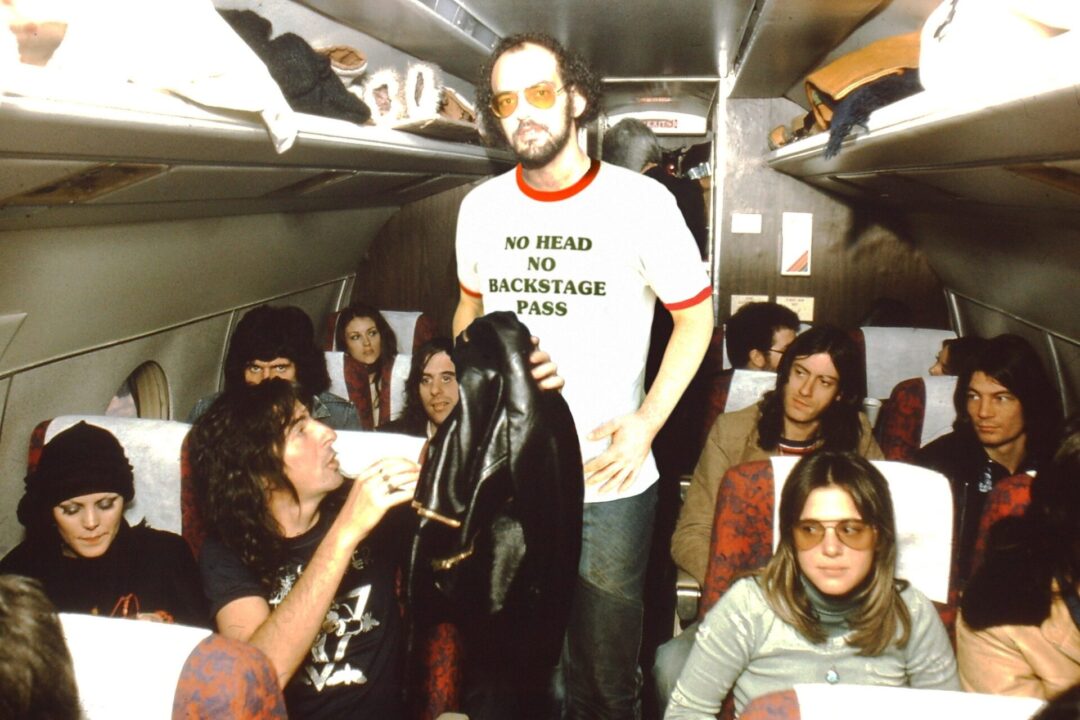 Our favorite documentary since Grizzly Man. The story of a late Sixties burnout/weed dealer who, through the luck of fate, happens into a gig as Alice Cooper's manager. And the rest, as they say, is history. Go into this one blind and trust us, you'll love it.
The Big Short
How do you make a film about the worst disaster of the century after 9/11 and make it this funny? How do you make a film about the sub-prime mortgage crisis without putting movie goers to sleep? Adam McKay figured out a way. So many memorable scenes, and most of those include Steve Carrell or Ryan Gosling (and the best one includes both). The fourth-wall-breaking scenes also put a hitch in our giddyup.
Pitch Perfect
The title says it all. Besides having the funniest script and most crackling dialogue of the decade, it's also a musical. And a sports film. And, kinda, Top Gun. If you're asking me what film this decade provided the most entertainment per minute, and continues to do so upon repeat viewings, this is it.
And there's all this great young female talent—Anna Kendrick, Anna Camp, Brittany Snow and Rebel Wilson—along with three dudes, Sklyer Astin, Adam Devine and Ben Platt, the last of whom would go on to win a Tony for his starring role in Dear Evan Hansen.
The characters are well-defined and stay true to themselves, while also evolving. The viewer is rewarded for paying attention. And the songs are fantastic. It's everything a great movie needs to be (it has a sophomoric moment or two we would've scrapped: the mass-vomiting scene tops the list). I still get chills watching the Bellas' championship performance.
***
Not on the list, but darn close: Get Out, The Social Network, Margin Call, 127 Hours, The Fighter, Moneyball, Gravity, The Imitation Game, Spotlight, Lion, Hell Or High Water, Call Me By Your Name, The Revenant, The Witch, The Martian, The Babadook.
We've probably overlooked a few and you'll notice there's nothing from the Marvel universe here. And we haven't seen Moonlight or 12 Years A Slave (so not woke of us). So feel free to add your own list or tell us how pedestrian ours is.