https://mediumhappy.com/?p=8643
Starting Five
Burn, Baby, Burn
Because we watched the final episode of this season's Curb Your Enthusiasm this week, along with the most recent episode of Better Call Saul, we spotted a little theme. Businesses going up in flame. Set on fire by someone who works there. Both businesses, by the way, are side businesses.
Hasta la vista, Los Pollos Hermanos. Shalom, Latte Larry's.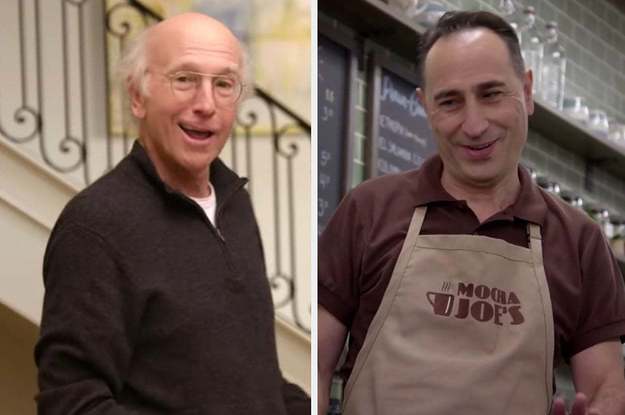 The final scene of the season from Curb, by the way? How brilliant was that. They built an entire season around that payoff. Spite House!
Cold Comfort
A story in The New York Times details how the USNS Comfort, which sailed to New York City under the auspices of relieving the toll on hospitals overwhelmed by the coronavirus pandemic, only has 20 patients. Twenty! The ship has 1,000 beds.
Apparently, the ship not only will not take coronavirus patients, but it lists 49 other conditions that, if a patient checks one of those boxes, would render a potential patient unqualified. If only it were that easy to be refused by the military during a draft.
How does this happen?
Doctors, Nurses And The Wedding Singer
A tune from Adam Sandler on the pandemic heroes…
REM-ember A Classic
Early REM is the best REM. This is from the spring of '84, when the airwaves were being bombarded by Def Leppard and Madonna. Prince, Bruce and Night Ranger would own the summer. It would be another year before I began to discover the foursome from Athens.
Revisiting The Astros Scandal
Listen, it was already a crappy year before coronavirus happened. Kobe died. The Astros cheated (for three consecutive seasons, most likely). A Korean movie won all the Oscars (it's been the year of Parasite and a pathogen, both from Asia).
But we could get one thing right. Rob Manfred could strip the Astros of their 2017 World Series championship. Remember, only about seven weeks ago as we were hearing Important People say that you can't rewrite history? No, you can't, but you can still punish people. And you can deal with unexpected hurdles when they arise.
There may not be a 2020 World Series champion and you know what? The Earth will continue spinning. So why not allow that there's no 2017 World Series champion, either.
Then again, I just thought about this: the coronavirus has saved a lot of current Astros from being beaned in the past month, hasn't it.