https://mediumhappy.com/?p=8676
by John Walters
Muffet Retires
Circumnavigate Notre Dame Stadium and you will spot statues erected to Knute Rockne, Frank Leahy, Ara Parseghian and Lou Holtz. The school's next coaching statue, to be situated outside the Purcell Center, should be built to display Muffet McGraw.
McGraw, 64, retired yesterday. She departs after 33 years of service, two national championships (the latter providing the most thrilling moment in Notre Dame sports history in decades) and five more championship game appearances. If Geno Auriemma, her old summer camp counselor colleague from the Cathy Rush camps in the early '70s, did not exist, she might have won five national titles (and lost about 20 fewer games from her career 905-272 record).
Niele Ivey, the point guard from McGraw's 2001 national championship squad, will be the school's new head coach.
Taylor, Swift
Those are the surnames of the most highly coveted running backs in tonight's NFL Draft. The problem is that it's the year 2020 and running backs of any ilk have almost gone the way of the fullback or the sitcom. There's a chance that neither are taken in the first round.
De'Andre Swift is the latest gem from the Athens stable that extends all the way back to Herschel and includes Georgia grinders Garrison Hearst, Terrell Davis, Todd Gurley and Nick Chubb. Jonathan Taylor's alma mater, Wisconsin, can count the NCAA's all-time rushing leader, Ron Dayne, Montee Ball and Melvin Gordon in just the past quarter-century along with all-timers Elroy "Crazy Legs" Hirsch and Alan Ameche.
Dayne graduated with 7,125 rushing yards in four seasons. Taylor departs school after just three years with 6,174 yards. He's No. 6 all-time. If he'd chosen to remain in Madison and stayed healthy, he'd surely be the NCAA's all-time leading rusher after a senior season.
The Commish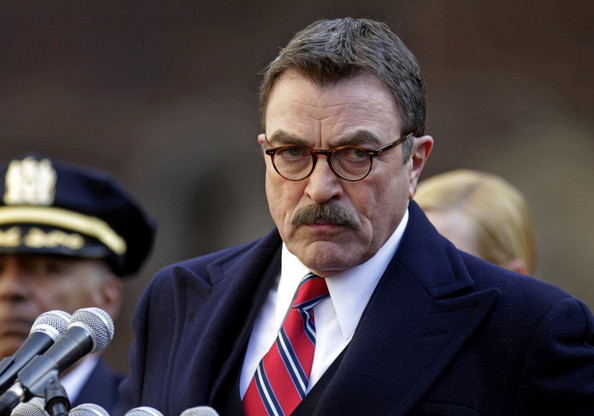 Island-wise, Tom Selleck has hopped from Oahu to Manhattan (and, presumably, Staten Island). He has gone from being a Hawaiian shirt-and-shorts Reagan era private investigator to a suited top cop in the nation's largest city whose name is Reagan.
He's the patriarch in Blue Bloods (though his pops, who's played by an actor just six years older than he in real life, is still around and was formerly the NYPD commish). If you haven't watched Blue Bloods, your mom or grandparents have. I guarantee it. It's actually been on since 2010 and also stars Boston-area emigres Donnie Wahlberg (who is married to Jenny McCarthy, in case you forgot) and Bridget Moynihan (who is married to my best ballplayer at Camp Winaukee in the summer of 1987).
Anyway, it's no Law & Order, but it passes muster and is shot on the streets of NYC, so the authenticity is there… unlike some crime shows from the past decade we could mention, such as Castle.
Sweet Jane
What Nelson Mandela was to the anti-apartheid movement, what Mother Teresa was to caring for the sickest and most poverty-stricken anywhere, Jane Goodall is to animal-rights activism. She is a secular saint.
Now 86, the British-born Goodall is still globe-trotting on behalf of all creatures great and small. She is truly one of the most remarkable and inspiring humans on this or any planet—and belongs atop the list of our Aptly Named People club.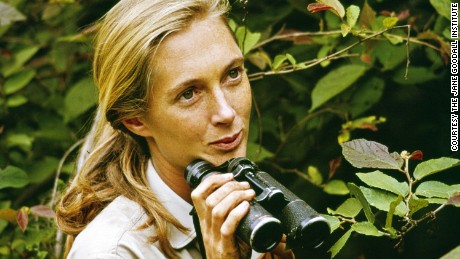 We're big fans here at MH and National Geographic has a new film out titled, "Jane Goodall: The Hope." Maybe we should see it when it is released.
Sports Year 1879
In college football, the Michigan Wolverines are founded and schadenfreude is introduced to American sports… James Prinsep, 17 years and 252 days old, makes his international football debut for Clapham Rovers. It will be his only appearance. Prinsep will be the youngest international footballer for England for more than a century until his mark is broken in 2003 by an impudent teen by the name of Wayne Rooney… the Providence Grays win the National League pennant… Baseball creates the first reserve clause, as all teams agree (collude) that every team gets five players to list that no other team will touch… John L. Sullivan turns pro and wins his first five bouts…
Two of the most acclaimed boxers of the year, John Dwyer and Paddy Ryan, get involved in a bar room brawl in New York City (before there were the Fighting Irish, there were the fighting Irish)… Jamie Anderson, age 37, wins his third consecutive British Open (and his last). Anderson's da was the greenskeeper at the Old Course in St. Andrews, where he was born, and also sold lemonade and tea out of a cart there.