https://mediumhappy.com/?p=8694
by John Walters
Starting Five
"We're Finally On Our Own"
The Kent State massacre. Fifty years ago today. If you were a college student in 1970 you had already, just since puberty, experienced the assassinations of John F. Kennedy, Martin Luther King, Jr., Robert F. Kennedy and Malcolm X. Then again, if you are a college student in 2020 you've probably already lived through 9/11, the Iraq War, the financial collapse of 2008 and now the coronavirus pandemic. Tragedy, to-mah-to.
It says something about the way news was dispensed 50 years ago that Neil Young (a Canadian living in Los Angeles at the time) was more struck by the photos that he saw in Life magazine than by what he saw on television. That moved him to write "Ohio," which Crosby, Stills, Nash & Young recorded just 17 days later and released in June.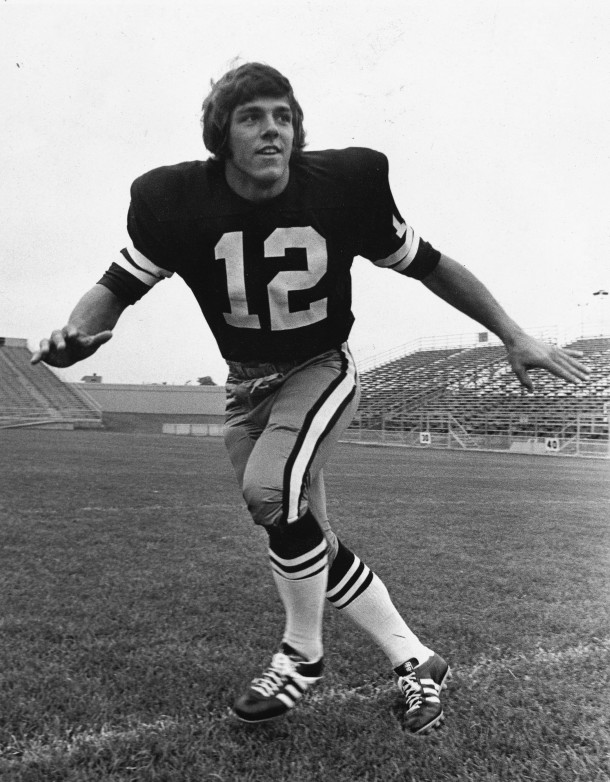 One undergraduate who was spared that day in Ohio? A Kent State football player named Nick Saban, who had decided along with a teammate to eat lunch first before attending the war protest.
The student photographer who took the Pulitzer Prize-winning photo, John Filo, went on to work at both Sports Illustrated and Newsweek and now works at CBS. That woman wailing in the photo is a 14 year-old runaway, Mary Ann Vecchio. Fill recounting the experience:
The bullets were supposed to be blanks. When I put the camera back to my eye, I noticed a particular guardsman pointing at me. I said, "I'll get a picture of this," and his rifle went off. And almost simultaneously, as his rifle went off, a halo of dust came off a sculpture next to me, and the bullet lodged in a tree.
I dropped my camera in the realization that it was live ammunition. I don't know what gave me the combination of innocence and stupidity … I started to flee–run down the hill and stopped myself. "Where are you going?" I said to myself, "This is why you are here!"
Here's a good read on Kent State and its ramifications…
A World Of Waste And Wonder
Let it not be said that the 2020 pandemic did not inspire great art and thoughts. Above, Tom Foolery with a Seussian poem on what the pandemic (hopefully) taught humanity, and here, David Eggers on "Flattening The Truth." Stay with it, the bottom half is better than the top.
Justin Time
Imagine, a democratically elected leader of a country in North America who actually has the best interests of the majority of citizens in mind. Astounding, right? Meet Justin Trudeau, Prime Minister of Canada.
On Friday, less than two weeks after a gunman killed 22 people in Nova Scotia, making it the largest mass murder in Canada's history, Trudeau announced the immediate ban of 1,500 types (!) of assault weapons. "
"These weapons were designed for one purpose and one purpose only — only to kill the largest amount of people in the shortest amount of time," he said in a press conference. "You don't need an AR-15 to bring down a deer" (besides, they're so much more difficult to clean and dress with 37 slugs in them).
What an explosion of, I dunno, common sense? I mean, banning assault rifles won't eliminate murder any more than speed limits eliminated speeding, and yet no one seems to have a problem with driving at least near the speed limit.
Murder Hornet
If 2020 were a film, the tagline below the title would be, "It came from Asia." First it was Parasite invading the Oscars. Then Covid-19. Now it's the giant hornet, also a creature that mysteriously found its way across the Pacific and which also first appeared in the state of Washington.
Hmm. Maybe those Chinese really are up to something clandestine and sinister. Will the murder hornet go the way of the snakehead fish (whatever happened to that species?) or are we in for yet another tsunami of terror and death? The worst part about the murder hornet, besides its nom de guerre, is that it decimates bee populations, something Americans were already doing a pretty good job of ourselves. We need bees. In school you need A's, but in gardens and nature in general you need bees. Come to think of it, you need seas, too.
Sports Year 1884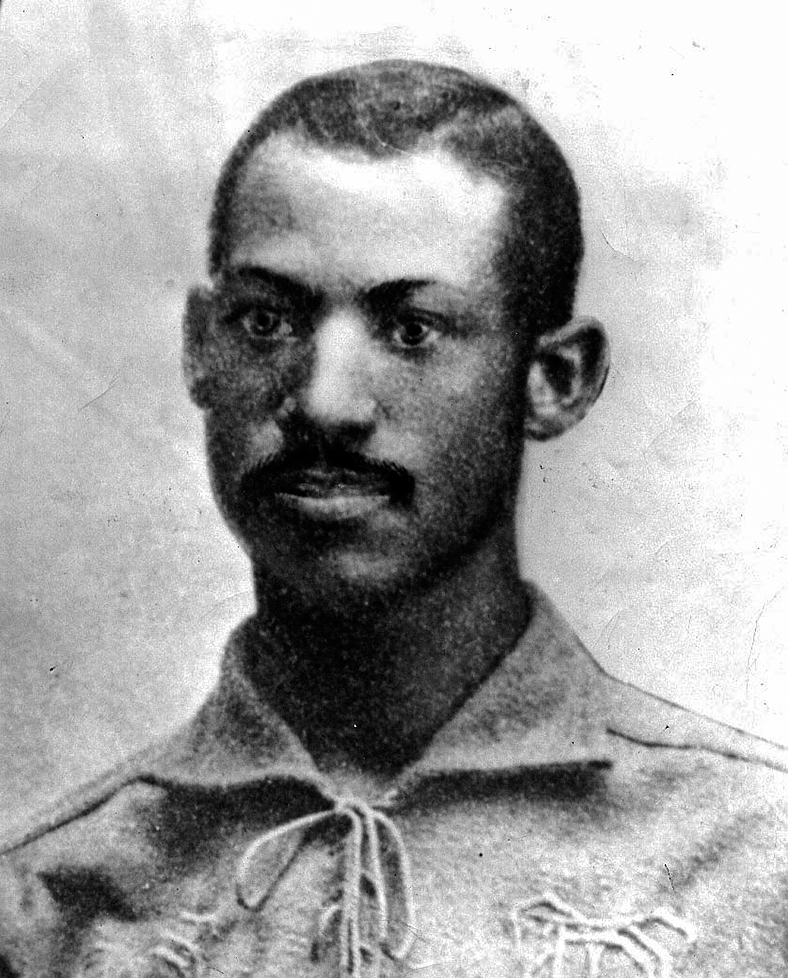 Jackie who? Moses Fleetwood Walker becomes the first black major league ballplayer when he makes his debut for the Toledo Blue Stockings of the American Association. Adding legitimacy to this claim, the American Association champion, the New York Metropolitans, meet the National League champ, the Providence Grays, in an event called "the Original World Series" in October.
A screenwriter couldn't conjure a better name than Moses Fleetwood Walker, now could she? Walker would only play one season, but he would go on to earn four patents for inventions, kill a white man in self defense (an all-white jury acquitted him), go to jail for a year for postal robbery (he was also a mailman) and own a theater.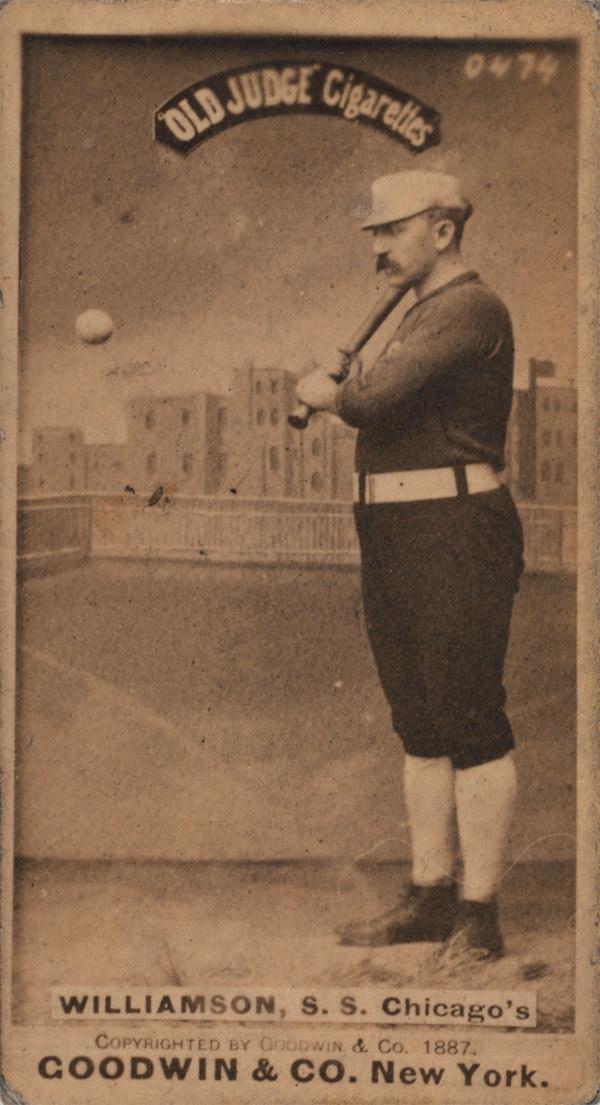 Ned Williamson becomes the Babe Ruth of the 19th century, shattering the existing single-season home run record of 14 with his 27 dingers. Williamson's record will last for 35 years before you-know-who breaks it (with 29).
***
A divinity student enrolls at Yale to play for coach Walter Camp. His name? Amos Alonzo Stagg. Not coincidentally, Yale defeats Dartmouth 113-0. One week later Princeton defeats Lafayette 140-0. People were intent on impressing the Committee even then.
****
Everton F.C. moves into Anfield, a new enclosed stadium. They'll remain for seven seasons and then Liverpool F.C. will become the tenant, where they remain today. Up the Reds!
***
In a sign of more literate times, a boxer named John Kelly earns the nickname Nonpareil Dempsey and becomes the world's first middleweight champion. Burying the lede, boxing establishes weight classes.
***
For the first time, Wimbledon stages a Ladies Singles championship. Maud Watson, 19, the daughter of a local vicar, wins in three sets. She plays in a corset and petticoats.