https://mediumhappy.com/?p=8718
by John Walters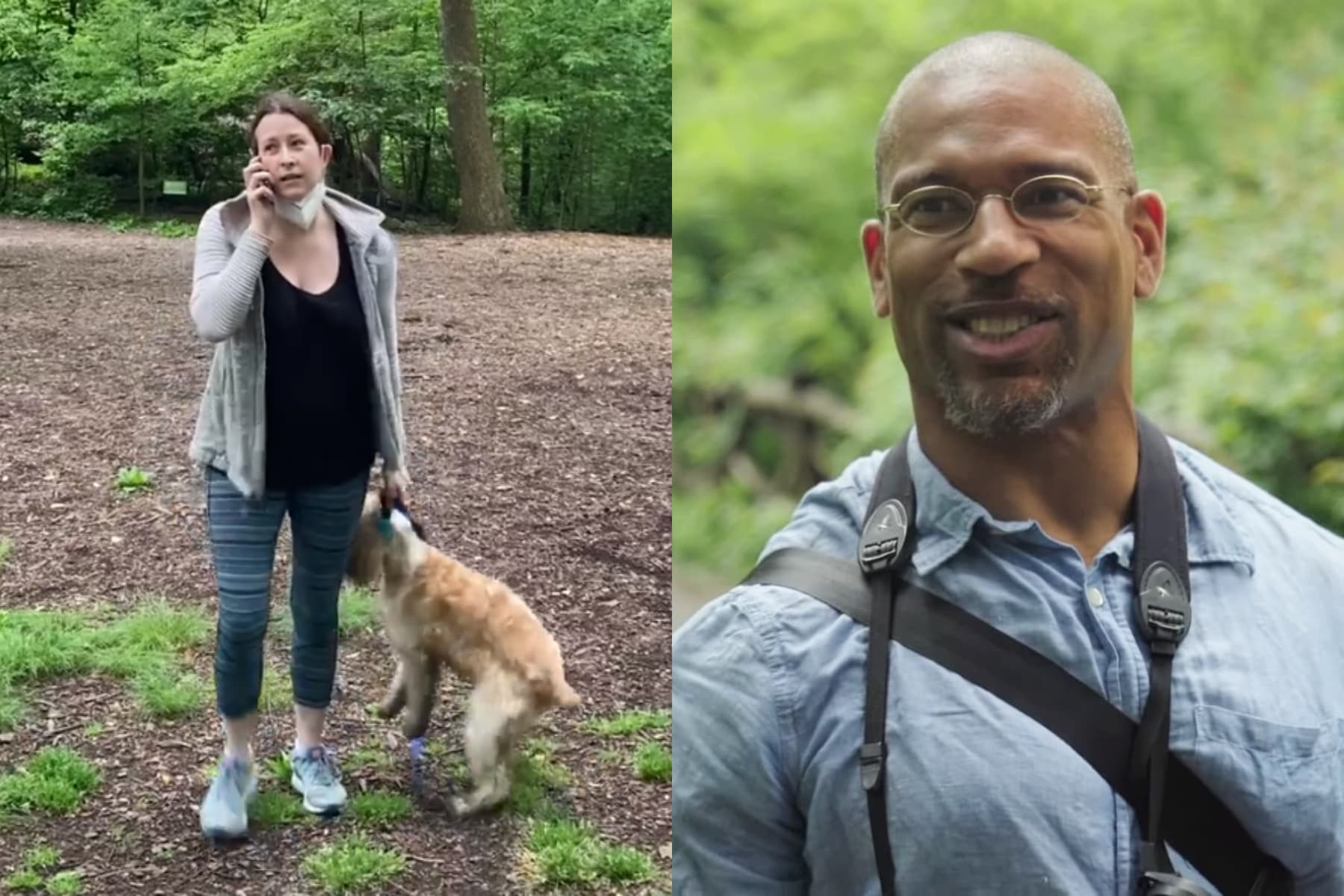 Black Birder, White Lies*
*The judges will also accept "Unleashed Fury", "Bye Bye Black Birding" and "Stupor Fly," but not "Pigeon Woo" or "Dog Day Afternoon"
As frequent (but not frequent enough) MH collaborator Katie M. put it last night, "Central Park dog lady really blew that 'meet cute'." Katie's husband, Mike M., and I just wondered when Eric Dickerson changed his name and became a birder. She got what she deserved and he'll either get a nature show on NatGeo ("Cooper's Coop") or a reality dating show ("Christian Cooper's Love Nest") out of it.
Mask-erade
Must we really weigh in on this? We're so tired of Trump. Can we stop calling him an idiot and a fool and a racist and just agree that he's fat and that he's mastered the art of manipulating Dumb America? Really, what's left to say?
SportsWorld
The abeyance of live sporting events plus our needing to prepare for a class we're teaching has led to an uptick in sports books being consumed. We just finished SportsWorld by Robert Lipsyte, published in 1976. Lipsyte was the New York Times' wonder boy writer and then columnist in the 1960s and by the time he hung it up (at least as a full-time employee of the NYT) in the early '70s, he was still shy of his 40th birthday.
Having read Lipsyte's book, an examination of American society and its relationship through the prism of various teams (the Mets!) or revolutionary athletes (Muhammad Ali), with whom Lipsyte had a close and long relationship, I'm somewhat embarrassed. In the way a military recruit is given a haircut and a box of condoms upon reporting to boot camp, I feel that every young (and naive) sportswriter/broadcaster should be handed a copy of this book. And you may not agree with everything Lipsyte puts down here, but it should make you think.
Dirty Boulevard
Okay, not every street in Manhattan looked like this in the 1970s, but enough did. And we remember. When our dad took us to a Knicks game, parking at the Port Authority, we'd clutch his hand tightly as we navigated those nine block from the PA to MSG. It's a concrete jungle out there.
Recent reports tell of a mass exodus from NYC as high-six and seven-figure earners migrate, mostly northeast to Fairfield County, Conn. (and some even to Devil's Gulch, AZ, if you count the two numbers to the right of the decimal point). That will bring rents down and in a way return NYC to Lou Reed's "Dirty Boulevard," which was written in 1989 but better portrays the NYC of the Taxi Driver and Mean Streets '70s. Some old-timers are actually looking forward to flushing the city of all that d-bag hedge fund money. Remember, the Law of Unintended Consequences is always here to add irony and surprise to any event.
Sports Year 1898
On New Year's Day New York City annexes land from surrounding counties and splits itself into five boroughs: Manhattan, Brooklyn, the Bronx, Queens and Staten Island (the last annexation will prove totally unnecessary and it should have been yielded to Jersey). We don't yet know what this has to do with sports, but it seems kind of a big deal.
On the last day of this year, Joseph Vacher, "the French Ripper," is executed. Vacher was a French serial killer who murdered between a dozen and two dozen people, mostly isolated shepherds tending their flocks. Previously Vacher had twice attempted to kill himself, unsuccessfully. Try, try again! Not "try again."
***
In Chicago, the Morgan Athletic Club is founded. You know it now as the Arizona Cardinals. This is pro football's oldest extant team and, with no disrespect meant to the Detroit Lions, its most enduringly mediocre.
***
The second running of the Boston Marathon is won by, and we're not making this up, Ronald MacDonald. You imagine Mayor McCheese putting the medal around his neck. A Canadian who had relocated to Boston and attended Boston College, MacDonald cut 13 minutes off the previous year's time, finishing in 2:42.
****
In his first Major League at-bat, Bill Dugglesby, a pitcher for the Philadelphia Phillies, hits a grand slam. The feat will not be repeated until 2005.
***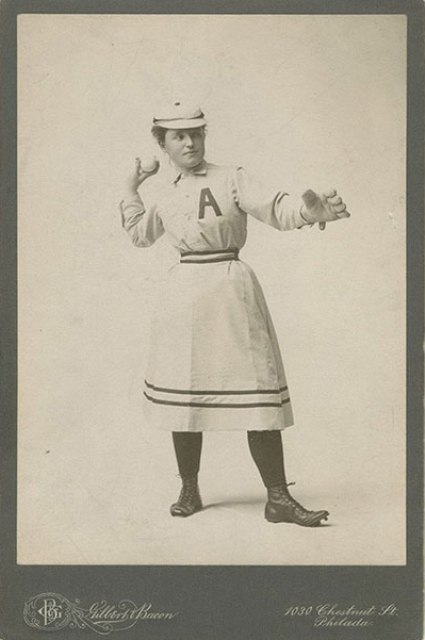 In Reading, Pa., Lizzie Arlington plays one inning to become the first female to play in a professional organized baseball game (for the Reading Coal Heavers of the Atlantic League). Arlington heaved not coal but pitches, giving up two hits and a walk but no runs in relief.
***
The U.S. Amateur Athletic Union organizes the first national basketball championship (we wonder if any teams west of Chicago or south of Baltimore participated) and it is won by the 23rd Street YMCA from Manhattan.
***
By riding Sly Fox to victory in the Preakness, Willie Simms, a black jockey, becomes the first of his ilk to ride horses to victory in all three Triple Crown races. The "event" was not yet known as the Triple Crown and Simms did not accomplish this feat (this hoof?) all in the same year, though he did ride the winners of both the Kentucky Derby (Plaudit) and the Preakness (Sly Fox… so it was also a quick Sly Fox) in this year.
***
In motor racing, the Paris-Amsterdam-Paris Trail is run over the course of one week in July and covers roughly 900 miles. In this same year, and not in this race, the first automobile fatality occurs in England when a motorist loses control of his vehicle on a downhill and it slams into a tree. Days later, Geico, Progressive, Liberty, All-State and State Farm all release their first commercials.