https://mediumhappy.com/?p=8782
by John Walters
Games People (Don't) Play
The Big Ten announces that its football teams will only play in-conference games this fall. What does that mean?
Michigan at Washington, Sept. 5? OUT.
Ohio State at Oregon, Sept. 12? OUT.
Wisconsin vs. Notre Dame at Lambeau Field, Oct. 3? OUT.
Dear college sports: Pull the freakin' band-aid already. Pull it!
No Plandemic*
*The judges will also accept "Trouble With The Curve"
Twelve states, including the one we're writing from, set records yesterday for new coronavirus cases. The U.S. set a single-day record of 63,247 cases. And for the past seven days, the average number of new cases per day is 53,699. We're at a 60% uptick in the two weeks since Donald Trump's Tulsa rally.
If only 1% of those diagnosed die, that's 537 guaranteed deaths a day going forward. But both numbers are probably conservatively low. And you know what? It's about to get worse.
"What we are seeing is exponential growth," Dr. Anthony Fauci said Wednesday on a Wall Street Journal podcast. "It went from an average of about 20,000 to 40,000 and 50,000. That's doubling. If you continue doubling, two times 50 is 100. Any state that is having a serious problem, that state should seriously look at shutting down."
Meanwhile, the president is pouting about having to perhaps reveal his tax returns and prepping for a pep rally in New Hampshire. Live Free or Die? Live Free AND Die.
Tragic Kingdom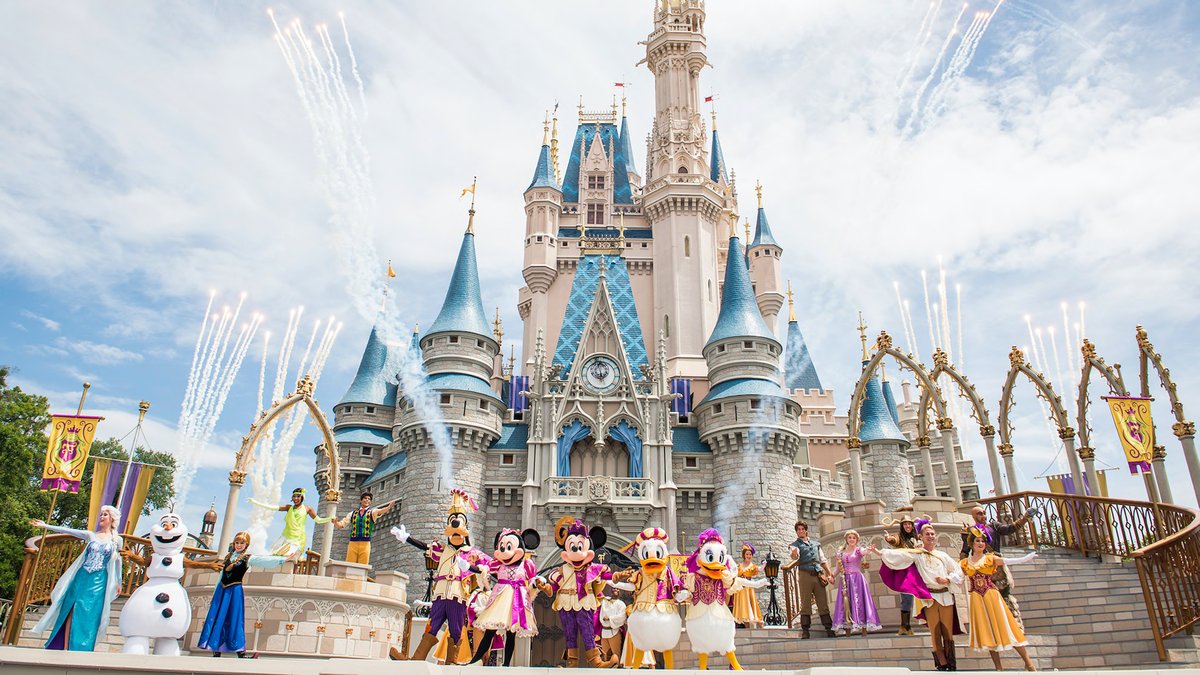 It's a world of illness,
A world of deaths,
It's a world of folks
Taking their last breaths,
Step on in,
Through our gates,
Just go on,
Tempting fate,
It's a stalled world after all…
Disney World will reopen tomorrow. It's been awhile since I've visited a Disney theme park, but I seem to recall plenty of standing in line. Ah well, what's the worst that could happen?
Football May Punt, But You Can Still Hike
Every morning we receive a notification from TheDiscoverer.com and every morning we think, That's a great story idea, I should read that. We rarely get around to it…but we mean to.
This morning we'll highlight two recent posts from them. The first? "The Best Hike In Every State."
The second? "10 Places Only A Few Travelers Will Ever See." This one's very cool.
Sports Year 1903
A major, paradigm-shifting year in sports as both the inaugural World Series and inaugural Tour de France are held. Also, the New York Yankees are founded.
In the World Series the Boston Americans, led by pitcher Cy Young, overcame a 4-1 deficit to beat the Pittsburgh Pirates and Honus Wagner, 5 games to 3. Neither ball park had outfield walls so ropes were put up to keep spectators back. If a ball rolled under the rope, a ground-rule triple was ruled. In the four games in Pittsburgh alone there were 17 ground-rule triples.
The first winner of the Tour de France? Maurice Garin covered the six stages and 1,509 miles faster than anyone. You won't believe what happened the following year. The race was sponsored by the newspaper L'Auto in an effort to increase circulation. The paper's circulation increased six-fold during and after the race, so it worked. And they decided to hold another one the next year.
Also in 1903, and we're surprised this has been lost to history, Ed Delahanty died. Delahanty, who still has the fifth-highest batting average in MLB history, either jumped or fell off a bridge late at night over the Niagara River. He was swept over Niagara Falls, below which his body was found two weeks later.
Delahanty, who had four brothers who also played Major League Baseball, was a 15-year veteran at the time with a career .346 batting average. He was also quite a rabble-rouser. On a train from Detroit to New York, Delahanty consumed five whiskies, began threatening people with a straight razor, and was inevitably booted from the train nowhere near a station after midnight. And you know what happened next.