https://mediumhappy.com/?p=8789
by John Walters
Goya Own Way
Am I the only one who noticed that he would not pose with black beans?
More than 800 Americans died from the coronavirus yesterday, by the way. Trump hasn't stepped foot into a pandemic task-force meeting in months, much less visited a single hospital ICU. If you can possibly sweep 200,000 mostly unnecessary American deaths in eight months (by election day) under the rug, well, damned if Donald isn't about to try.
Kuminga Traction
Top high school recruit Jonathan Kuminga, a 6'8″ Congolese native who's been playing prep ball in New Jersey, has opted for the G-League over the chance to play for a screaming martinet and take Intro To English Composition.
Kuminga was the No. 4-rated prospect in this year's incoming freshman class. He's also the fifth ESPN Top 100 prospect to take his talents to the G League, where NBA hopefuls can earn $125,000 in their internship season before leaping to the NBA.
This is a bad sign for college basketball (initially) and a terrific sign for progress in general. The top college hoops and football players are minor-league pro athletes, not college students. They belong in a minor league. And sure, Kuminga would've earned more this coming season at Kentucky or Memphis, but at least this money is clean.
Dirty Harry and Feminism
This is from The Enforcer, which came out in 1976. The mayor of San Francisco back then, by the way, would have been George Moscone, a Democrat who along with his city supervisor Harvey Milk would be assassinated two years later.
But that's not what is funny to us about this scene (and let's get this straight, Inspector Callahan is making excellent points). What's funny to us is that the female cop is played by Tyne Daly, who will grow up to be esteemed New York detective Cagney. Or is it Lacey? Who can remember?
All's Wales That Ends Wales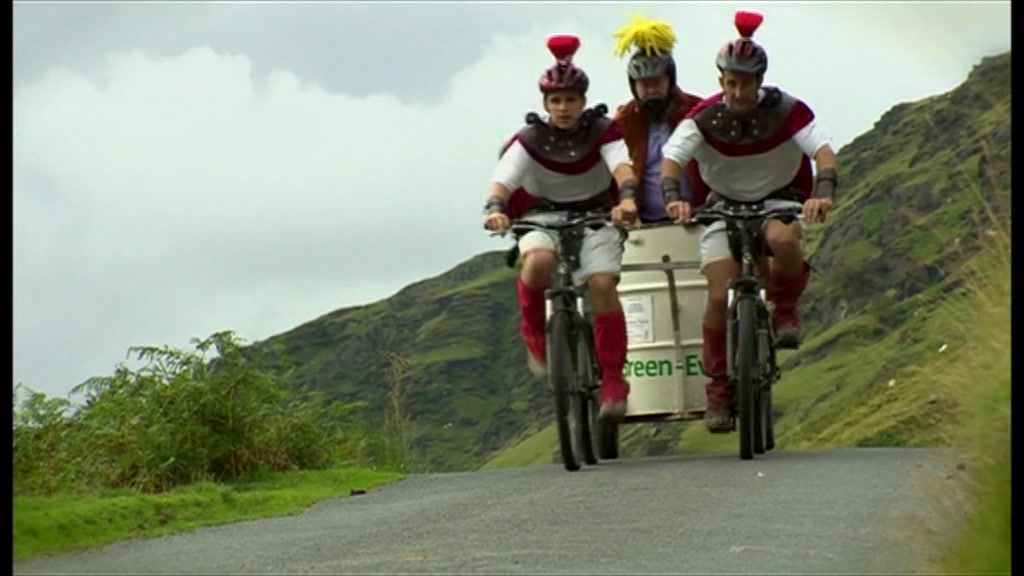 In the wee Welsh town of Llanwrtyd Wells, they've figured out a way to keep tourists coming: by staging bizarre and looney sporting events. Hence, there's bog-snorkeling, man versus horse, and a mountain-bike chariot race.
Brilliant.
Manhattan Transfer of Particles*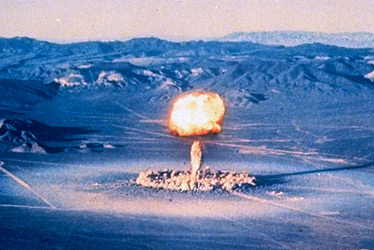 *The judges will also accept "Remember The Alamogordo!"
On July 16, 1945—75 years ago today—the first atomic bomb was detonated in Alamogordo, New Mexico. Not a good day to be a coyote in southern New Mexico. By the way, infant deaths in the area rose 52% in the next year but…GET OVER IT!