https://mediumhappy.com/?p=8813
by John Walters
The Big Bangs Theory
In Monday's New York Times, a wild story about another wondrous '70s relic, Creem magazine. This was the other music magazine of the era, but the cooler one. Inside the pages of Creem, based out of Detroit (and for a year or two on a farm outside of Detroit where the entire staff lived…How Seventies!), rock aficionados found the words of Lester Bangs and other writers who coined terms such as "punk rock" and "heavy metal."
(Lester Bangs)
A documentary is coming out soon. Our favorite part of the story was the revelation that sometimes the writers and editors got into fist fights. This should happen at every publication. Every one would be better off for it.
Don Vs. Swan
We haven't watched the full Axios interview between President Trump and John Swan, but above are five of the wackier moments. Remember Constanza's Law of Prevarication: It's not a lie if you believe it, Jerry.
Dumb and Dumba
Before the Blackhawks played the Oilers on Saturday in a nationally televised game, Matt Dumba of the Minnesota North Stars walked out on the ice and said a few words about racism and Black Lives Matter. Then he knelt during the national anthem—and no one else did.
Two black NHL players, Darnell Nurse and Malcolm Subban, flanked Dumba and put a hand on his shoulder, but they did not kneel.
This item is not going where you think it's going.
I'm fine with athletes kneeling during the national anthem. I'd probably do so. I'm just as fine with athletes standing during the national anthem. Earlier this week ESPN.com actually ran a headline that read "Leonard (the Miami Heat's Meyers Leonard, who's white) Stands For National Anthem." Granted, Leonard was an outlier here among NBA players, but this is news?
The author of this Deadspin piece, Sam Fels, calls out the NHL players and everyone for not kneeling. Fels represents that wing of sports media that I refer to as the Intolerant Tolerant. HE decides what social justice is and HE decides what is acceptable and unacceptable and if you don't agree with him, then you're part of the problem (this is also the "nice white people are to blame" syndrome).
Here's Fels:
The NHL will hide behind "not getting political" but racism isn't political. It's decency. Either you recognize everyone's rights, needs, and wants, or you're an asshole. It's pretty simple.
That's fine, Sam. But if I don't kneel for the national anthem, that means I don't recognize everyone's rights? Who decided that? You? One of my rights, and I'm part of everyone, is the choice to stand or kneel during the anthem.
But I guess you and other SJWs decide what my rights are. That doesn't seem right.
Maroon 3
Three mariners were marooned on Micronesia, an island so tiny it has "micro" in its name. So they did what characters in movies do when not talking to a volleyball—they inscribed a giant "SOS" in the sand. And it worked.
The fishermen's boat had run out of fuel and drifted more than 100 miles off-course but they were lucky enough to find an island. If only Lost could have begun and ended so quickly.
Man On The Run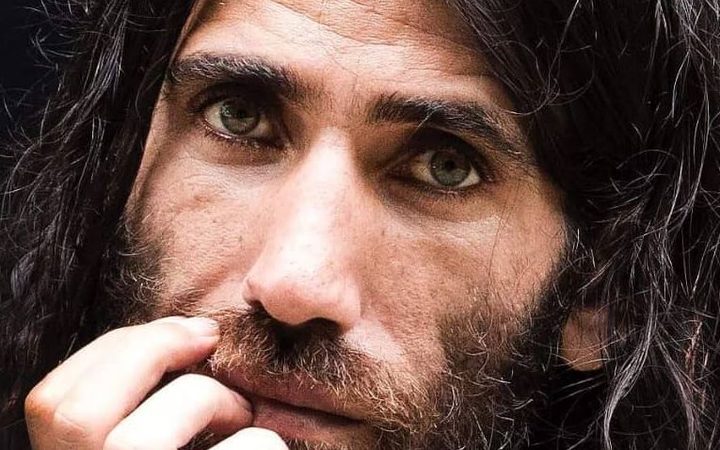 Another great piece from The New York Times, this one from their Sunday magazine, on Behrouz Boochani. He fled Iran's Revolutionary Guard, exposed off-shore detention camps of Australia (!), and all while bearing an uncanny resemblance to Jesus and/or Daniel Day Lewis (and who is to say who's a better paragon of perfection?).