https://mediumhappy.com/?p=8865
by John Walters
Electoral College Dropout
On election night 2012, a man you know well tweeted, "The Electoral College is a disaster for a democracy."
Yes, that man was Donald Trump (yes, there's always a tweet). Mr. Trump was concerned that Mitt Romney would win more popular votes than incumbent Barack Obama but lose the presidency. As it turned out, he won neither.
In this essay for The New York Times, author Jesse Wegman argues that the most insidious aspect of the Electoral College is the "winner-take-all" rule for each state. Say two states have the same number of electors, such as Arizona and Indiana, each of which has 11. Say Donald Trump gets 49.9% of the vote in Arizona and he gets 99.9% of the votes in Indiana. At the end of voting, he and Joe Biden are dead even in those two states.
Doesn't seem fair, does it? As Legman writes, " I still cannot fathom why, in a representative democracy based on the principle that all votes are equal, the person who wins the most votes can — and does, repeatedly — lose the most consequential election in the land."
Wegman also warns that soon, maybe in 2024 or 2028, Texas and its 38 electoral votes will turn blue. When that happens, you'll probably hear Republicans whining about the Electoral College being a disaster again.
Baseball's Not Backsliding
Let's check in on the four teams that made it to the 2019 league championship series: 1) the New York Yankees just lost their fifth game in a row and 15th of their last 20 and are now 21-21 (yes, they've been without their top two hitters during this stretch, but still). 2) the Houston Astros are barely better at 22-21, 3) the world champion Washington Nationals are in last place, and the Los Angeles Dodgers… are 31-12 and have baseball's best record.
The Dodgers are baseball's best story outside of 1) the San Diego Padres, a perennially moribund franchise who have the game's most exciting young player (Fernando Tatis, Jr.) and we have to give credit to their return to the brown-and-yellow unis and 2) Cleveland Indian ace Shane Bieber, who is 7-0 and leads the majors in both ERA (1.25) and strikeouts. It's too bad he won't be given the chance to do this over a full season, as opposed to a third of a regular season.
About Face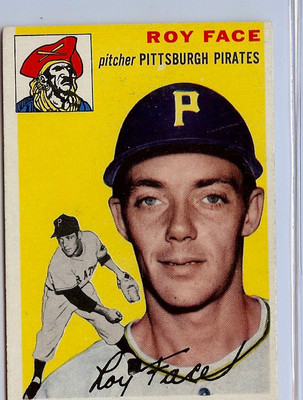 In case you're wondering, the best record %-wise by a pitcher in the past 40 years belongs to Greg Maddux, who went 19-2 for the Braves in 1995. More interestingly, at least to us, is the best W-L single-season % in the past 100 years: It belongs to 5'8″ Roy Face of the 1959 Pittsburgh Pirates, who went 18-1 that season while only pitching 93 1/3 innings. Whereas Maddux was a first-ball HOF'er, Face finished with a career 104-95 record and would have as many losing seasons (7) as he did winning seasons.
If you read about Face, he was a reliever, a progenitor of the modern closer. He was also a carpenter during the offseason and did it full-time upon retirement. Roy Face is still alive.
Obama Envy
Granted, former Donald Trump personal lawyer Michael Cohen has a book he's trying to sell and he's probably a little unhappy for taking the fall for the Stormy Daniels fling. Acknowledging all that, everything he tells Rachel Maddow above, from last night's interview, rings true. This is a man who had very intimate knowledge of the president for more than a decade. You think he doesn't know who Donald Trump is? Of course he does.
In case you don't watch/listen all the way to the end, here is where Cohen lays down his hand: "[Trump's] hatred for Barack Obama is plain and simple: he's black, he went to Harvard Law, he graduated at the top of his class, he's, you know, incredibly articulate… he's all the things that Donald Trump wants to be, and he just can't handle it."
"He's, you know, incredibly articulate" is quite the telling quote.
A Hike Without Football
One of our favorite blogs, TheDiscoverer.com, is out with "Five U.S. Hikes For People Who Hate Hiking." Or love hiking, we should add.
One is in Alaska, another in Hawaii, and the other three are all within a three-hour (four, tops) drive from Las Vegas.
*****
A favorite moment yesterday was serving a senior citizen clad in an "Only You Can Prevent Socialism" t-shirt with a "Vote Trump" tag below it. I wanted to ask him how his Medicare and Social Security was working for him.