https://mediumhappy.com/?p=8868
by John Walters
As I type this, an ad is playing in the background about "Joe Biden's America" and rattling off the names of cities in turmoil ("Portland"… "Minneapolis"). I don't remember Joe Biden being elected president in 2016. I mean, those cities sound an awful lot like Donald Trump's America. Cities burning figuratively… millions of acres of forest burning literally… hundreds of thousands of Americans dying needlessly. I really am alarmed by this Joe Biden's America we are currently living in. Except it's not his, is it?
It took us 36 more years, but we've finally perfected Orwell's 1984.
Chief, Financial Officer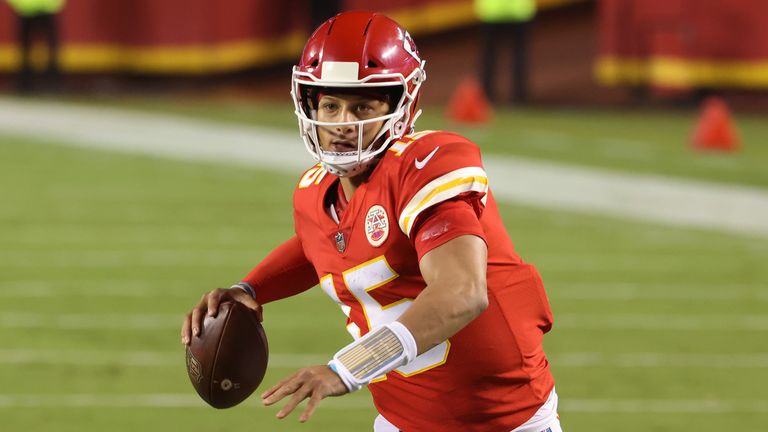 Pat Mahomes, he of the brand new $503 MILLION deal, leads the defending Super Bowl champs to a 34-20 season-opening win against Deshaun Watson (new $156 million extension) and the Houston Texans.
Rookie K.C. back Clyde Edwards-Helaire, last seen in the same backfield as Joe Burrow in the college football championship game, rushed for 138 yards on 25 carries.
We didn't watch. Was it fun?
Rudolf The Red-Faced Nazi
Was Rudolf Hess—above right; not sure with whom he's sitting—heroic, crazy, quixotic, suicidal?
In May of 1941, as Germany was in its ninth month of aerial bombardment of Great Britain and as his Deutschland was preparing to foolishly launch war on a second front against Russia (the dude above to the left's fatal mistake), Hess, the third-ranking member of the Nazi Party and himself a pilot, took off unauthorized from an airfield in Augsburg, Germany. His destination? A little town south of Glasgow, Scotland.
So we never knew this piece of history until yesterday (from reading Erik Larson's The Splendid And The Vile). Hess, completely independently of Hitler, decided to fly solo to the UK and attempt to broker a peace agreement. He knew he'd never have enough fuel to return to Germany so this was an all or nothing deal.
Turns out Hess was unable to locate an airstrip—he flew at night to better escape RAF detection—and parachuted from his plane, as it was precariously low on fuel. He was soon taken prisoner and a savvy RAF major recognized who he was (Hess had lied about his identity, hoping to seek an audience with the Duke of Hamilton, who had ties to a German official).
Hess was soon taken prisoner and you can imagine that the London broadsheets had a field day with this piece of news, which caused quite a, shall we say, furor, back home in the land of beer steins and soft pretzels.
Hess was held in London until the war's conclusion, after which he stood accused at the famous Nuremberg Trials and was sentenced to life imprisonment at Spandau Prison in Berlin. While other Nazi prisoners were released over the decades, Hess never was. In 1987, at the age of 93, having spent nearly half his life in prison, he hanged himself.
Apostrophe Apostasy
If you're a Miami Hurricane beat reporter, your left pinkie will get a workout this season. The Hurricanes won their season opener on the ACC Network last night, beating UAB, behind quarterback D'Eriq King and leading rusher Cam'Ron Harris. The Canes' backup quarterback, who attempted three passes and completed two, is N'Kosi Perry.
If you were wondering to yourself, Wasn't there a D'Eriq King who played for Houston who appeared in a season-opening weeknight game last season? Well, yes, there was. And yes, it's the same player.
Liar, Liar, West's On Fire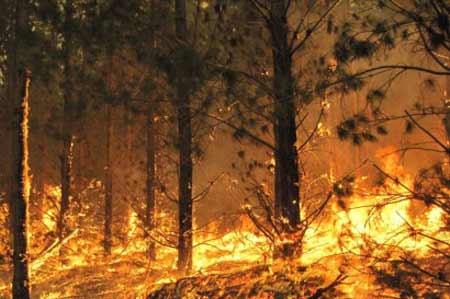 That headline pretty much sums up this week in the United States of America. Earlier this week we learned that President Trump knew exactly how bad the coronavirus was as early as February as he was treating the 330 million citizens of the United States as if we are four year-olds who can't handle bad news ("No, your grandparents didn't just die, we've sent them to a farm in upstate New York where they can play with other grandparents").
Then yesterday the president was asked why he lied to America. And he replied that he didn't lie—while moving his hands a lot, which is a classic gesture of equivocation—which, as CNN's Daniel Dale pointed out, is yet another lie.
And meanwhile the American west is burning, with more than 300 million acres charred. I'm waiting to read about the Sequoia National Desert. As one columnist pointed out succinctly, "It's simple. Everything that benefits Mr. Trump is true and everything that inconveniences him is false."
Ah, how easy life would be if we all had the power to live by that dictum. Dictum? I hardly knew him.
By the way, came across this terrific essay by David Brooks on our president's "stupidity of the heart." It once again calls out an identifying Trump trait: an inability to care about anyone other than yourself.
Farewell To A Great Dame
Dame Diana Rigg, a British acting great, passes away at the age of 82.
Rigg was fortunate enough to have three memorable roles, two of which she landed in the 1960s and the last in the final decade of her life. In 1965 she landed the role of sexy spy Emma Peel in the TV series The Avengers; in 1968 she was the Bond girl in what many (us included) consider the best 007 film: On Her Majesty's Secret Service.
And in the two-teens she played Olenna Tyrell in Game Of Thrones.
In two of the above roles, Rigg met her end onscreen.
Of course, we couldn't forget one of her best on-screen moments, which came in Extras. Playing herself.