https://mediumhappy.com/?p=8872
by John Walters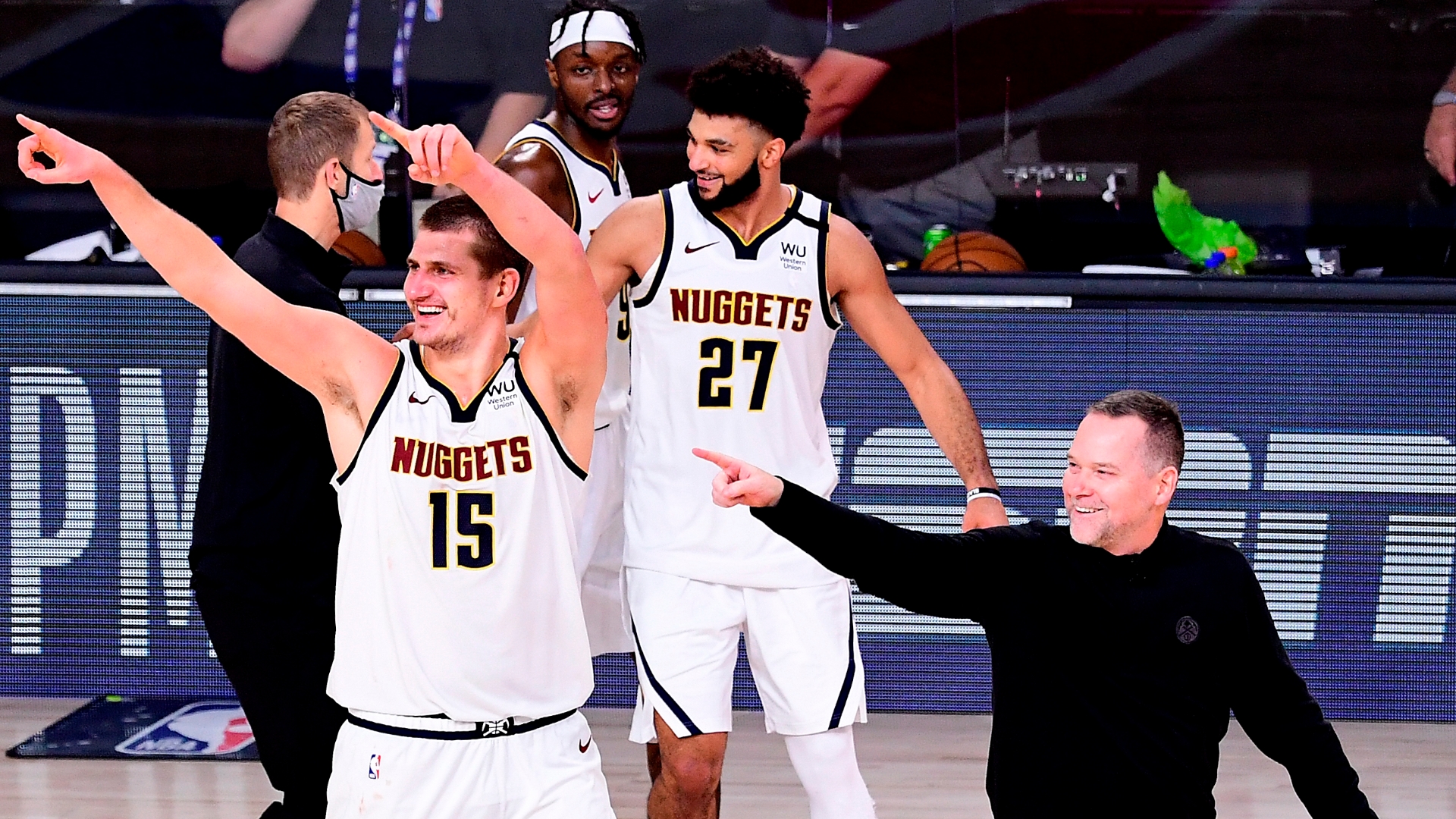 The Team Too Tough To Die
For the second playoff series in a row, the Denver Nuggets overcome a 3-1 deficit to win. The Nuggets are 6-0 in elimination games just this bubble seasons.
The Clippers, meanwhile, are 0-8 all-time in elimination games and have now gone 50 seasons, the life of their franchise, without ever making it to the conference finals. That's a record, a dubious one, in pro sports.
Nikola Jokic (Serbia) and Jamal Murray (Canada) are the Nuggets' best two players. Call me xenophobic, but I love non-American hoopsters. They're so much less "me"-oriented.
The Big Ten Returns (Is The Pac-12 Next?)
The Big Ten presidents, who voted to nix the season just last month, have reversed course and voted to resume it. They plan to begin play on October 24. Look forward to them reconvening in a week or so, after Ohio State coach Ryan Day assures them there's no way for the Buckeyes to qualify for the playoff with only a 6-0 record, and moving up the start date to October 3rd.
The good news is that this will allow Michigan to keep its annual losing streak to the Buckeyes alive and extend it to nine years.
Honestly, why not? As long as you're going to play, these programs don't need five-plus weeks to get up and running. Do the presidents think these players don't know the playbooks? Have not been lifting and training?
Meanwhile, LSU head coach Ed Orgeron slipped yesterday and revealed that "most" of his players have tested positive for the coronavirus. That's not going to prevent the reigning national champs (or any SEC school) from playing and it certainly had no impact on the Big Ten vote.
So what we've got here is rampant Trumpism among every college conference (and Notre Dame) except the Pac-12. And that core belief is, "Play now, pay later." Because the people making the decisions aren't either going to be around to pay for them or aren't the ones who'll ever have to pay for them. It's their fun (and money); it's someone else's future problem.
Just so we know where we stand.
Wham! Bam!
And then there's Bam Adebayo of the Miami Heat, who's from Newark. With this block of Jayson Tatum's attempted game-winning slam, he preserved the Heat's Game 1 win in overtime versus the Celtics.
No, Adebayo did not come out of nowhere the way LeBron did against Andre Iguoudala a few seasons back, but in many ways this was more impressive as the block took place above the rim and Tatum, as you can see, had almost already jammed the ball home. This was more akin to an arm-wrestling contest at 10-plus feet.
Revenge Of The C-Minus Students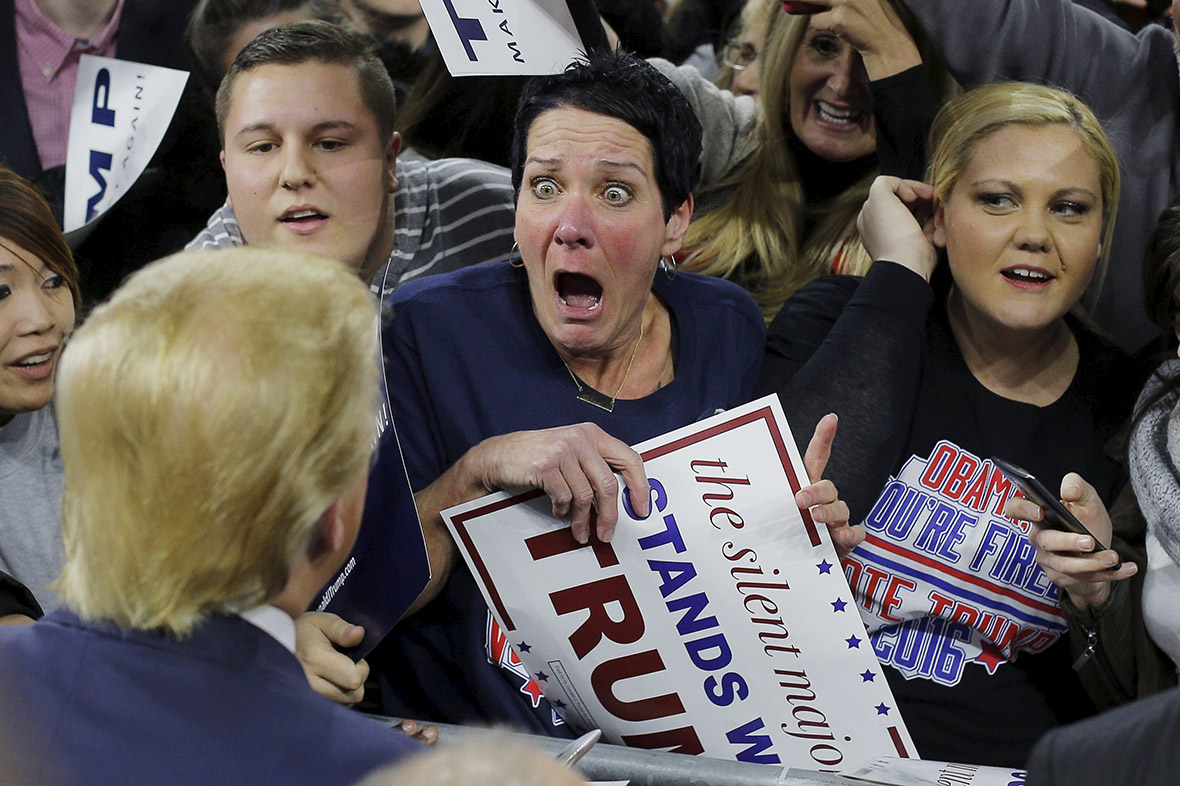 Listening to supporters of the president talk despite what they've been able to hear with their own ears the past week—yesterday a clip from the Woodward talks was released in which Donald Trump confessed that when a visitor to a White House meeting sneezed, "I got the hell out of there," it's clear that they don't care much about science. Or integrity.
Last week on Pardon The Interruption we heard Michael Wilbon say, without pause, "America has never been dumber. Or meaner." Or, might I add, more selfish. And so that is where we are.
Again, we love this guy. You have to hand it to Trump. He found a way to organize all the burnouts and bullies in class, the Biff Demographic (from Back To The Future), and turn them into a voting bloc.
Over the weekend, for The Athletic, I wrote a piece about how College GameDay was handling all of the unrest and social justice issues. The story received over 100 comments, many of which were to the tune of "ESPN doesn't understand that their audience doesn't want them to be political. What a turnoff."
"To be political" in sports, in this era, is to foment a stand that is averse to the particular viewer in question. Military flyovers are political. Military reunions during timeouts are political. The national anthem is political. There are those who will say, "Those are all patriotic!" Same thing. At least it is in a country that still respects the First Amendment.
Either way, it's fascinating to me. 1,000 deaths a day? Not the president's fault. Millions of burned acres in the Pacific Northwest? Not the president's fault. Climate change? Not the president's fault. The stock market's up? Totally the president's doing.
Me, I've become very zen about all of it. I'm Slim Pickens cowboying-up the nuclear warhead over the winter landscape of Siberia in the final scene of Dr. Strangelove. It's been a decent few thousand years run, humanity. But it's unsustainable as long as avarice and nationalism rule. And now you add stupidity to the equation? No thanks, my money's on the cosmos. I just hope we don't take too many other species down with our own demise.
Luke, What You've Done!
I still remember when the Yankees picked up Luke Voit from the Cardinals two summers ago for Greg Bird, who never seemed to be able to get out of his own head while playing in the Bronx (and who was also too often injured). If Bird was hyper-neurotic, the muscle-bound Voit was exactly the opposite. A big o'l playful puppy who seemed oblivious to his surroundings.
In this abbreviated 2020 season, with oft-injured mega-star teammates Aaron Judge and Giancarlo Stanton out yet again, Voit has become the most potent offensive force on the Yankees. Perhaps in the entire American League.
Last night, in the Bombers' 20-6 defeat of the Blue Jays, Voit hit two home runs and had 5 RBI. He now leads all of baseball in home runs with 18 and is near the top with 42 RBI. He'll be getting, and deserving, some serious A.L. MVP consideration. Amazing for a guy who only a year ago was platooning with Bird.