https://mediumhappy.com/?p=8900
by John Walters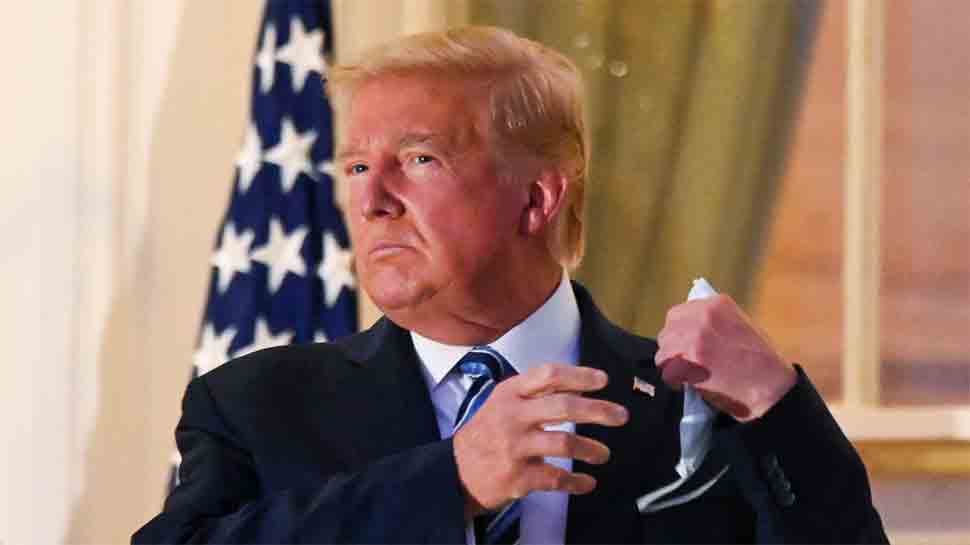 Inhale To The Chief
Before last week if you'd have told me that Donald Trump was about to rip off his mask I'd have finished your sentence with "and reveal it was Old Man Withers underneath?" ("And I'd have gotten away with it if it weren't for you pesky kids!").
We here at MH are overjoyed the president is back at the White House. Because he's recovered? No, because now he can infect the other sycophants who are too blindly loyal to think for themselves. Forty years ago, cult worshippers drank the Kool-Aid. This time around, they'll simply absorb the droplets.
Someone tweeted that the White House has now been responsible for more Covid-19 infections this month than Vietnam and a number of other countries. Make America Quarantine Again!
(Are you tired of all the winning yet?)
Finally, we spoke to two people yesterday who've been on Dexamethasone (or as one called it, "Deathamethasone"). Both said the same thing, essentially: it'll make you feel like Superman AND the Incredible Hulk for a day or two. And then you'll fall straight off a cliff: depression, anxiety, fatigue, anger.
Oh, we can't wait for those moods to strike the Very Stable Genius.
I, Claudia
All we can advise is that you get yourself to Claudia Conway's TikTok account and rummage through it. The 15 year-old daughter of Kellyanne Conway is raising the kind of hell that a young Angela Chase would've only dreamed of. Yesterday she sent out a note on social media laughing about the idea of the president feeling "better" and that all of those around him are battling just to get his condition to stable (genius).
Dolores O'Riordan Covers Fleetwood Mac
For no other reason than that we found this on YouTube last night. And no, we don't know what's going on with the "Dreams" challenge and we don't much care. Although now that I think about it, the juice is cranberry, isn't it? The Irish singer had an unforgettably haunting voice. We miss her and it.
A. Mann To Remember
That Aimee Mann* is quite the good sport. She apparently consented to this interview with comic Greg Benson, whose Yeshmin character is sort of a Yiddish Borat. Apparently, Mann had no idea the interview a la "Between Two Ferns" was a spoof when it began, but she plays along like a trooper. She never once invokes what should be her textbook mantra: "Save Me (from the ranks of the freaks)."
*We may have frequent Aimee Mann posts in the coming weeks. It's a phase we're going through. Take a walk, Helen Mirren.
Bob Gibson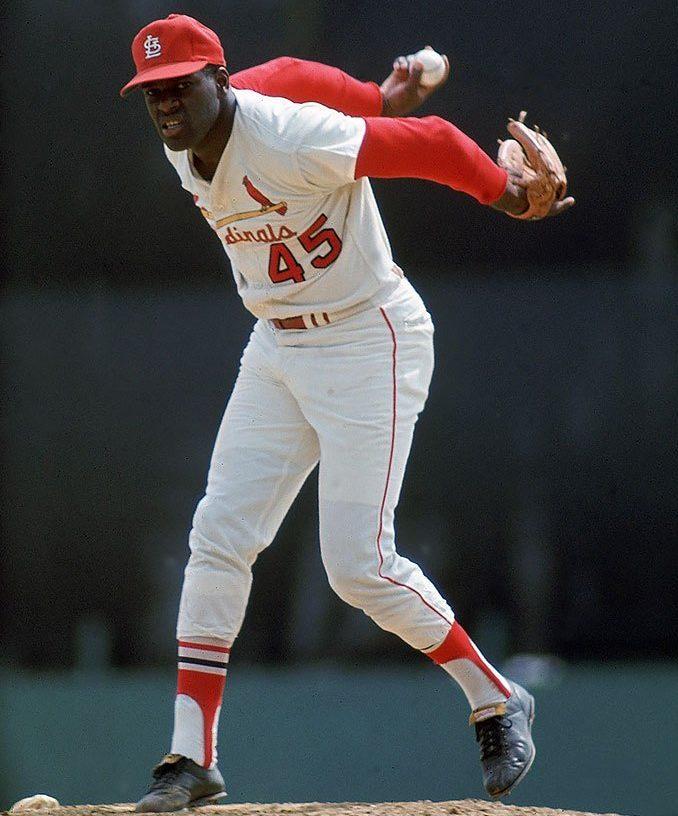 Things happen in threes, no? So three of the best National League players from the mid-to-late Sixties to the early Seventies have all passed in the last month (all National Leaguers, mostly): Cy Young Award winner Tom Seaver, base-theft king Lou Brock and now the man many consider the fiercest starting pitcher of the past 60 years, Bob Gibson.
Of the three Hall of Famers, each was legend in his own way, but Gibson, who passed last weekend at the age of 84, might be the most iconic. A two-time Cy Young Award winner, Gibson was also the National League MVP in 1968 when he put up unbelievable numbers for the live-ball ERA: a 1.12 ERA, with 268 strikeouts and 13 shutouts (each of which led baseball). He was baseball's first unquestionably great African-American hurler who spent his entire career in the big leagues (unlike Satchel Paige, who only entered at the end of his brilliant career).
Of the top 41 single-season lowest Earned Run Averages in baseball history, only one was recorded after 1919. And that was by Gibson, in 1968 (and it ranks third overall). What more needs to be written?
It was because of Gibson, and because of this singularly indomitable season, that baseball lowered the mound to make it a little easier for the hitters. He was so dominant that it force them to change the game. Not even Koufax created that kind of a stir.
Gibson, like football legend Gale Sayers, who died last week, too, was born in Omaha, Nebraska (only seven years apart).