https://mediumhappy.com/?p=8925
by John Walters
I'm posting this on Sunday. There may or may not be a Monday edition. Don't be greedy, Susie B.
America's Vaccine
Remember when Donald Trump promised that "we'd have a vaccine by election day?" Well, we're nowhere near having a vaccine for the coronavirus, but we've got one for Donald Trump's presidency: Joe Biden.
Now, Railway Joe is no superstar, but he's a decent man. And America sorely needs decency out of a leader. Honesty. Empathy. Strength.
If you want to live in a country where "Fuck your feelings" is a legitimate comeback to any legitimate complaint, then you don't want Joe Biden. But if you want to live in a country where intelligence, science, truth, majority rule and plain human decency still carry weight, then you do want Joe Biden.
One candidate wants you to vote. The other candidate doesn't want you to vote. This is supposed to be a democracy.
That's your vaccine. One vote per patient.
Mulaney Strikes Again
The last time John Mulaney hosted SNL was on Leap Year. The next time? Halloween.
The last time John Mulaney hosted SNL was the same day the U.S. had its first official Covid-19 fatality (there were likely many more dating back a month or three earlier). By the time he hosted last night, the U.S. was at around 235,000 coronavirus deaths. The last time he hosted the U.S. was at the advent of a huge surge in coronavirus cases and deaths. This time? Look around.
Mulaney, who has now hosted SNL four times before his 40th birthday, loves to involve his family in his monologues. It's his love letter to them. Last night he paid tribute to his 94 year-old nana, but of course he found a way to do it that was funny and avoided being saccharine. It's all part of his genius.
You can go directly to 6:26 for this part of the monologue. You gotta love it. Mulaney knows his nana is 94 and who knows how much longer she'll be with us–Sean Connery–so he gives her the sweetest gift an Irish Catholic wiseacre can: he skewers her on national TV for three minutes.
Our favorite riff: "You don't get to vote when you're 94 years old. You don't get to order for the table when you're about to leave the restaurant. I'm sorry, that joke is ageist. It is wrong. It is wrong to say that one age group is better than another. That would be like calling yourselves 'The Greatest Generation.' 'Ohhh, ohhhh, we fought the Nazis.' 'Well, we're trying to fight the new Nazis if you'd get out of the way.'"
Sean Gone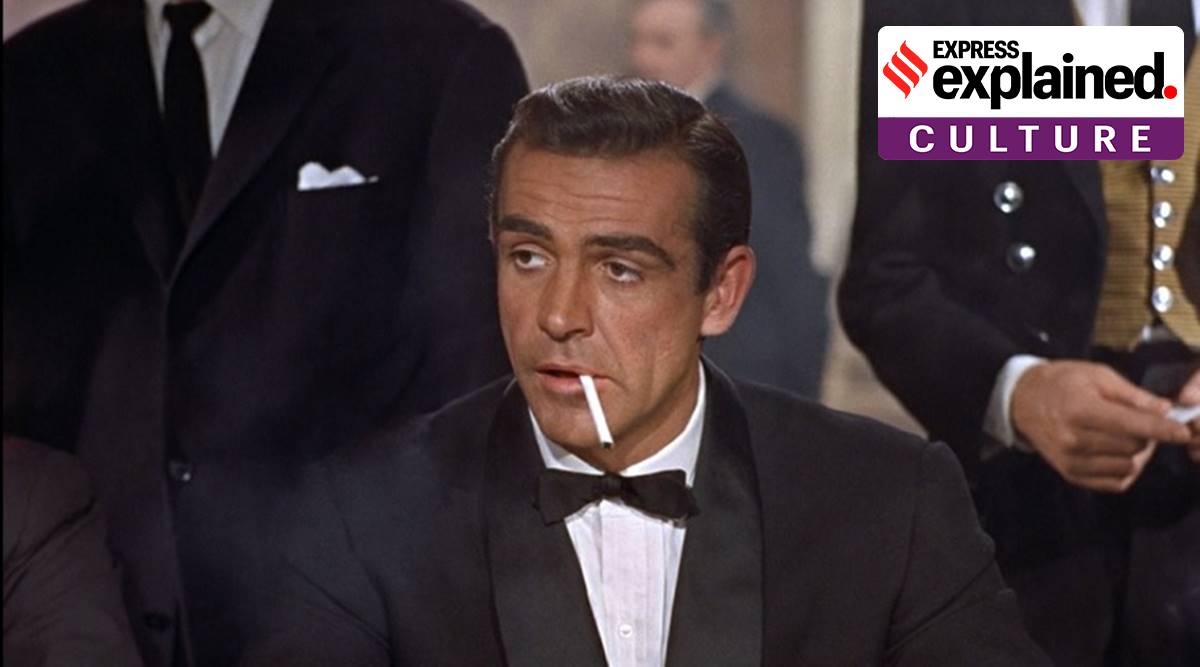 As someone tweeted Saturday, it turns out that Alex Trebek did outlive Sean Connery. The beloved Scottish actor, who was named "Sexiest Man Alive" at the age of 59, died over the weekend at the age of 90.
You may have first notice the ruggedly handsome 6'4″ Scot in The Longest Day, but he burst into international fame as the original "Bond, James Bond." Connery landed the 007 gig without even having to audition.
Connery was perfection as Bond (the original and still the best) but he was also outstanding as Indiana Jones' dad and in films such as The Rock and Finding Forrester. Someone wrote yesterday that he may have been the only man since Cary Grant that women wanted to be with and men wanted to be. That may be true.
Pawn Her Way To The Top
Ordinarily, when Katie McCollow makes a pop culture suggestion on Instagram, our first reaction is one of insecurity and defiance followed by, "What does Katie know, anyway?"
But we decided to give her latest critic's choice, Netflix's The Queen's Gambit, a try. It's about an orphaned daughter, Beth Harmon, of a brilliant but suicidal mom in the 1940s. Beth learns chess at her orphanage from a gruff janitor who does not try to sexually abuse her (he teaches her in the basement) and then picks up the game very, very quickly. All of this with the help of green pills (Mother's Little Helpers).
So, as I told Katie, just another sad tale of an athlete using performance-enhancing drugs.
Pro Job
If the person who did this was not behind some of the best arena rock light shows of the 1970s, well, he or she should've been. Maybe even Metallica's.
And speaking of outstanding design on Halloween…