https://mediumhappy.com/?p=8963
by John Walters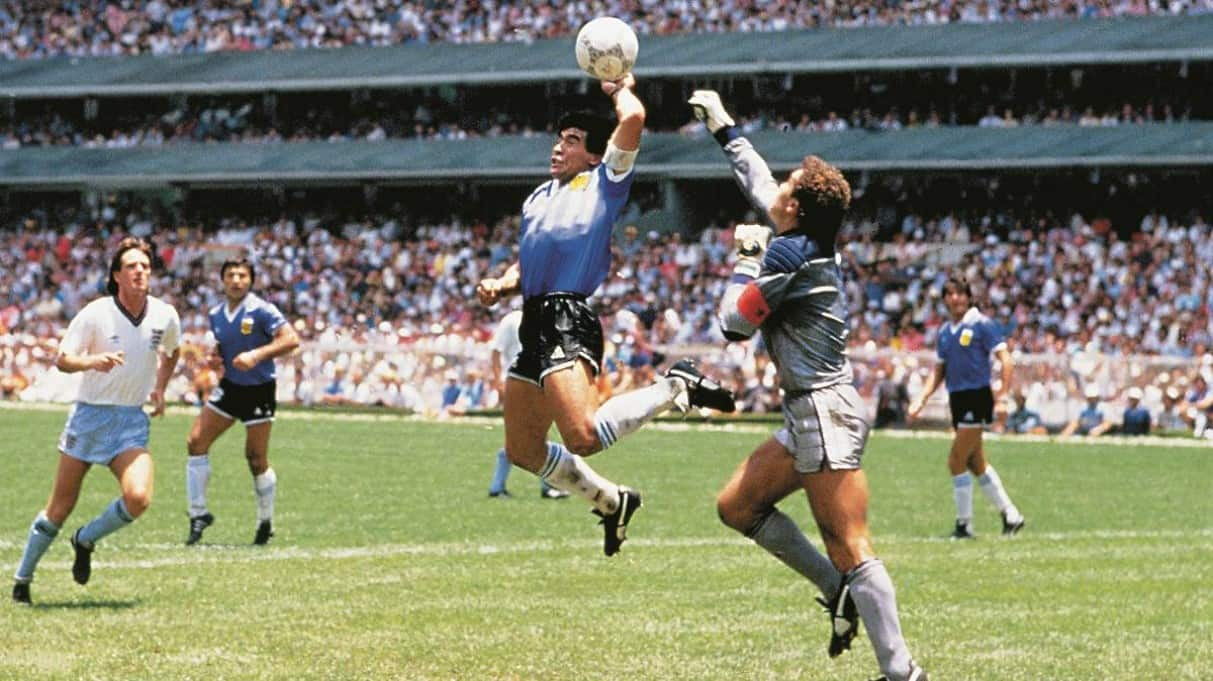 Maradona!
Few athletes ever enjoyed a better day than Argentine striker Diego Maradona did in June of 1986. Maradona, who died yesterday of heart failure at the age of 60 (his liver had lived 180 years by then), scored two memorable goals in leading Argentina past England in the quarterfinals. One was the controversial Hand of God goal (above), the other was this…
The mid-1980s. What a time to be alive! The days were ruled by Madonna and Maradona.
And then there's this from Oasis' Liam Gallagher about the band's brush with greatness. You may need to listen a time or three to decipher, but it's worth it. Be careful of the "fooks."
A Collinsworth Thanksgiving
Dyed On The Battlefield
President Trump and Rudy Giuliani were scheduled to appear at Gettysburg yesterday, but something innate in 45 reminded him that it was a battlefield where U.S. soldiers died and those old bone spurs flared up again. The visit was canceled.
Happy Thanksgiving, all! We're off to work…