https://mediumhappy.com/?p=8977
by John Walters
The Blindside II
After being ejected for a late hit followed by an unsportsmanlike conduct penalty, 6A Edinburg (Tex) lineman Emmanuel Duron rushed onto the field and body-slammed the referee. Duron, a junior, is one of the top linemen and wrestlers in south Texas.
If you were wondering, the game was between Edinburg and Pharr-San Juan-Alamo (that's a lot to put onto a varsity letter jacket) and Edinburg won, 35-21. Duron was escorted from the field by police. The referee was treated for a concussion and shoulder injury but walked off under his own power. As this story relates, such an incident is not without precedent in Texas.
Call 9/11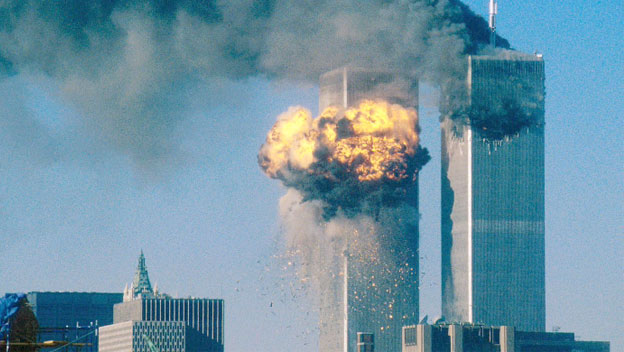 On Wednesday, according to Johns Hopkins University, 2,658 Americans died due to the coronavirus. Yesterday, Thursday, 2,804 Americans died. We could reach 2,977 daily deaths by this weekend, which is equal to the number of Americans who died related to the terrorist attacks on 9/11 (not counting the thousands more who would die years later in Iraq and Afghanistan, including Pat Tillman).
Maybe if news channels just began superimposing the number of dead Americans each day over this photo, the dolts who refuse to wear masks would begin to get it. But probably not.
Unseen Screen
The New York Times released its Best Films of 2020 lists and not only have I not seen any of them, I've only heard of two of them. Does this mean I'm no longer part of the Coastal Elite???
I did not see David Byrne's American Utopia on a screen, but I have seen it twice in person. Does that count? And by the way, where is 1917? I liked that movie. That's a 2020 release, no?
Going Coastal*
*The judges will also accept "Keeping It Teal"
A lot can change in a week. Last week we sports media types took umbrage at undefeated but unloved BYU passing up a potential opportunity to play unbeaten Washington in Seattle (as it would happen, Utah traveled to Seattle and blew a 21-0 lead to the Huskies and lost).
Turns out we had the wrong week, the wrong undefeated team and the wrong coast. Tomorrow BYU (9-0) travels to this fall's other surprise unbeaten, Coastal Carolina (9-0), for what should be the most entertaining game of the season. At least among unbeatens after Thanksgiving.
BYU becomes the first team to play on both the blue turf of Boise State and the teal turf of Coastal in the same season. If only the Cougs could schedule a game at Eastern Michigan to complete the FBS trifecta.
Norwegian Wood
We always have time for a crunchy guitar cover of "Voices Carry" featuring Aimee Mann (she's the new Helen Mirren). This is her best cover of the song in the past five years as she and her two bandmates don't shy away from the cathartic ending. Mann has noted that she's a little embarrassed by this tune and has shied away from playing it for years. Don't know why. You wrote a classic rock song in your early 20s. That's a badge of honor.
And here's Carrie Underwood covering the mid-Eighties classic, so this would be "Voices Carrie?"