https://mediumhappy.com/?p=8991
by John Walters
Phoenix Rising
Yes, this billboard popped up in downtown Phoenix, the capital of the formerly (very) red state of Arizona. Location: Grand Avenue and 11th Avenue area of downtown, just west of the Central Ave. corridor. Related: a derelict area long inhabited by homeless that is beginning to make a bohemian-style, Lower East Side-ish comeback.
Anyway, let's look at some of the recent news, shall we? I think this tweet sums up the past few days quite well:
Let's note that in the past two days more than 6,500 Americans have lost their lives due to COVID-19. Two. Days. Also, that officials at the Cybersecurity and Infrastructure Security Agency say that the Russians have hacked our government computers to a level that poses a "grave risk" to the United States.
Do you know what President Trump has had to say about either of those developments the past few days? Nada. But his press secretary, Kayleigh McEnany, has come out to complain that a member of the Biden campaign staff referred to Trump and his team of sycophants as "f*ck*rs." Allow me here to confess that I, too, have used that term (and worse).
What's the appropriate response to Ms. McEnany's mewling? Do I call her a "snowflake" or do I say, "F*ck your feelings?" Maybe my Proud Boys readers can help me with that.
Anyway, as CNN put it pithily this morning, "Trump Fights For A Job That He's Not Doing Now." Now? Ha!
I think we all know why Trump has nothing to say about the Russia hack or the 3,000-plus dead per day level we've reached. I'm just curious, as always, what it would ever take for his defenders to abandon him.
Oh, and VP Mike Pence and MajLeader Mitch were the first in line to receive the vaccine today. Of course they were.
The NFL's Next Great Quarterback
This Justin: That Herbert kid has turned out to be an amazing steal for the Los Angeles Chargers. In a battle between two NFL teams that have both at one time been based in Los Angeles but also been based in another California city, the L.A. Chargers defeated the Las Vegas Raiders in overtime last night, 30-27.
It was also a matchup between former Oregon Duck QBs: Herbert and Heisman Trophy-winning Marcus Mariota (a Raider backup). Anyway, Herbert finished 22-32 with two TD passes and no picks and called his own number on a QB sneak that won the game in OT.
The former No. 6 pick is one of two players to seriously consider as the league's Rookie of the Year (the other? Seattle WR D.K. Metcalf, who is No. 2 in the league in receiving yards but whose iconic play was actually a tackle; Metcalf was the 64th overall pick and for that reason will probably garner a lot of told-ya-so votes). Remember when people wondered if he was too cerebral and not fiery enough?
And This, My Friends, Is How Memes Are Born
What happens when you're not exactly sure how to solve a problem so you take a "harmless" whack at it? Well, this can happen. I think we'll be seeing this footage for years to come, no?
In The World Of Chimpanzees, I Was A Monkey
We've said this before and we'll say it again: "There is only one rule in investing and that is, 'Make Money!'"
The postulate to that: Do not lose money.
So we've been there the past few years as the educated experts with MBAs from Kellogg and Harvard and Columbia and Stanford, or PhD's in finance, have appeared as guests on CNBC and poo-poo'ed Tesla stock and bitcoin shares. As a few undisciplined renegades held to their beliefs.
Well, here's what's happened since New Year's Day (Jan 2nd, actually):
Tesla (TSLA): From the equivalent of $85 per share to $655 per share. That's a multiple of 7.7. If you owned $10,000 worth of Tesla on January 2nd—and held—you now own $77,000 worth.
Bitcoin (we use GBTC as our measuring stick): From $8 per share on Jan. 2nd to $28 now. That's a multiple of 3.5. If you owned $10,000 of GBTC on New Year's Day—and held—you now own $35,000.
Longtime investors know it isn't easy, or likely, to turn $20,000 into $112,000 in one year. Much less with two stocks that everyone is not only talking about daily, but also dismissing as overvalued or possessing phantom value.
And maybe the experts are correct as to where shares of both stocks should be. But they are where they are. Tesla's P/E, for instance is an insane 1,300. Whereas Apple's, by comparison, is 39. So keep that in mind.
We're not here to tell you what to do. Only to observe and reflect. How any of us uses this information in the future is up to the individual.
Note: we've made a little money, but nowhere near the cumulative 5.5 times off them we might've this year.
"I Want To Go To There"
*The judges will also accept "What's The Matter'horn"
This is Hardergrat Trail in Switzerland, which looks pretty sweet.
It is a 14.5-mile ridge trail (duh) near Interlaken, Bern, Switzerland. It is rated as difficult and I do not believe you want to be caught up here if a storm suddenly whips up. Although it does sort of look like the kind of spot you might run into the Von Trapp family as they were fleeing the Nazis.
Happy 77th, Keith
Few people, if any, have ever gotten more out of picking up a guitar as a youth—or gotten more out of life—thank Keith Richards. The glue guy of the Rolling Stones turns 77 today (insert Wallace Shawn in The Princess Bride uttering, "Inconceivable!").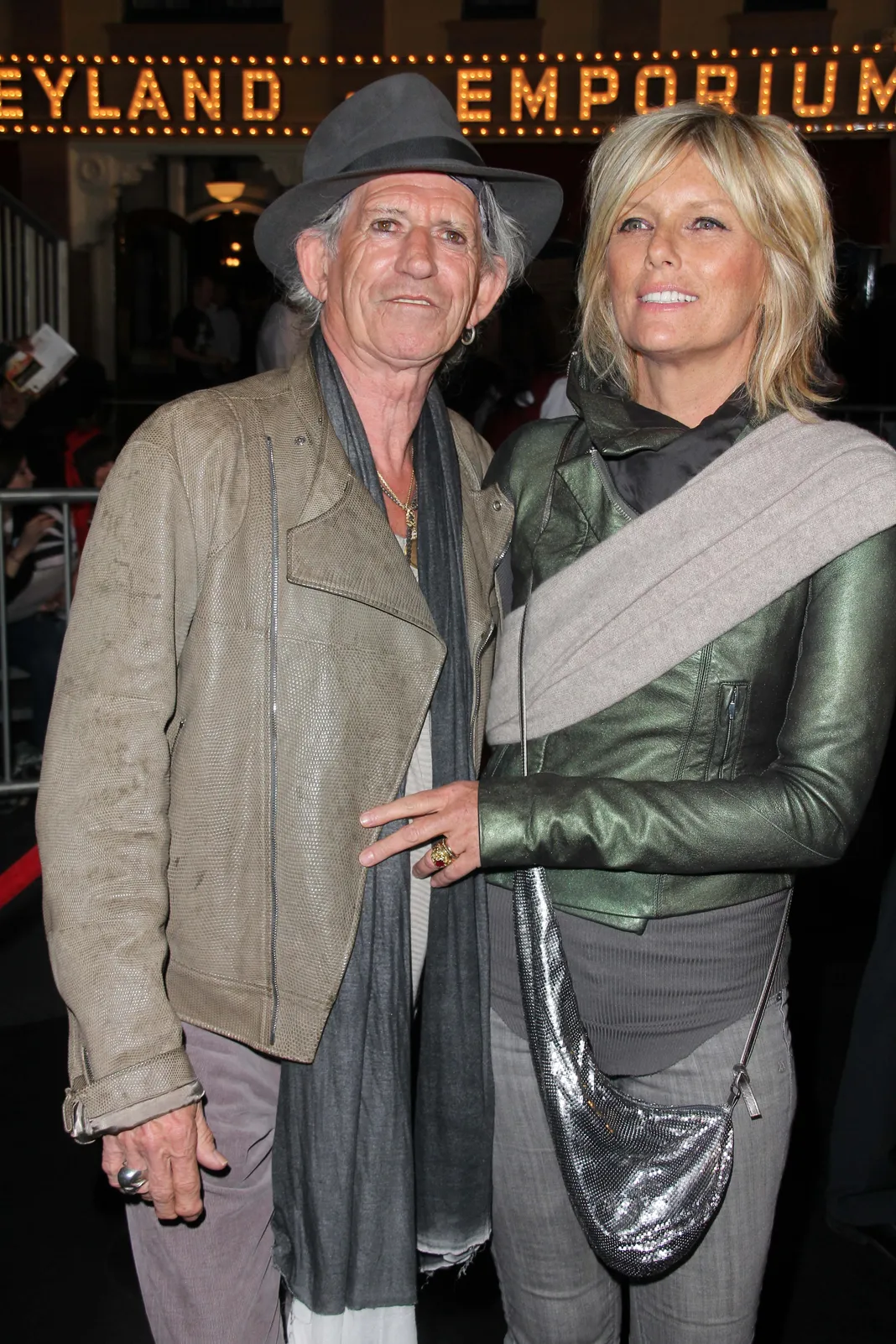 Besides all of his success with the Stones, and writing or co-writing some of the most iconic songs in the history or rock 'n roll ("Satisfaction", "Wild Horses," etc.), we love that Richards found and married this Staten Island girl and has remained wed to her for 37 years. No dummy, he. And they have two lovely daughters who now—wanna feel really old?— are in their mid-30s.