https://mediumhappy.com/?p=9008
by John Walters
Donnie Soprano
So Donnie Soprano phoned Georgia's Republican Sec. of State, Brad Raffensperger, and told him to stop disrespecting the Bing (the Bada Bing, that is). That's what it comes down to: Forget about integrity, just remember to stay loyal to the family.
"I just need 11,780 votes." "You're a Republican."
Somewhere Richard Nixon is is sweating profusely in his grave and thinking, And I had to resign for what I said on tape?
First of all, you should know that the White House made 18 attempts to phone the Georgia Secretary of State this weekend before the call actually happened. Dude, she's moved on to someone else. Let it go.
Second, the Georgia Sec. of State wisely recorded the phone call because he knows very well that President Trump has a well-established history of spreading disinformation and not adhering to the truth.
Third, everything about this phone call reveals who Trump is: 1) Heads I win, tails you lose, 2) If he's accusing the opposite side of doing something untoward or illegal, you can be sure that he's doing that very thing himself, 3) Come right to the brink of ordering the hit, but never put it in so many words so that you incriminate yourself. Roy Cohn taught him so well.
This you must know: the phone call you heard Trump make is just another day in the life for him. He makes calls, has conversations like this, every single day. This is WHO HE IS. A mob boss. A manipulator. A bully.
Sixteen more days. Sixteen. And then let the comeuppance begin.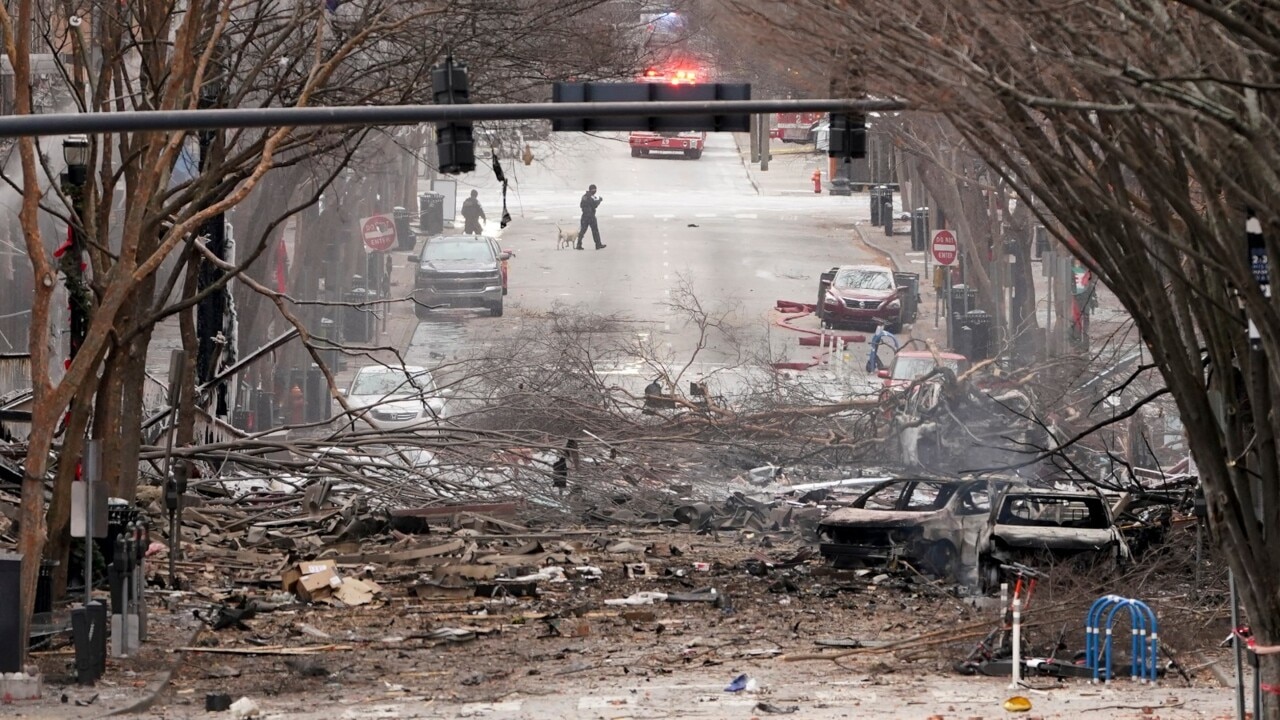 I mean, I don't even have time to discuss the letter from the 10 retired defense secretaries, or the White House's complete silence on the Nashville bombing, or the pharmacist in Wisconsin who actively destroyed 500 vials of vaccine, etc. It's just a shit show from top to bottom.
Sixteen more days.
Jake From The Top Rope
Meanwhile, it's going to be difficult, even though the year is only four days old, for anyone to top this Jake Tapper drag on Trump counsel Jason Miller from yesterday. Not only does he respond to Miller's accusation that the recorded call was taken out of context by providing the entire call, but he reminds followers that Miller is the scumbag who got two women pregnant while his wife was pregnant, slipped one of them an abortion pill unknowingly, and still has yet to pay a dime of child support for his son, William.
Okay, maybe Jake did not provide all of that info in that tweet. But I just did.
I Love Lucid
If you were watching college football this past weekend—I had to for work—you noticed a couple of ads for a spiffy and futuristic electric vehicle, one I'd never heard of before. The vehicle is called Lucid and it just made its debut two weeks ago.
Lucid, whose vehicle price is a Tesla-esque $69,900 ("from as low as…" which means you'll pay more), is also a Silicon Valley-based company. This article talks about the fascinating engineer, Peter Rawlinson, who is the CEO of Lucid. He was formerly the Chief Engineer for Tesla's Model S. So he may know a thing or two about how to take on Elon Musk.
In case you were wondering, Lucid is not a publicly traded company. Yet.
Steph's Back
Did you see that video last week of Steph Curry burying 105 three-pointers in a row in practice? Maybe, just maybe, practice pays off. Curry scored a career-high 62 points last night in a win against the Trail Blazers in San Francisco (still sounds weird to type that). He had 22 in the first quarter.
Love the last bucket here. He and Draymond communicating telepathically as soon as that defensive rebound happened.
Deaths In Transit
Sort of buried by the other news this weekend:
–a 29-foot boat en route from the Bahamas to Florida carrying at least 20 passengers was lost at sea. Officials have called off the search after 84 hours. The boat disappeared in the infamous Bermuda Triangle at some point of its 140-mile journey. Odd that no story I've found has said what country the missing boaters are citizens of or the purpose of their voyage.
–In Fresno, nine people were killed in a head-on collision on New Year's Day at about 8 p.m. A 28 year-old man driving a Dodge SUV alone was on State Route 33 when his vehicle veered off the road and into the dirt (distracted driving, perhaps?). He over-corrected and crossed the center line, smacking a Ford F-150 pickup truck driven by a woman and with seven children, ages 6 to15, inside. The pick up was engulfed in flames.
All nine people died.
Alabama's Position Relative To Notre Dame (And Everyone Else?)
That's Alabama All-American running back Najee Harris, the school's all-time leading rusher, posterizing 3rd-team All-ACC Notre Dame defensive back Nick McCloud. The game was over right here.