https://mediumhappy.com/?p=9026
by John Walters
DeVonta-Plus
Though he never caught a pass after halftime—a dislocated finger early in the third quarter ended his night prematurely-—Heisman Trophy winner DeVonta Smith had 12 catches for 215 yards and three touchdowns for the Crimson Tide.
All in the first half. Quite a validation of that Heisman for the Slim Reaper. Alabama beats Ohio State, 52-24 (that's the same score the Tide beat Texas A&M by) for the national championship. It's Nick Saban's record-breaking 7th title in the AP poll era, his sixth in Tuscaloosa. Incredible.
Meanwhile in Tuscaloosa… a super-spreader event.
Patriot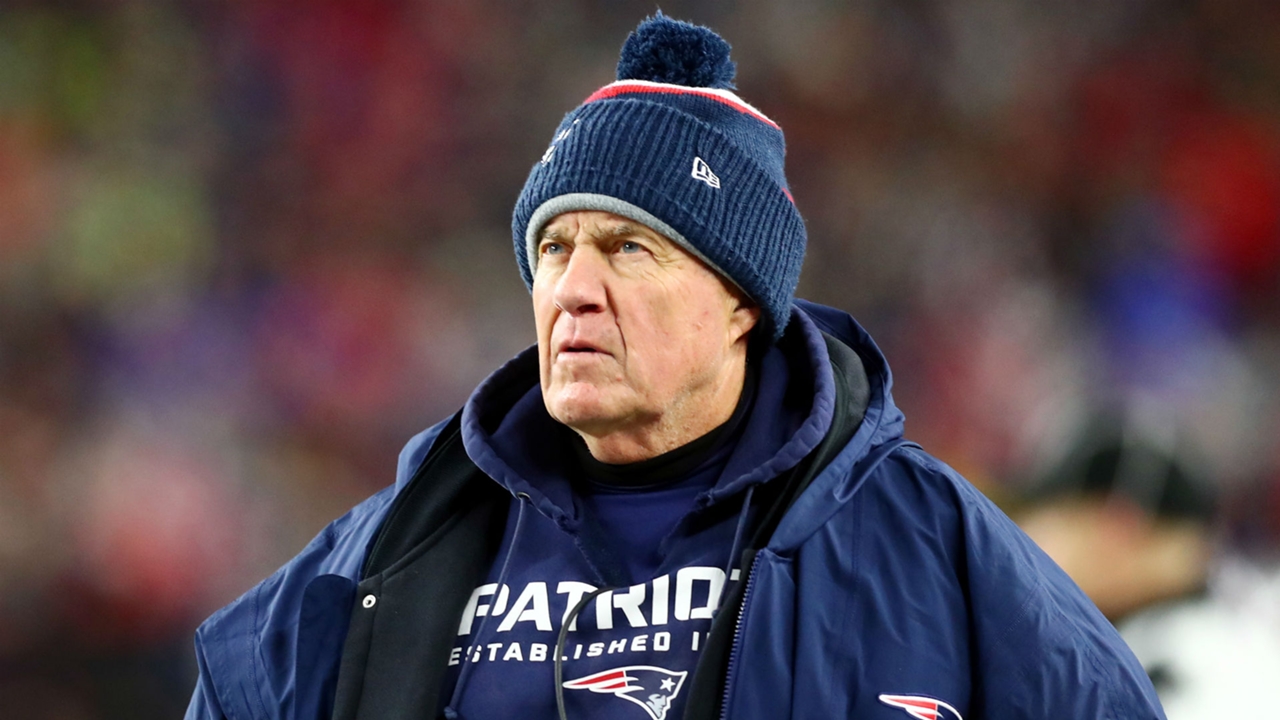 New England Patriot football coach Bill Belichick stuns me by spurning Trump's offer of the Presidential Medal of Freedom. Belichick's statement:
"Recently, I was offered the opportunity to receive the Presidential Medal of Freedom, which I was flattered by out of respect for what the honor represents and admiration for prior recipients. Subsequently, the tragic events of last week occurred and the decision has been made not to move forward with the award.
"Above all, I am an American citizen with great reverence for our nation's values, freedom and democracy. I know I also represent my family and the New England Patriots team," he continued. "One of the most rewarding things in my professional career took place in 2020 when, through the great leadership within our team, conversations about social justice, equality and human rights moved to the forefront and became actions. Continuing those efforts while remaining true to the people, team and county I love outweigh the benefits of any individual award."
You may recall that Trump appeared onstage with Belichick on the final day before the 2016 election.
Was this the final blow?
All The President's Mendacity
From The Washington Post, an outrageous story of betrayal by the commander-in-chief last Wednesday. It details how Kevin McCarthy, Lindsey Graham and even Kellyanne Conway all tried to contact Trump last Wednesday afternoon in the early stages of the riot and he ignored all of them. Grampa was having too much fun watching his program.
Of course, the MAGA you know will disbelieve the story purely on the basis of who published it. Or blame the riot on Antifa infiltrators. Anything to avoid accepting the truth.
Worth reading. Remember as all of this mayhem takes place that America daily laps the world in coronavirus deaths. Donald Trump is a monumental failure.
The Big Lie
As Jake Tapper tweeted yesterday, from 1984 by George Orwell, "The party told you to reject the evidence of your eyes and ears. It was their final, most essential command." What did Hillary call them? Deplorables? That was too kind. I prefer "Y'all Queda."
I don't know about you, but this has been my experience: I've disagreed with family and friends who've supported Donald Trump in the past, but we've all been able (mostly) to continue to get along. Last Wednesday's insurrection, for me, was the crossing of the Rubicon. If there are people who still support Donald Trump—even freakin' Deutsche Bank has announced it will no longer do business with him—then those relationships are effectively over. You broke my heart, Fredo. You broke my heart.
Done. Finis.
Stand back and stand by, he said last October. And they did. And they're planning more mayhem. It was so weird last night to listen to cable news stations nonchalantly mention the impending terrorist threats on all 50 state capitols and to realize that the people planning such terror were the loudest anti-terrorism (read: anti-Muslim) voices for the past two decades. And he person fomenting all of it was the president. Funny, that.
And yet, as Don Lemon noted on CNN last night, they're the biggest SNOWFLAKES you'll ever see: Viking horn guy is whining because they won't serve organic food to him in lock up while many others wail because they've been put on no-fly list. That sound you hear is white privilege reckoning, for the first time, with consequences.
Also, every last Republican who still voted against ratifying the election results last week committed treason. They need to be dealt with. From Paul Krugman in The New York Times: "…the cynicism and cowardice of leading Republicans is, I would argue, the most important cause of the nightmare now enveloping our nation."
True dat.
I mean, I could go on and find an item about a panda that plays chess or the world's largest strudel, but between now and January 20th, what's the point? This is no, "I like the Yankees and you like the Red Sox"-level argument. This is a battle for the future of our country. Do we want to be a nation of jack-booted thugs who render free elections non-existent and promise security in exchange for groupthink and white nationalism? Or do we want to be a democracy where open division still exists but where the individual may still think openly as he or she pleases and where disputes are settled by debate and voting?
We know what MAGA wants. This is the fight of our lives.
"I Pledge Allegiance"
To the flag (which I will use to bludgeon my opponents, including police)
And to the United States of America Donald Trump
And to the eventual fascist state,
For which white supremacy stands,
With liberty and justice for all those who think and act exactly the way I do
There are two Americas on display this week. The America we've always known, where we don't always agree but where we express our differences with opinions and debate. And the America of those radicalized white terror caravans above, who seek to impose their will with guns and violence.
Another tip of the cap to Osama bin Laden: the greatest threat to America and freedom was always Americans. Someone simply had to unleash it. He did. In less than 20 years. Even he would be surprised, I think, that it happened so fast.
My hope: That Donald Trump is sent to jail and there, in a solitary cell, they put a camera on him (he's always craved attention, right?). There is no sound and he has no access to the internet or even writing materials. The camera just remains on him as if he's an animal in a zoo. That is how he should live out the remainder of his days.
*****
Last thing from me today (until something else comes to me): There are armed protests being planned at all 50 state capitols, which ordinarily would be seen by the President of the United States as a most grave threat to our democracy. All the president needs to do between now and then is to call a televised press conference, stand in front of the cameras, and implore every one of his followers to stand down.
Will he do it?
Being the narcissistic sociopath that he is, Trump probably will not do this. Later he will complain that his access to Twitter was cut off, denying him the ability to reach people. He's the world's most powerful man. He could call a presser and within half an hour all four major networks, plus every cable news channel, would televise it live.
People will die because of his silence this week. A political leader or two may be assassinated. Every death, every ounce of blood, is on Donald Trump's tiny hands if he refuses to step up and tell his mob to stand down.