https://mediumhappy.com/?p=9047
Tweet-Life People (Whoa-Oh-Ohhhhh!)
by John Walters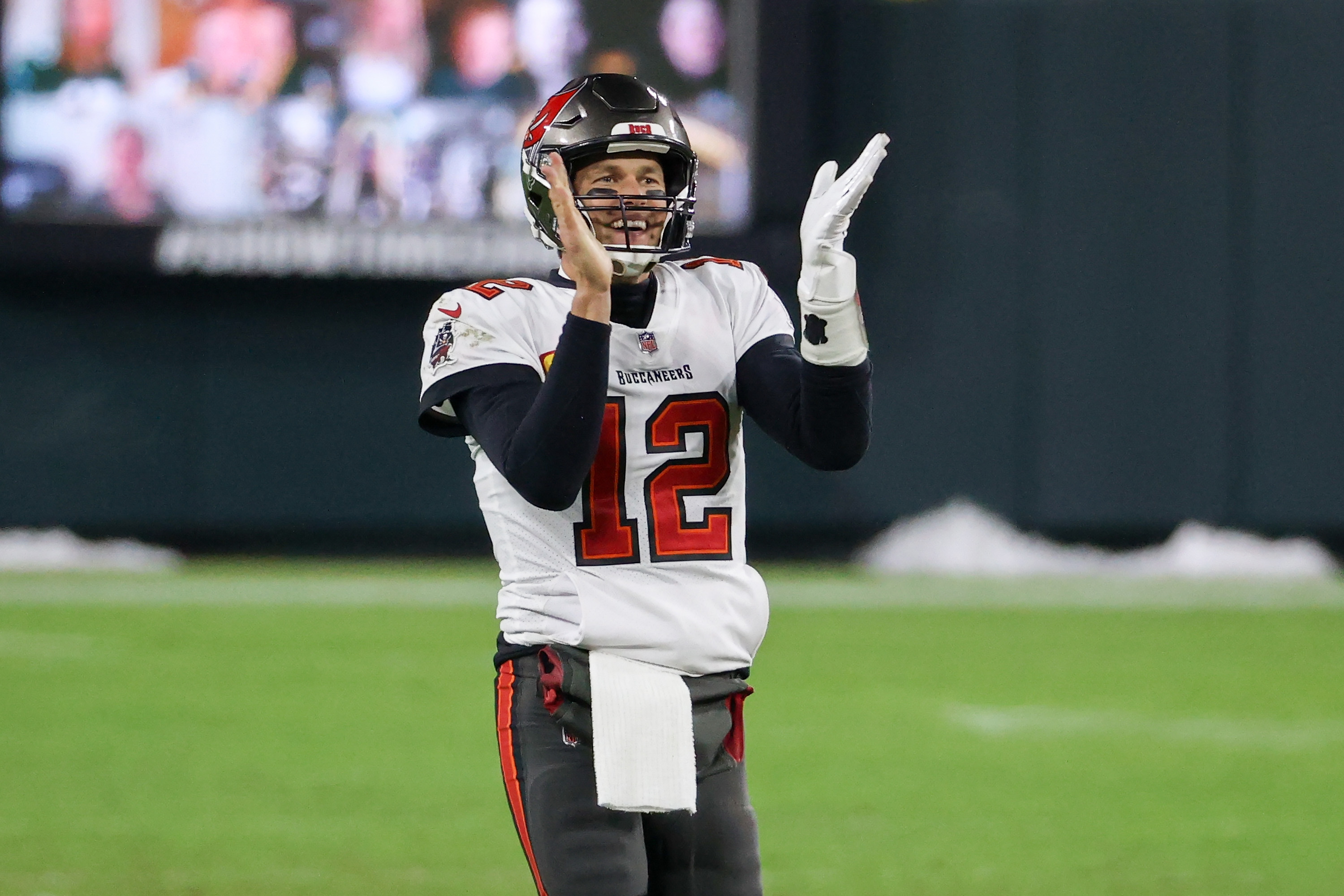 Tom After Tom*
*The judges will also accept "The Bucs Don't Stop Here" or "Back To The Pewter"
In the first NFC Championship Game between two Bay teams (with "Bay" in the names, as opposed to San Francisco Bay), Tampa prevails over Green, 31-26.
Yes, 43 year-old Tom Brady threw three interceptions, but the Bucs won. He's headed to his 10th Super Bowl to be played in his team's home stadium (for the first time in Super Bowl history).
The Quiet Superstar
We fans always overlooked Henry Aaron, who died over the weekend at age 86, somewhat. Willie Mays was the "Say Hey" Kid. Mickey Mantle was baseball. Sandy Koufax was the brilliant comet, the brightest star in the game who did not stay too long. Bob Gibson? The ultimate intimidator.
When I was growing up and becoming obsessed with baseball, I did notice that while Henry Aaron never seemed to be painted with those same brushstrokes of legend, it was he who was the game's all-time leader in both home runs and RBI. And those were, and remain, pretty significant baseball metrics.
He remains the game's all-time leader in RBI (2,297….Albert Pujols is 197 away) and as far as we're concerned, in HR, too (715). I met him when I was eight or nine at the Monmouth Mall in Eatontown, N.J., when my parents took me for an autograph signing. If there's a photo (or autograph) anywhere, I have no idea where it is. Stupid me.
Look Who's Talking Now
In the past four days White House coronavirus experts Dr. Anthony Fauci and Dr. Deborah Birx (the latter of whom is retiring) have vented about how deceitful the former administration was. This is news to no one whose TV does not have Fox News or OAN or NewsMax on its Last Channel button.
I'm not sure why anyone would be hailing either of them for these sudden fits of candor. Why didn't either of them have the temerity to speak up when 45 was in charge? And what would have happened had he won the election?
Let's remember something: either of them could have resigned and come clean with the American public. Neither of them did. They were accomplices, even if they like to think of themselves as conscientious objectors.
Dublin Down
In Abu Dhabi, capitol of the United Arab Emirates, American Dustin Poirier gives a lesson in drilling to Irishman Conor McGregor in UFC 257. McGregor, probably the most renowned—and infamous—MMA fighter of the past decade, was dropped late in the 2nd round.
Poirier, a bayou native, weakened the swift Dublin native with leg kicks to the calf, then dropped him with a flurry of punches. McGregor, 32, may be eyeing retirement soon. He has now lost three of his last six bouts after having won 15 in a row between 2011-2015.
GameStop The Insanity
When the history of the crazy, insane year in the stock market is written (commencing around March 12, 2020, the morning after Rudy Gobert was diagnosed with COVID-19, and America began to take the coronavirus seriously), a special chapter will need to be written about the latest phenomenon, the SHORT SQUEEZE.
Look at what has happened to these three stocks in just the past two days:
GME (GameStop): From $45 to $102
BBBY (Bed, Bath & Beyond): From $26 to $42
AMC (theatres): From $2.80 to $4.60
We don't understand all of it, but apparently a few analysts downgraded these stocks and then the finance equivalent of the capitol-storming horde together and decided to pour gobs of cash into these equities. So that the hedge funds that (foolishly) chose to short these stocks are now being pulled by the short hairs. And so they're buying in to save themselves from utter calamity (covering your shorts by purchasing shares to offset the losses).
This is why we never short. And perhaps we've explained this poorly. But when you have companies that are already way overvalued as stock shooting up 50% to 100% in one day, well, stay away. Blood in the water.