https://mediumhappy.com/?p=9078
by John Walters
From Incitement To Indictment
The House managers have in just two days built an unimpeachable impeachment case against former president Donald Trump. Will it matter? I'd rather not be a Negative Nellie before the votes are cast, but more important than truth or justice—ya know, doing their jobs—to almost all Republican Senators is remaining in office.
And Donald Trump has crafted a party, as Charles Blow eloquently argues here, where to cross him is to most likely lose your job. I guess if I were a Republican senator I'd wonder why I belonged to a party that needed to appeal to these types of people to remain in office. But that's another topic for another day.
Afterbirth Of A Nation
And the Oscar for "Best Original Short" goes to… the producers of this 13-minute video that makes the question of whether Donald Trump incited a murderous and treasonous mob undeniable. Of course, all of this is very much like the prison film The Longest Yard. Try as hard as you might like, Bobby Boucher, the zebras will not let the guards lose.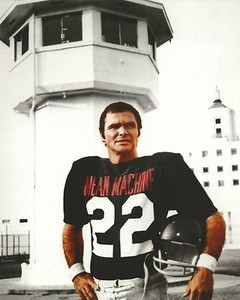 Then again, the Mean Machine did win ultimately, no?
Born To Rum*
*The judges will also accept "41 Shots"
Bruce Springsteen's Jeep ad, which did seem to unite the nation in that both fans and non-fans panned it, has already been pulled by Jeep. How come? Because the Boss received a DUI.
WUT? Seems that Bruce was beset upon by some fans who asked him to do a tequila shot with them. It turns out the day was November 14th—a Saturday—and Bruce was at the Gateway National Recreation Area, or what we natives know as Sandy Hook. A beach.
Anyway, Bruce blew a .02, which is under the legal limit, but it happened at a national park, which makes it a federal case. As we discussed this with one of our oldest friends this morning and the most devout Bruce fan we know, Randall!, the two of us tried to wrap our minds around Bruce Springsteen being cited by police on the Jersey shore.
Me (as Bruce): "Do you know who I am?"
Randall! (as cop): "No, but my dad does."
Smart Creatures
Love this from the planet's largest land mammal. How could anyone ever harm an elephant? There's a special place in hell for anyone who would.
Not Betting On Benintendi
The Boston Red Sox traded left fielder Jason Benintendi to the Kansas City Royals, which a few years ago would've seemed like trading the Green Monster itself. During the Sawx' most recent World Series run, in 2018, Benintendi was one of the team's stalwarts along with opposite-corner outfielder Mookie Betts—now with the Dodgers. It was Benintendi who made the ALCS-ending grab (above) in the wildly entertaining series between two cheating baseball clubs (!).
A year before that, Benintendi finished as runner-up as Rookie of the Year (behind Aaron Judge).
He appeared to be a latter-day Fred Lynn in Boston.
But last year, in limited work (14 games) due to injury, he batted just .103. Benintendi is only 26, but the Sawx have already given up on him. And Jackie Bradley is a free agent. The Sox are getting younger. But is this the right move? We'll see.