https://mediumhappy.com/?p=9086
by John Walters
Friday Night Pilot Lights
It's easy to have empathy for the people of Texas during this historic deep freeze, but it's no less difficult to wonder if perhaps this isn't, from a governmental standpoint (and who elects the officials in Texas but its people?), a righteous comeuppance.
By standing alone and scoffing at regulations while standing behind that insipid call to arms—"Don't Mess With Texas"—the Lone Star State was just begging Lord Baby Jesus to illuminate the folly of human arrogance blended with ignorance.
And so here we are. The Lone Star State is in a deep freeze with no power and even less leadership. Hook 'em.
Porcine Provacateur Perishes
Rush Limbaugh, smoker and Oxy addict, dies from lung cancer at age 70. Good riddance.
Limbaugh can rightly be hailed as the patriarch of Trumpism. The architect of White Supremacy meets White Victimhood. His radio show, which launched in June of 1990, laid the template for Fox News and right-wing AM radio and later Donald Trump himself.
Unabashedly bigoted and misogynistic, Limbaugh plumbed a vein of fearful and angry (and often under-educated) white Americans who felt threatened that the Reagan Era was under assault. You want to know where party over country began? Wherever Rush appeared on your A.M. dial.
I'll never forget the time Limbaugh appeared on Letterman. He was both charming and ultra-conservatively mean, and Dave played the role of genial host, gently ribbing him. Finally, Limbaugh went off on a white power soliloquy and when he finally came to a stop, Dave waited a beat. Then Dave asked, "Do you ever wonder if you're just full of hot gas?"
Tatis A Lot Of Money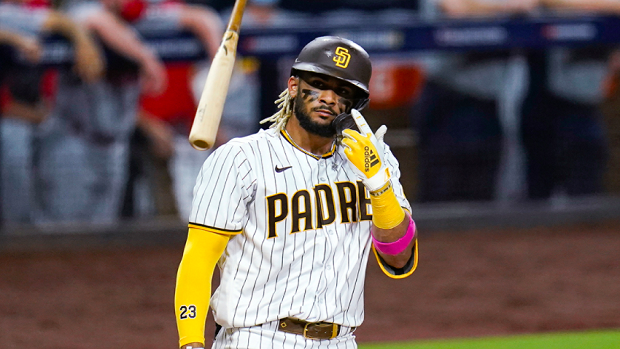 The San Diego Padres ain't no dummies. They see a brilliant future in 22 year-old shortstop Fernando Tatis Jr., and so locked him up with a 14-year, $340 million contract. That seems like a lot of money now—it is, averaging out to $24 million annually—but 10 years from now it may seem like a steal (at which time the team will probably renegotiate).
There's no more up-and-coming squad in baseball than the Padres. And Tatis is the cornerstone of it all. Look out for the Air Friars!
Texas Turtle Trauma
For all the mercenary malevolence of its elected officials such as Gov. Abbott, Senator Ted Cruz and our former Dept. of Energy head Rick Perry (a former Texas gov. and a Trump appointee), there are plenty of decent people in Texas. Let's begin with the volunteers who are rescuing thousands of sea turtles near Padre Island who without their aid would have frozen to death.
When sea turtles' temps drop to a certain level, they literally cannot move. They are in danger of drowning. Rescuers have literally been picking them up and bringing them to an indoor shelter to heat up, saving the lives of many.
Ted Fled
Other than the fact that he's unlikeable, without integrity and possessed of no courage, I don't understand what people have against Senator Ted Cruz. So what if millions of Texans are without power and many will literally freeze to death; Cruz has a family, including an "ugly wife", to think of and when a few business class seats open up on a flight from Houston to Cancun, who is he not to book them?
Acropolis Wow
There's snow in Athens and Arabia, too. Climate change. It's here. Were you waiting for it to send you a Change of Address card? This is what it looks like.