https://mediumhappy.com/?p=9173
by John Walters
Tik Tok Hooray
I know the sale ended last week but can I get a discount?
We hear, "Can I get a rain check?" at my supermarketeria. In my early days I'd calmly explain the economics of sale items, supply and demand, the idea of a loss leader to induce you, the consumer, to enter the store and purchase more beyond the sale item, the "while supplies last" phrase. Now, beaten down, I just send them to customer service and let them deal.
Can you just check in the back?

You're right. We probably have two more cows back there that no one noticed. I'll be right on that, sweetheart.
Howe Did I Get Here?
This is Patrick Marleau.
You've never heard of him.
Last night Marleau passed Gordie Howe (whom you have heard of) for Most Games Played in NHL history. Marleau, a forward for the San Jose Sharks whom they drafted second overall in 1997, skated in his 1,768th game last night to eclipse Howe's mark.
Howe played in SIX different decades although almost all of his career was between 1945 and 1971. His nickname was "Mr. Hockey" and at the time he required he was the NHL career leader in goals, points and assists. Then Mr. Gretzky had to come along and skate all over Howe's legacy.
Anyway, I'd never heard of Patrick Marleau before last night. But maybe that's on me? The Saskatchewan native has played most of his career with the Sharks and owns all the team records but has never made an All-Star Game. Just a consistent and solid player across a quarter-century.
Raging Waters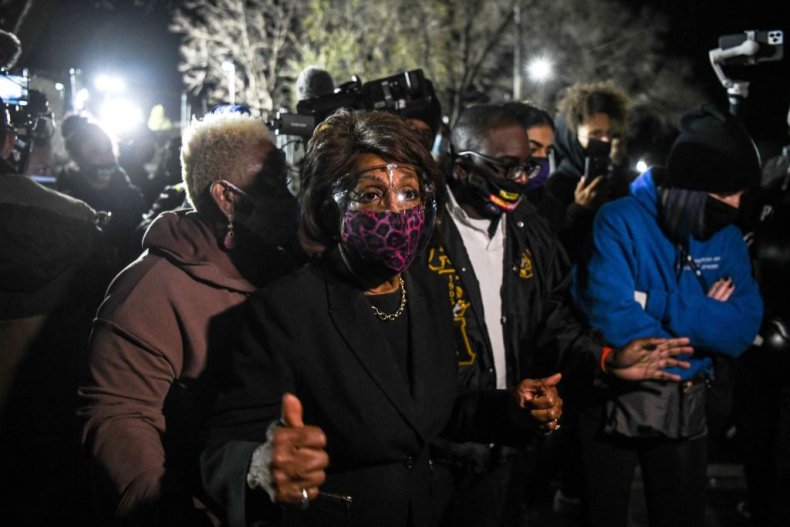 Maxine Waters is a U.S. Congresswoman and can say whatever she damn well pleases.
That doesn't mean it's the smart or prudent thing to do.
Maxine Waters didn't say anything worse or more inflammatory than The Former Guy did on January 6th and yet the GQP who had nothing to say about the insurrection are rending their garments now over Waters' speech that they feel were an attempt to intimidate the Derek Chauvin jury. Yes, they're hyporcrites.
That doesn't mean Waters wasn't foolish for saying what she did.
On Saturday night Waters, a rep. from California, found herself in Brooklyn Center, Minn., telling people to "get more confrontational" if the Minneapolis police officer is acquitted in the murder of George Floyd. This was just before closing arguments.
Why? Why? Why? First of all, those peeps were already going to be damn confrontational if Chauvin were to be acquitted (if you're too young to recall Los Angeles in 1992, lucky you). Second, Waters just handed the defense a reason to appeal the verdict, as the judge in the trial said yesterday.
The gut feeling here is that Chauvin was going to be found guilty. The entire murder is on video, the blue line of silence had been crossed by more than one police officer testifying for the prosecution, this was not a spur-of-the-moment act by Chauvin but rather a sadistic and malicious one. It's murder, on tape.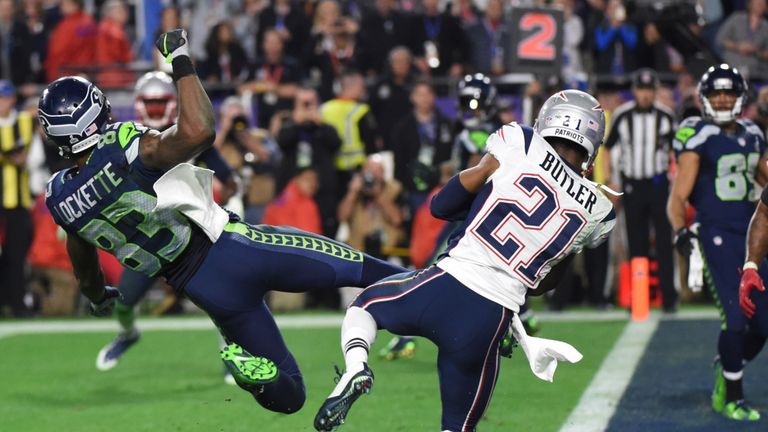 Pretty much a slam dunk. But now there may be grounds for appeal. And I'm white so woke ppl on Twitter would tell me to stay in my lane. Fine. But this was stupid and a self-inflicted wound. The worst case of over-coaching since Darrell Bevell called for a pass on 2nd-and-goal in Super Bowl XLIX.
51 in '21?
The Democrat-majority House is pushing for Washington, D.C. to garner statehood and the Democratic White House is in favor of it. And you know what that's about: WokeBurgers for all.
Two more Democratic senators.
A few more Democrats in the House.
Of course, it would turn so much of what you learned in your 5th grade social studies course on its ears. To wit…
*50 is a nice round number
*Rhode Island would no longer be the smallest state by area. By a lot. Rhode Island is more than 20 times the size of D.C.
*What would you call it? We already have a Washington state? I'd go with "Columbia" over "D.C." myself.
Of course, D.C. does have more than 700,000 residents, which is larger than the populations of Vermont or Wyoming.
I don't see this ever getting past the Senate, do you?
God Is With Him
In English, the word "Emmanuel" means "God is with us." Well, this is Hansel Emmanuel of the Dominican Republic. He now plays high school hoops at Life Christian Academy in Kissimmee, Fla., and the tape don't lie: the one-armed player (he lost it in an accident at age 6) is pretty special.
Not sure how tall Emmanuel is (guess here is 6'7″ or 6'8″) but he regularly puts up 25-point games with double-digit rebounds. Where will he end up in college? Who knows but someone should take him if for no other reason than to remind his teammates how blessed they are.