https://mediumhappy.com/?p=9178
by John Walters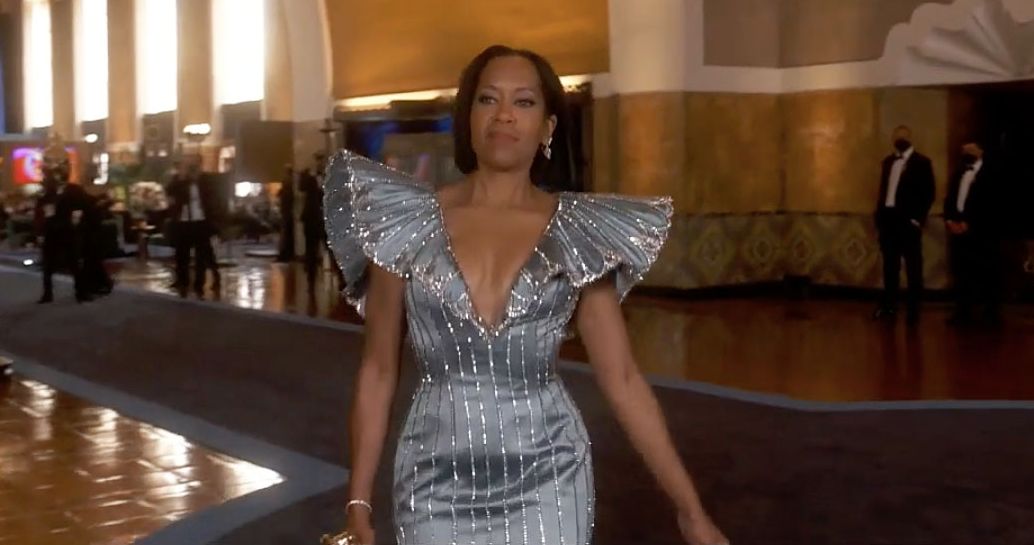 Where The Streeps Have No Name
Subtle, it was not.
The 93rd Academy Awards were the Donald-Trump-Does-Not-Live-Here-Anymore Oscars. From hostess Regina King's strut-in entrance to Questlove's musical direction to Tyler Perry's Humanitarian Award to a presenter speaking in Korean (Bong Joon-Hoo) to another speaking in sign language (Marlee Matlin) to the first non-white female (and only 2nd female overall) winning Best Director (Chloe Zhao, below) to an octopus winning an Oscar (sort of), this was the Oscars where #SocialJustice ruled.
Honestly, if your elderly relative did not get up and leave the room at least twice during this three-plus hours show, it's only because he or she is now wheelchair-bound.
Absent? Most of Hollywood royalty, from Meryl Streep to Tom Hanks to Jack Nicholson to Michael Douglas to Tom Cruise to Matt Damon to George Clooney to Gov. McConaughey to Ryan Gosling to Charlize Theron to Leo to Kate to Al Pacino to Sandra Bullock to Dustin Hoffman to the various Aussie lasses (Nicole/Cate/Naomi) to Bobby D. to Julia Roberts (present only in a fragrance ad).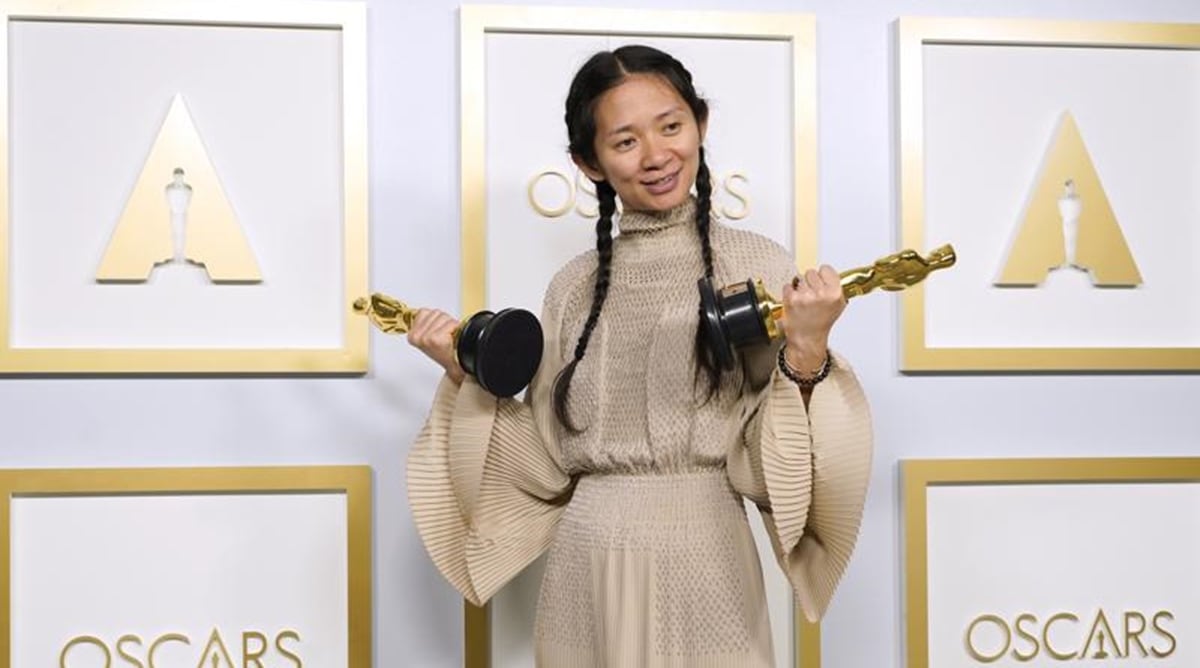 This was the New Hollywood, with just about every African-American actress of merit and heft represented as a presenter: King, Viola Davis, Angela Bassett (as beautiful and looking as if she'd win the Oscars deadlift competition as ever) and Halle Berry.
This was definitely a changing of the guard, and while the pandemic meant that the awards would be staged at a more intimate venue (Union Station) and while that intimate venue was redolent of classic Hollywood, the first decade of Oscar ceremonies, this was undeniably a Hollywood celebrating that The Former Guy is no longer in charge.
And yet…
Better Luck Next Year, Chadwick Boseman?
…after three hours of Hollywood celebrating diversity and referencing the Chauvin trial, and how many people are killed by cops in the U.S. daily, and a man with bangs wearing a dress, and a Danish producer going way long on a speech involving his dead daughter, and Glenn Close pretending that she knew "Da Butt," and the Best Picture award going before Best Actress and, finally, Best Actor, it was all set up, you just know it, for the evening to end with the posthumous presentation of the 8 1/2-pound golden statuette to the leader of Wakanda, Chadwick Boseman.
I mean, why else would they have saved the Best Actor nom for last? We all knew it. And then 83 year-old White Guy Anthony Hopkins wins for The Father. And it's way past his bedtime in Jolly Ol' so he's not even onscreen to accept it ("Anthony, if you can just download Zoom…" "BAAAHHHH!"). This was the biggest Hollywood twist ending since The Sixth Sense, no?
FWIW, we did not see The Father but we did like Boseman very much in Da 5 Bloods as a Best Supporting (was not nominated).
Oh? K.C.
It's early, but the best record (14-8) in the American League belongs to the smallest-market club in MLB: the Kansas City Royals. Now you may remember seven years ago or so the Royals winning the World Series. You should know that nobody from that team is still on the team (at least no one we remember).
The only name the casual fan may know is Andrew Benintendi (late of the Red Sox) and the most productive hitter thus far is Carlos Santana, whom you may remember from the Cleveland Indians or from a slew of classic guitar riffs in the '60s and '70s. The best pitcher? Danny Duffy. That's the tweet. Yes. Never heard of him, either.
Meanwhile in the A.L. West…
CEO Pay
I lapse into this argument with my pro-conservative friends—those that still talk to me—often (and I'm not referring to the "where are the women" part of the above tweet). No one's disputing that CEOs should be the highest-paid employees of a company, but how much is too much? And how much of the largest share of a company's work force must suffer just to placate one man's outsized ego?
Now you may take the contrarian side: Well, that's what the market dictates. Does it, though? The CEO salary is based on what the company's board recommends, and the company's board is often comprised of a bunch of C-suite types who have aspirations to such a salary themselves or already have such a salary. It's a cartel of the already-privileged who want to maintain their wildly-out-of-whack compensation plans.
Dig: If you're Elon Musk or Steve Jobs or Bill Gates, someone who literally created a product or even industry from scratch, earn all you want. But if you're just a guy from B-school who was the best of all possible alternatives, these salaries are beyond obscene.
Related: in my last year in NYC I twice ran into T-Mobile CEO John Legere out at bars (once in Bridgehampton, once on the UWS). Both times he was all by himself. There's nothing wrong with being a loner, but it says something perhaps about what all the money in the world can and cannot buy.
Dear Baseball: Leave Well Enough Alone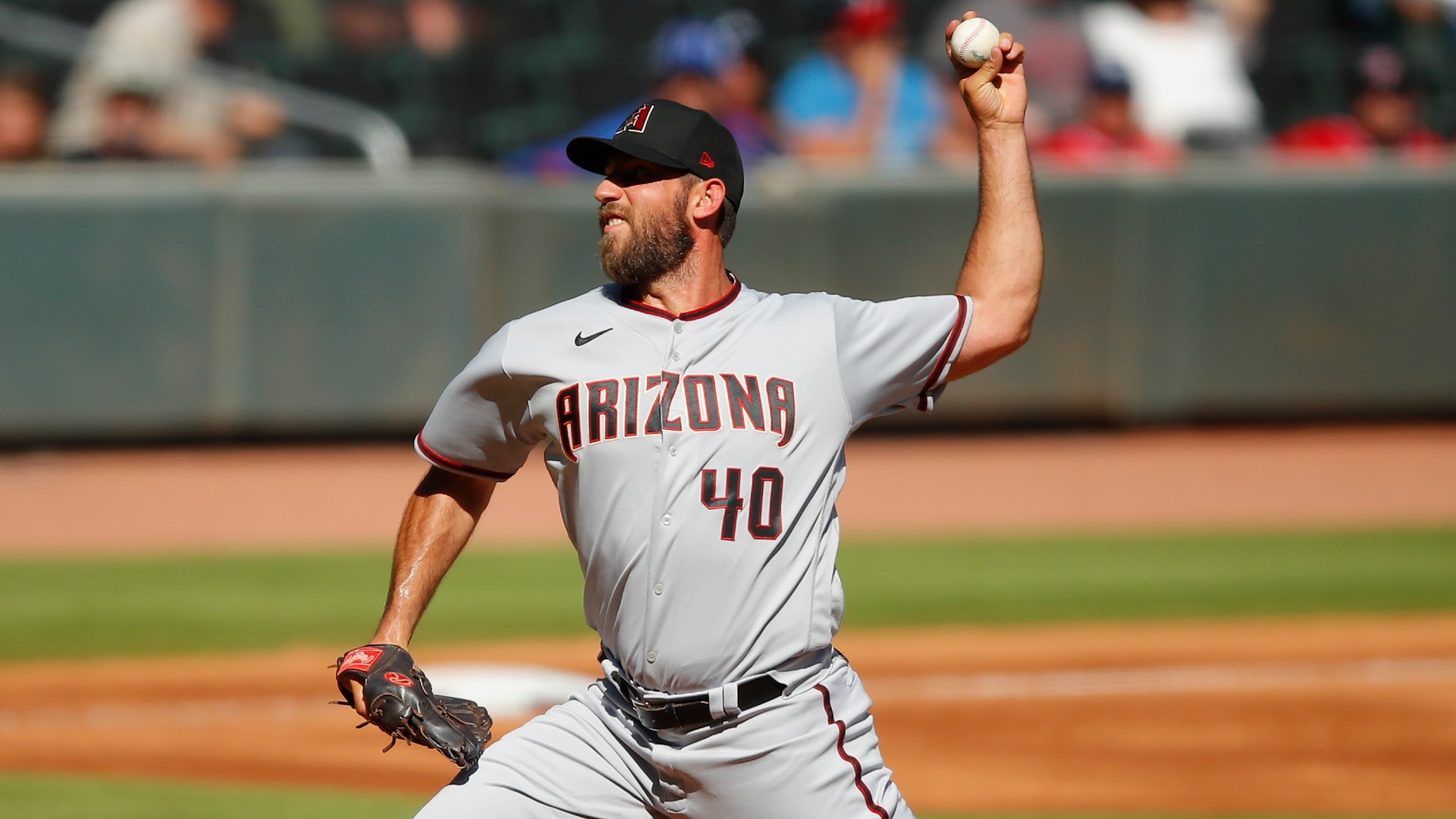 Madison Bumgarner of the Arizona Diamondbacks earned a "no-hitter" yesterday in a designated seven-inning game (part of a doubleheader). MadBum's not to blame, but is that really a no-hitter. What if it had been a perfect game?
Meanwhile baseball is starting off extra innings by placing a man on second base.
Both changes have been made to make the games shorter. Um, we're baseball fans. We're not too worried about time. It's one of the few sports (tennis, golf) without a clock. Let's keep it that way.
By the way, MLB is not officially recognizing it as a no-hitter while of course there are Twitter demons demanding that it do so. Here's what answers that debate for us. When MadBum delivered the final out, his teammates did not rush him as if he'd done something truly extraordinary but instead patted him on the back as if he'd just pitched a shutout. Tells us all we need to know.