https://mediumhappy.com/?p=9197
by John Walters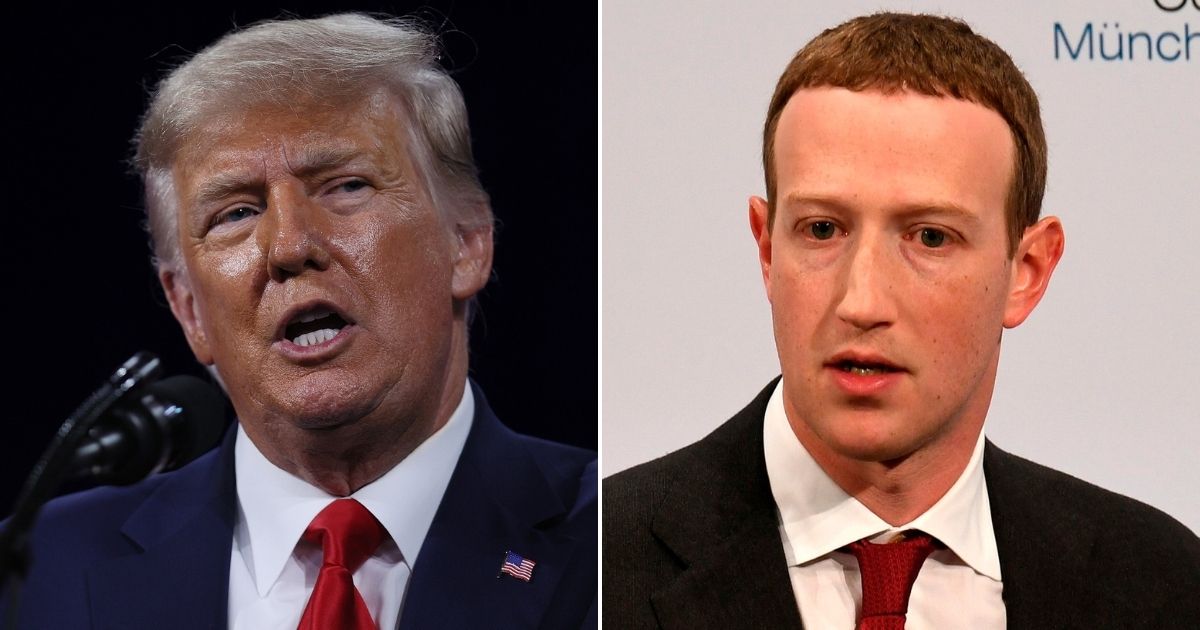 Stay Gone, Don
Facebook's oversight board just announced that the ban on The Former Guy will not be rescinded. In the ruling, "the Board found that, in maintaining an unfounded narrative of electoral fraud and persistent calls to action, Mr. Trump created an environment where a serious risk of violence was possible."
Facebook (FB) was going to be criticized by nearly half the country no matter what it ruled. Of course, Facebook itself did not make the ruling. The "oversight board" was constructed as a fall guy to take the heat for a decision that is really Facebook's own to make. But now Zuckerberg is able to say, Well, it wasn't my call. As various pundits have noted, FB once again (shocker!) shirked its responsibility here. The board responded by telling FB that this is not a permanent ban. You punt it to us, we'll punt it back to you.
It's not a lifetime ban. It's just the board kicking the can down the road until 2022. Meanwhile, the chances of MAGA types fleeing Facebook in support of Trump are nil. Too many pics of grandchildren to view.
Twitter and now Facebook. Maybe he should try TikTok. After all, that's where all the kids are.
A Bucket Of Blood
The MH staff wakes up, alights from its chamber, turns on the TCM, and this 1959 flick (title above), a satire on the Beatnik generation, is playing. Here's the TV guide synopsis: "A waiter, who is jealous of the beatnik crowd hanging out at his cafe, becomes an art sensation after he inadvertently kills his landlady's cat and covers the corpse with clay."
The film is layered (as is the feline). There's a line where a patron requests "a papaya cheesecake and a bottle of Yugoslavian white wine."
We're only a little into it, but it seems that our protagonist recognizes the only way to maintain his fame is to continue creating art the way he made his original piece… but moves on to humans as his models.
Someone greenlit this script. God bless 'em.
Bronx Cheer
The Yankees met the Astros last night for the first time since the infamous Game 7, trash can-abetted defeat in the 2019 ALCS. Yanks win, 7-3, and the fans let Houston and Jose Altuve what they thought of them.* However, the Astros have not been stripped of their World Series championship. Maybe the Facebook oversight board needs to turn its attention to baseball?
Both the Yankees, winners of nine of their last 12, and the Astros are now 15-14.
*As Wally comments below, the trash can ploy is not what the Astros deployed versus the Yankees (apparently). Though I do believe it's fair to call Altus's blast baseball's first "buzzer-beater."
Cap 'n Goon Ceremony
The Astros were not the only villains to visit NYC this week. Here's Cap Tom Wilson inciting a riot with an unprovoked punch to the face of a Ranger skater who was flat on his stomach at the time. The Rangers social media web site responded vociferously.
Cataclysmic Collapse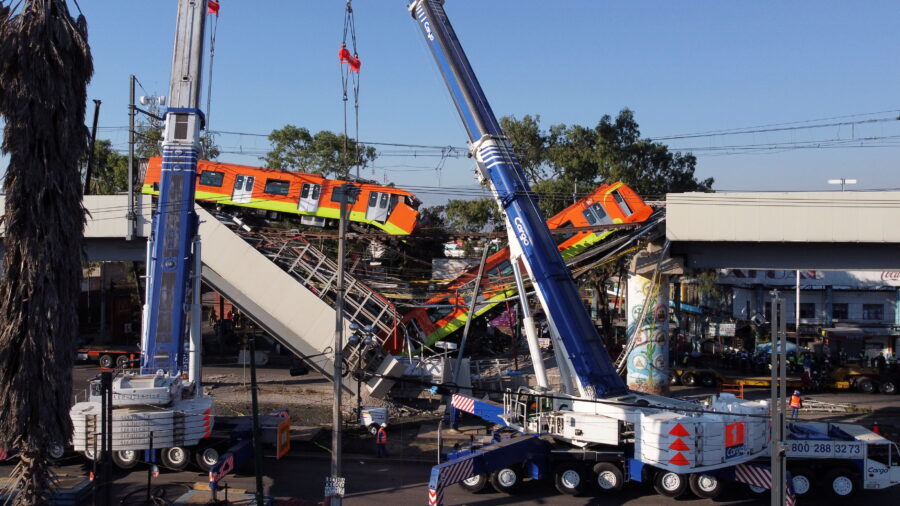 Today is Cinco de Mayo, but it feels like Dia de los Muertos in Mexico City. At least two dozen people perished when this subway platform collapsed a few nights ago. Not much to add here, but you just never know when it's going to be your time.