https://mediumhappy.com/?p=9205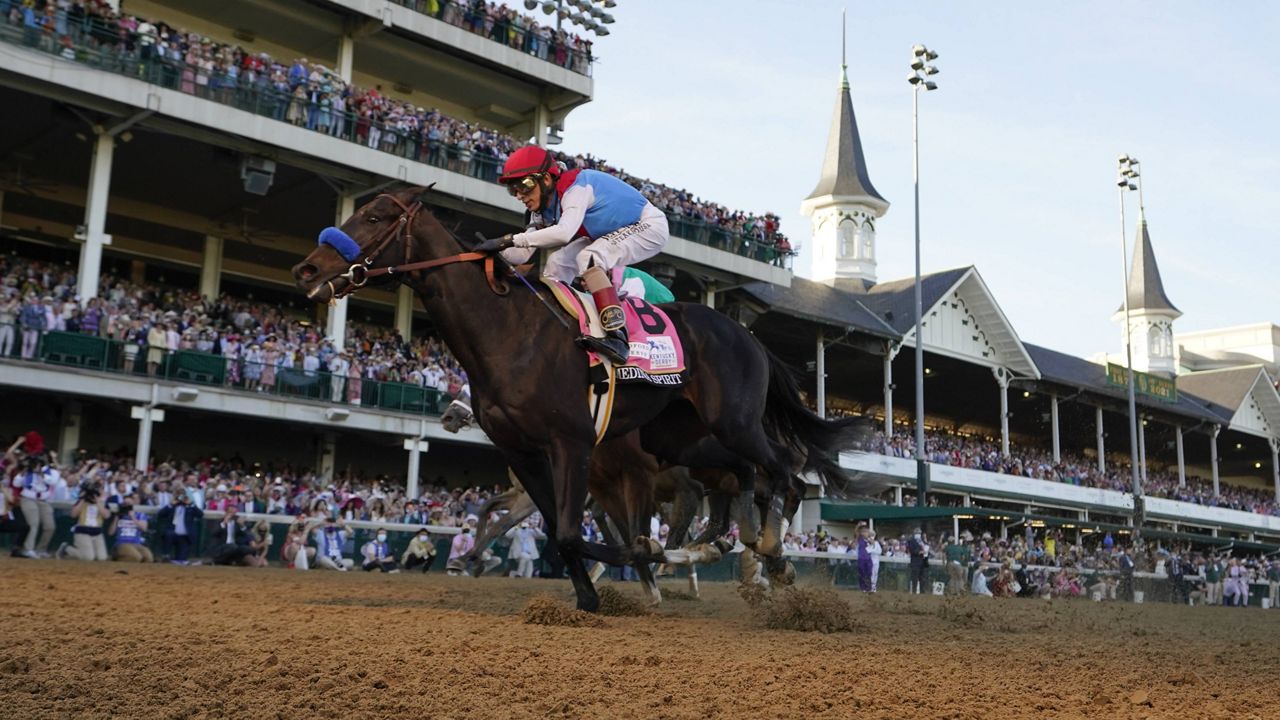 by John Walters
Yesterday Medina Spirit, the Kentucky Derby winner, tested positive for a banned substance, betamethasone (which, alliteratively, we tried to work into the headline, but just could not find a way). The horse's trainer, Bob Baffert, had been hailed after the Run for the Roses as it marked a record-breaking seventh victory in the race from three year-olds under his care.
Here's what has happened in the aftermath:
•Baffert has been suspended by the Churchill Downs racetrack pending a review. He will not be allowed to run any of his horses there.
•The horse is in serious jeopardy of having his victory disqualified. Apparently, Medina Spirit was unable to get in touch with Rob Manfred early enough to exchange his testimony (straight from the horse's mouth) in exchange for immunity.
•Baffert went on Fox & Friends this morning and attempted to blame the entire scandal on "Cancel Culture." That's called playing your Trump Card.