https://mediumhappy.com/?p=9214
by John Walters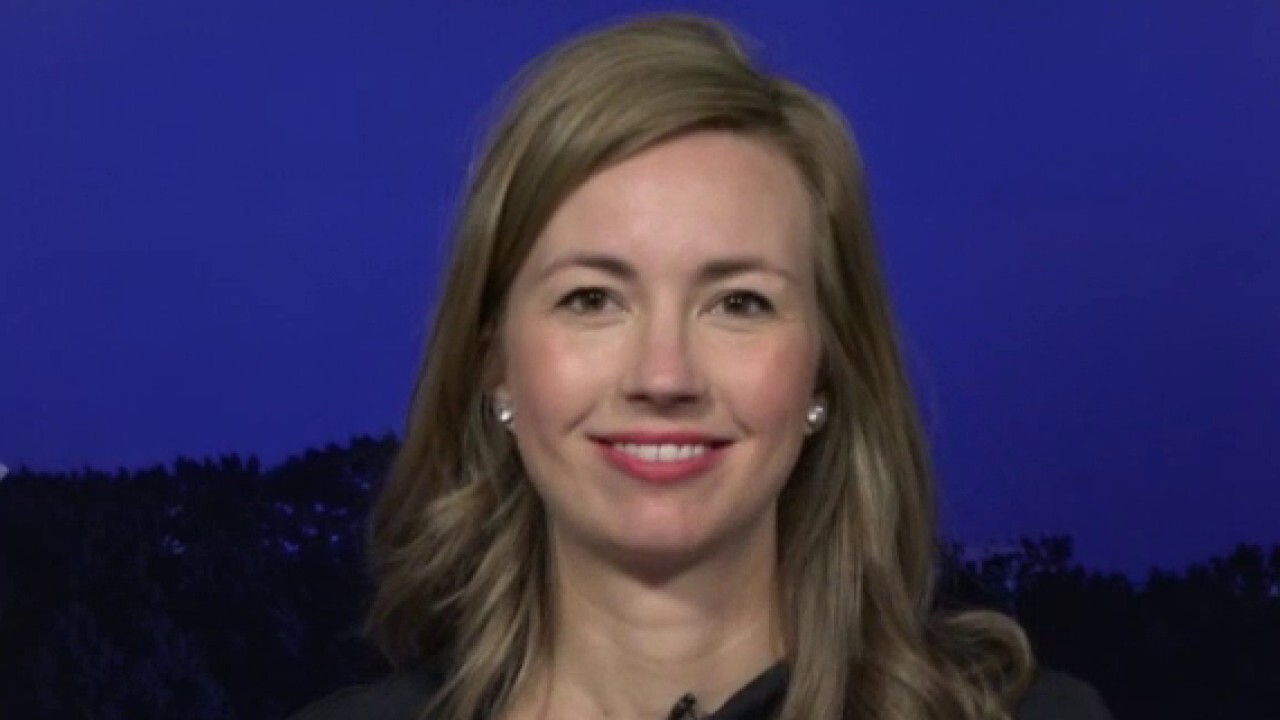 She's No Racist; She's Just Doing Her Job
This is Jessica Anderson, a cum laude graduate of the University of Florida. She's the executive director of Heritage Action For America, a D.C. conservative ratfuck group. Yesterday Mother Jones obtained this leaked video in which Anderson tells big-money donors how Heritage Action is writing voter suppression bills for Republican legislators.
Here's the thing we all must remember: common sense and a simple belief in what is ethical will always win out is not enough. It's a nice start, but it's hardly enough. The far right and its big, BIG money backers are pissed that Trump lost. They're pissed that we're turning into a democracy in which whitey doesn't always win.
Remember when you were a kid and you asked your parents for something and they said, "We'll see." And then you laid out your argument for whatever it was that you were advocating for and your argument was stronger than theirs ( I was an easy child to be around, as you can see). And then remember when they realized that they could not win on points so they just struck down your request based on, "Because I said so."
That's where the Republican Party currently is in terms of our fragile democracy. They've reached the "Because I said so" stage.
Yachta Yachta Yachta
Jeff Bezos is starting a navy.
The Amazon founder and world's wealthiest man apparently read the William Randolph Hearst/Howard Hughes playbook and realized he had yet to do enough in the way of overcompensating for loneliness and lack of an honest, loving relationship with hyper-expensive toys.
So now he's building a yacht (with its own support yacht) valued at $500 million.
Of course, he could take that same cash and pay EVERY SINGLE AMAZON EMPLOYEE an extra $950 for the year, but why do that, right?
What's $950 to each of them? As opposed to a $500 million yacht he sorely needs. The yacht will be 417-feet long, or longer than the Statue of Liberty is tall. God Bless America.
Royals
(Danny Duffy still has an ERA below 2.00)
Remember back in April when we noted that the low-budget Kansas City Royals had the best record in the American League? Probably about the same time that we pointed out that Bitcoin was shattering another ceiling.
Anyway, the Royals have lost 11 in a row, plummeting back to terra firma and below in spectacular fashion. They're now 16-20, which is the same record the Angels have. But then the Halos have Mike Trout and Shohei Ohtani in their lineup, so how do you explain that?
In The Good Ol' Summit Time
Here's John Branch of The New York Times with a fascinating article about whether people who've climbed the world's tallest peaks have actually reached the summit. Which we'd always assumed was synonymous and identical. But apparently… well, read for yourselves.
The Kid
…won again last night as the Avs beat the Kings, 5-1. The Kid took the same team two nights in a row against the same opponent and that team, the Avs, outscored the Kings cumulatively 11-1.
The Kid now stands at 3-0 and is his bank is up to $1,300.
Today's wager: Reds +101 at ROCKIES
Betting $100 to win $101
"Reds are 13-3 in their last 16 Friday games FWIW. I will take the better offensive team with the better pitcher on slight plus money here."