https://mediumhappy.com/?p=9221
by John Walters
(Rep. Andrew Clyde, far left in this pic and far right in his politics, who'd later call the insurrection a "tourist visit")
Truth, Trump, Treason
It feels as if these three alliterative articles have been dancing around one another for years now, no? Aren't you dizzy? I am.
The latest: House Republicans want to prevent a bipartisan commission investigating the January 6th insurrection/"tourist visit" because, well, the tricky thing about treason from inside the house is that the very folks perpetrating it are the ones charged to investigate (see: Catholic Church, police internal investigations). So you have that going on while the New York Attorney General announced that the Trump Corporation ("I never met them, I may have taken a few pictures with them, I take pictures with a lot of people") is now under criminal investigation.
Let us proceed to the finish line: the Republicans are hoping they can forestall any meaningful investigation into who was responsible for January 6th while passing voter repression laws. They're attempting to stall the game until election day 2022 at the very least. Meanwhile the other side is attempting to bury Trump in legal issues—subpoenas, indictments, even trials—before he ever has a chance to re-run for president in 2024.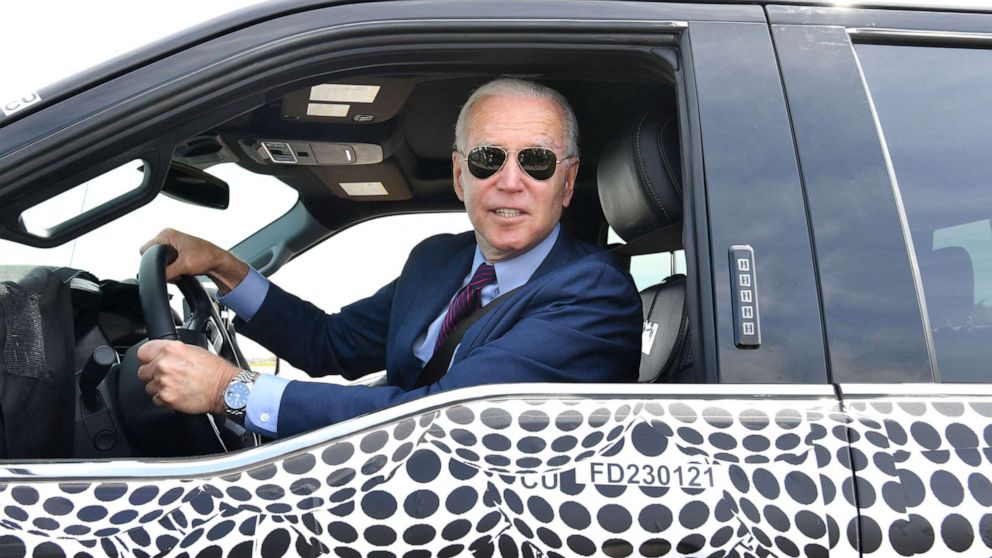 Meanwhile, Joe Biden is test-driving electric Ford trucks in Detroit.
Now you're all caught up.
Spencer Grit(s)
Two years ago Spencer Turnbull led all Major League pitchers in a most dubious statistic: Losses. The Alabama native's record that season was 3-17.
On Tuesday night Turnbull, in his fourth season with the Detroit Tigers, tossed a no-hitter against the Mariners in Seattle. Turnbull's 117-pitch gem, also his first career complete game, was baseball's fifth no-hitter this season (and second against the Mariners in Seattle). The last time baseball saw a quintet of no-hitters before June 1 was in 1917. They were tossed by Eddie Cicotte of the Chicago White Sox, George Mogridge of the New York Yankees, Fred Toney of the Cincinnati Reds, and Ernie Koob and Bob Groom of the St. Louis Browns, on consecutive days, versus the White Sox.
There would be six no-hitters, total, in 1917. The last was started by Babe Ruth, who failed to record an out before being tossed. His reliever, Ernie Shore, recorded 27 outs without a hit.
Last night's no-no improves Turnbull's career record to 9-25.
India
The land of Gandhi set a single-day record for Covid-19 deaths for any nation yesterday: 4,529 fatalities. More than 71,000 Indians have perished from the pandemic just this month, which puts the Asian nation on pace to record 100,000 Covid fatalities in May alone. A late comer to the pandemic's scourge, India now ranks third in reported Covid deaths (283,000) behind only the USA (approx. 600,000) and Brazil (439,000).
Around 1,000 Indian doctors and nurses have also died during the pandemic, in the line of duty, you might say. India is a mess right now. It will get worse before it gets better there.
There Goes Galapagos
Above, that is Darwin's Arch in the famed and remote Galapagos Islands off the coast of Ecuador. Well, that was Darwin's Arch.
Today Darwin's Arch is simply a pair of twin towers. Scientists blame it on erosion, but it sure seems like Joe Biden's fault to us. Before he was president, we had an arch. Now he's president and… no arch.
Porter, House, Stakes
There's no one better at making powerful people of avarice squirm than Rep. Katie Porter (D-Cal.). Here she is demonstrating that Big Pharma's claim that their prices are so outrageous due to R&D is a lie.
Now we just have to hope that these shaming displays actually lead to some effective policy, otherwise folks will begin to feel somewhat coarse to the effects.
R.I.P. Charles Grodin
Actor Charles Grodin dies at the age of 86. Employing the three D's of comedy—deadpan, dry and droll—Grodin stole films such as The Heartbreak Kid, Seems Like Old Times and our favorite, Midnight Run. He was also an all-timer of a talk show guest, ranging from mild annoyance to outright provocateur. An outright original. Thank you, sir.
Grodin's best work, many say, was reserved for his appearances on Letterman.
The mild annoyance and faux rivalry obviously tickled Dave.
THE KID
…returned to the Win column last night with Vegas' 3-1 win over Minnesota in the Stanley Cups playoffs.
He's now 4-2 and standing at $1,020, or plus-$20.
Tonight The Kid is putting $400 on the LAKERS to win $200 versus the Warriors. Hate to see anyone bet against Steph, but it's his money.