https://mediumhappy.com/?p=9255
by John Walters
She Gone
Talk, apparently, is not cheap.
Naomi Osaka, 23, is the reigning women's singles champion of the U.S. Open and the Australian Open. Those are the last two grand slam tennis tournaments played. Just before the French Open began this weekend Osaka, ranked No. 2 in the world and the No. 2 seed in this tourney, announced that she would not be speaking to the media. The French Open responded by stating originally that they'd fine her and then banded together with the other three Grand Slams to state that Osaka would be in danger of defaulting (being expelled from) the tournaments.
Osaka saw their raise and called their bluff. She kicked herself out of the French.
This is one of those classic 2021 issues where you'll only be hearing, at least on Twitter, from either one extreme side or the other. At MH, we're more in the middle. Which doesn't make us wishy-washy, just rational. Or so we think.
Osaka is 23. She is an adult. A young adult, but still an adult. She wants media on her terms. Last year Osaka earned $37.4 million from endorsements alone. Granted, it was a difficult year to make money playing tennis, but she'd never have made that much money on the courts even in a normal year. The Grand Slams have played a major role in her "creating her brand," and of course she did her part by being so successful. It's a partnership. They help you and you help them, which is what her doing media is.
You don't arrive empty-handed to a pot-luck supper.
Still, kudos to Osaka for ripping off the band-aid. She heard the rules, took the $15K fine after the first match, and then decided not talking was going to be a bigger story and distraction than talking. So she left. And yet, this is a woman who has won four of the past nine grand slams in women's tennis. There has to be a better solution here.
You Said It
Before yesterday I'd never heard of the 1949 film Battleground. Then I saw a tweet about how it was the film the creator of Band Of Brothers felt did the most justice to the Battle of the Bulge. Then I read how it cost Louis B. Mayer his job, since he refused to green light it, let Dore Schary walk it over to another studio, and two years later Schary took Mayer's job at MGM. Oh, and it was MGM's top-grossing film for a few years and was also nominated for Best Picture.
So I watched it.
And here's the scene I won't forget. Hearing this speech on Memorial Day 2021, at least 72 years after it was written, well, that's quite something.
They should play this clip every single damn day in the halls of Congress. And on cable news. And certainly on Memorial Day. Maybe this is on me, but I cannot fathom why I'd never heard it, or heard of it, before yesterday.
Murdur Durdur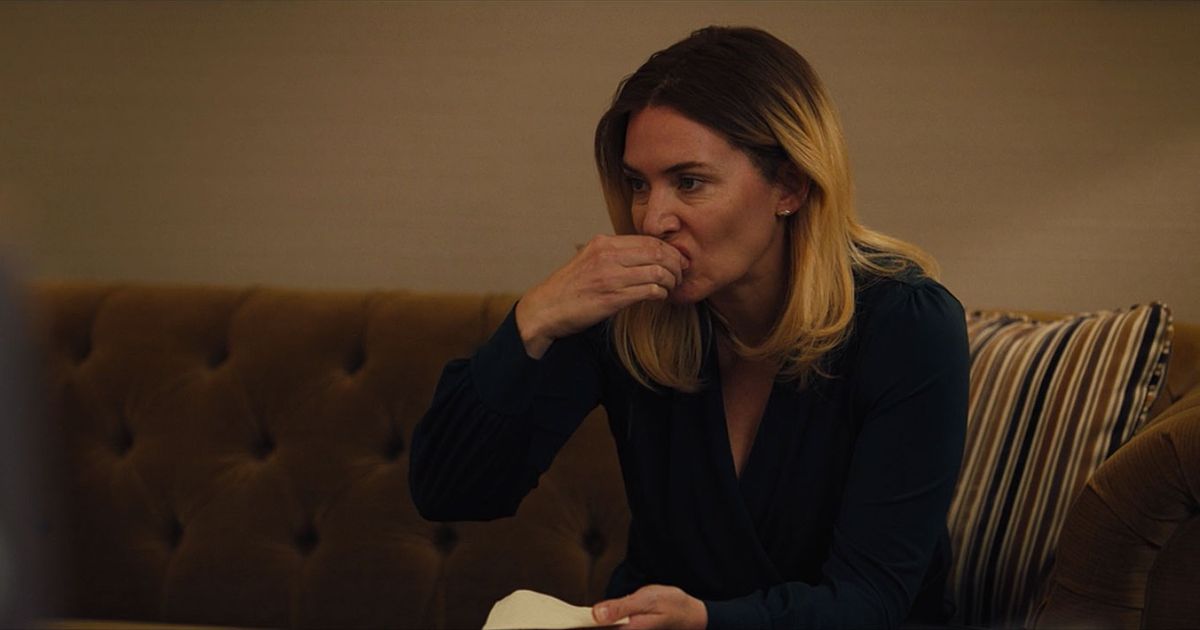 Dove into HBO' Mare of Easttown last night, and now I understand this SNL clip, "Murdur Durdur," from a couple months back. Between this and his Vin Diesel impersonation for "The Movies," Beck Bennett had a most solid season on SNL. Somewhere between a Phil Hartman type and a Bill Hader type.
Woe, Canada
Here's the situation for those of you who don't pay attention to hockey or Canada: the Toronto Maple Leafs have won 13 Stanley Cup championships, but their last triumph was in 1967. They have not even won a playoff series since 2004.
This season, however, the Leafs finished atop the NHL's Canada-only (for pandemic reasons) North division. They had the league's leading goal scorer in Auston Matthews. And they were up 3-1 in the opening playoff round versus their arch-rival, the Montreal Canadiens.
So, of course, they lost the last three, including Game 7 at home last night. The Canadiens had already won both Games 5 and 6 in overtime, where sudden death decides the outcome.
Just devastating. On a good note, it'll be above 70 degrees in Toronto this week.
The Kid
… was prescient enough not to take Naomi Osaka in the first round at the French Open, but instead Serena Williams, who won 7-6. 6-2. So he's now 10-6, at $995, or a Lincoln below the surface.
Tonight he likes the SUNS minus-200 at home versus the Lakers. A little risky when Brooklyn at home is a much surer bet and he could've taken Nadal, who is a guarantee on clay.