https://mediumhappy.com/?p=9257
by John Walters
The LeBron We Know
I won't argue if you call LeBron James a Top 5 all-time player in terms of accomplishments and talent. I'd certainly argue if you think of him as The GOAT.
This Phoenix series, though, has been a case study in why I've never been a fan. After the Lakers and Suns split the first two games in Phoenix without much drama, the Lakers punked the Suns in Game 3. Not only did LA lead by as much as 20 points in the third quarter, but LeBron turned the 4th quarter into LA Fitness rec game, clowning the Suns' Jae Crowder as his boys on the Laker bench went all Arsenio's studio audience. He's 36 years old and he's behaving like this just three games into a 7-game series? At the time I thought, I hope karma makes a comeback.
And it has. While you have to love Anthony Davis' game and his behavior, the injury of the guy Charles Barkley now refers to as "street clothes" was a portent of doom for the Lakers. The Suns were only up 4 late in the first half in LA in Game 4 when Davis went down and then jumped out to an 18-point lead.
Late in the game LA made a run. Cut it to 7 when Dennis Schroder drove for a layup with under 90 seconds to go but missed. LeBron was under the hoop. Neither he nor Schroder hustled back on D, Phoenix had a 5-on-3 and Mikhail Bridges, or Crowder, hit an uncontested corner 3 to put Phoenix up 10. Ballgame. Maybe the Suns win anyway but it mighta been nice if your GOAT had gotten back on defense.
Narrating the highlight on "SportsCenter," the ESPN announcer (Michael Eaves) forgave LeBron by noting that LBJ knew the game was over when Schroder missed his shot. Really? Wow, cuz I don't think Frank Vogel did.
Jump to last night, Game 5, as the Suns take a 30-point first half lead in Phoenix. Now, LeBron played great and he was clearly giving a herculean effort. At one point Grant Hill of TNT says, after a LeBron three, "You know LeBron isn't going to give up without a fight."
But then, the game clearly out of hand, Vogel pulls him in the fourth quarter. And LeBron exits the floor with five minutes to play. It's purely a symbolic gesture, but it's what I've never respected about LeBron. He does this because he can get away with it and no one else on his team can. How doe that make his teammates feel? In the end there's just too many instances in his career where, sure, LeBron is the best player on his team and yeah his effort is phenomenal on the court, but when his team loses, it's someone else's fault. Not his.
Then again, I am a Suns—and Warriors—fan. I've always been a fan of whoever LeBron is playing.
Skypool, Skyfall*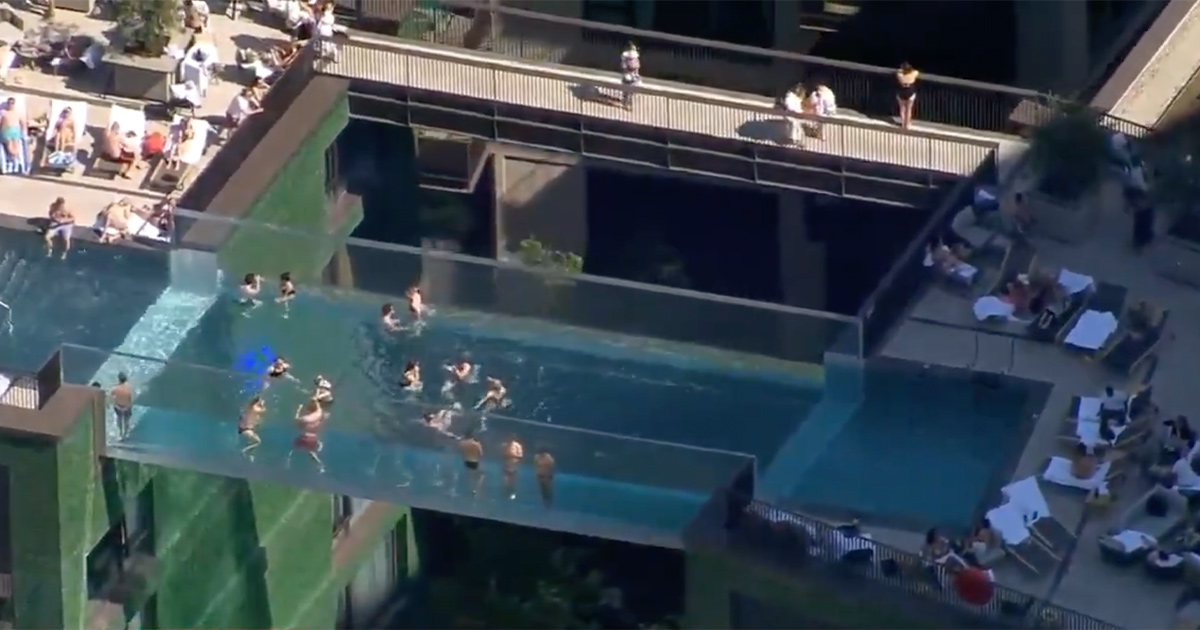 *The judges will also accept "Laps In Judgment"
The Darwin Awards are just watching and waiting. Skypool, located 115 feet above terra firma between the swanky Embassy Garden luxury apartments in London, is 84 feet long and has a glass bottom. One imagines its douchebag-to-bather ratio is at least 1:1.
Button Up, Button Down
Don't think I ever realized this about Seinfeld. Larry David, co-creator, returned to write the series finale (which has been largely panned, perhaps for being overly ambitious in scope). Anyway, the first line of the series and the last line of the series are the same.
Blog Off, Donald
May 4, 2021—June 1, 2021
Less than one month into its existence, the blog "From The Desk Of Donald J. Trump" has been permanently shut down. Chances are that whoever wrote it began to realize that doing a blog every day can be time-consuming and for the most part unrewarding. Unrelated: MH turns nine years old in August.
From Alpine Rescue To Cold Case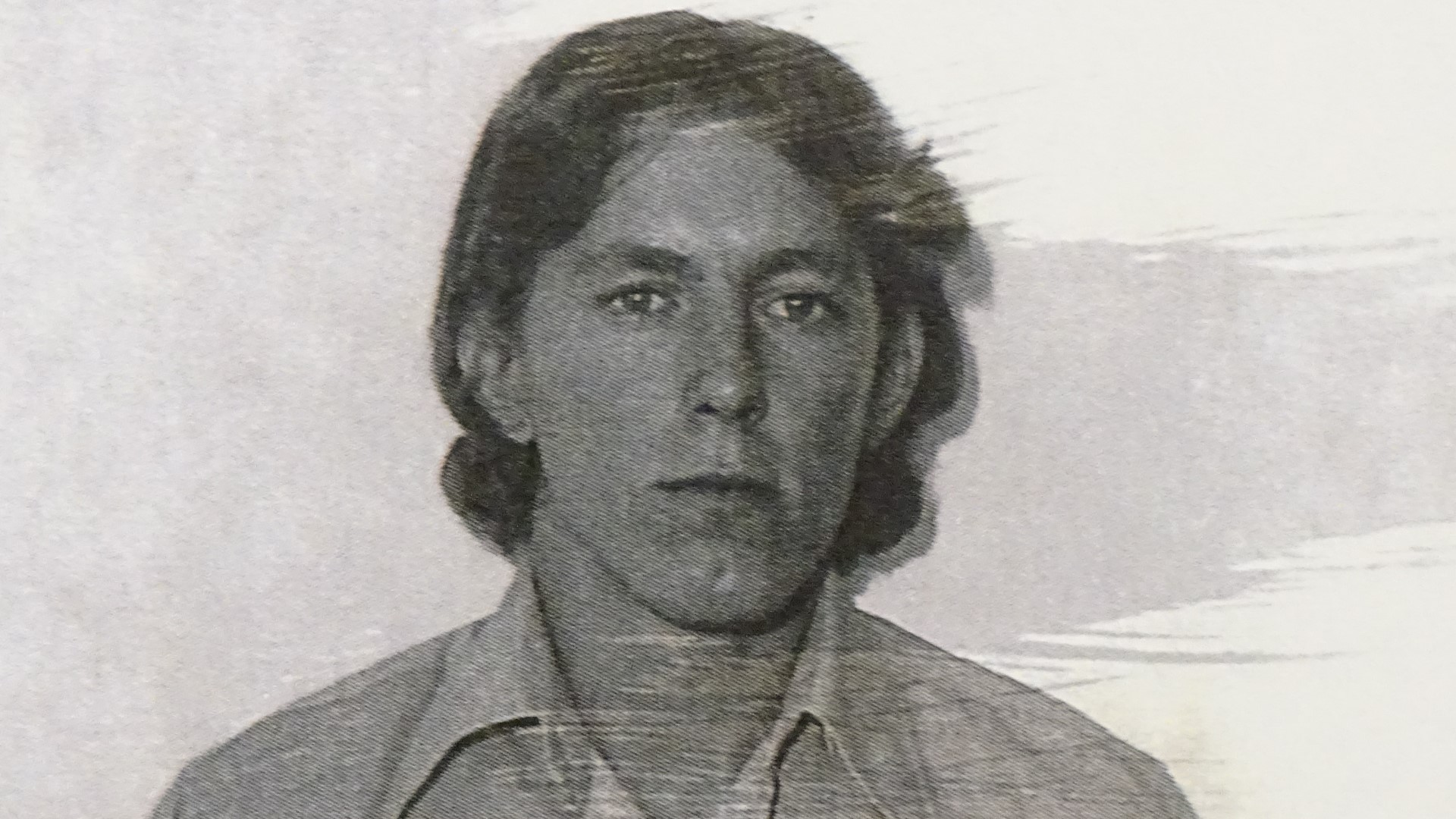 This has the Zen Master parable from Charlie Wilson's War written all over it.
On a wintry night in January of 1982 in a remote area of the Colorado Rockies, Alan Lee Phillips' pickup truck skidded off the road into a snowdrift. Phillips opted against leaving the cab of his truck and trekking out into the wilderness; instead he used his headlights to flash out S.O.S. (three short, three long, three short) into the night.
A local sheriff in a plane overhead spotted the signal and recognized it. Phillips was rescued.
"How wonderful," the townspeople said.
We'll see.
Authorities never got a straight answer from Phillips (he said he'd been returning home from a bar) as to why he was out in such a remote area late at night.
And no one quite put together, not for decades, the disappearance of two young women that night and Phillips' apparent mishap.
But in February detectives used DNA evidence to link Phillips, now 70, to the murders of Annette Schnee, 22, and Barbara Jo Oberholtzer, 29. Both women had been hitchhiking that night, independently of one another, near Breckenridge. Each was shot to death. They were dumped far from one another. One was discovered the following day, another six months later.
Phillips has been living in Denver for decades. It's too early to know whether these women were his only victims. Seems a little unlikely that he'd go on a one-night killing spree and never have done so before or after.
This will soon be a 26-part Netflix series, we predict.
The Kid
… sure was right about the Phoenix Suns, who beat the Lakers by 30.
He moves to 11-6 and he's back above water at $1,095. This is an important chance tonight to move to a 66.67% win percentage. Who's he taking?
Tonight he likes the CLIPPERS minus-300 versus the Mavs and Damaged Doncic. $300 to lose, $100 to win.
The home team is 0-4 in this series but something's gotta give, no?