https://mediumhappy.com/?p=9326
by John Walters
Jesus of Nazare
Watching 100 Foot Wave on HBO Max. Terrific. Concisely, it's the story of big wave surfer Garrett McNamara's quest to ride the world's tallest wave before age boxes him out. To outrace the world's largest wall of water before he's over the hill.
Is McNamara a bit obsessed? He's named his first son Barrel.
Two things: 1) Most of this 5-part series is based around the coastal Portuguese town of Nazare, which had not been traditionally thought of as a surfing mecca, and 2) the supporting characters in this tale are all thoughtful, articulate and sincere. They're not wacko streaming-doc characters. McNamara's wife, Nicole, his brother-in-law, J.C., his tow-riders from England and Ireland, Andrew Cotton and Al Lennie, the Nazare locals who help fund the project, these are all good people and great teammates. And the latter two just happen to have the courage to ride 50-foot plus waves.
And make no mistake: it's thrilling to watch these surfers "dance with God," as one Brazilian big-wave rider puts it, but these waves will wreck people. A broken back, a wrecked shoulder, a near-death experience. McNamara's wife, Nicole, is a decent surfer who eats it on a small Nazare wave and gets rag-dolled into shore. After that, she's done. And that's probably the puniest wave in the whole series.
If you loved Free Solo as we did, you'll truly enjoy this.
The Skinns Game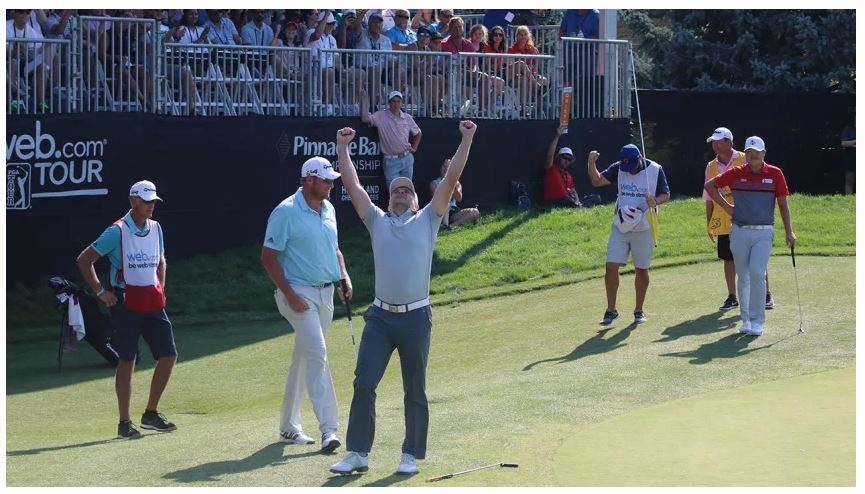 This is David Skinns, a golfer from England who just experienced his Tin Cup moment (except he got the win, not Rene Russo… settling for second, I guess). Skinns is 39, a journeyman 16-year pro on lesser tours. During the pandemic he worked as a delivery driver and a bartender to support his family. As recently as six weeks ago he was 82nd on the Korn Ferry Tour, which is the next tour below the PGA Tour. The top 25 golfers on the Korn Ferry Tour are elevated to the big league tour, the PGA, the following year.
In four of Skinns' five final events, he finished no lower than 8th. This weekend at the Pinnacle Bank Championship in Omaha he one-putted the last four holes to win… and finally move himself into the top 25. And a much bigger series of pay days next year. The man who was a driver used his driver to take a big leap forward.
Built To Last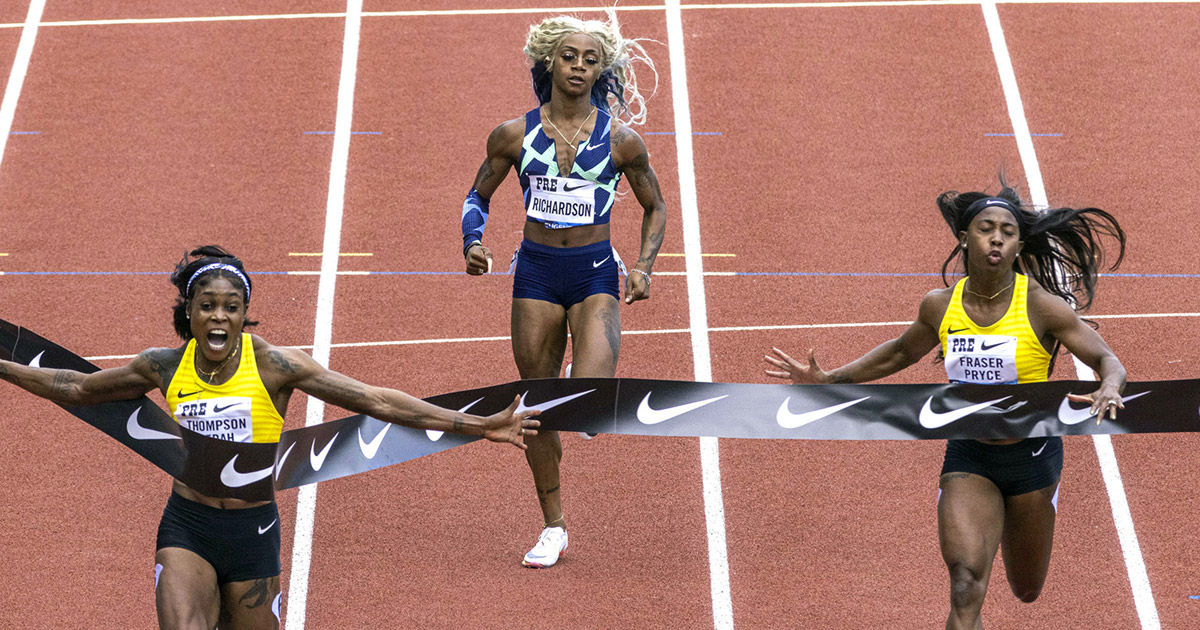 Remember the U.S. sprinter who was kept off the Olympic team after testing positive for Cheech-and-Chong'ing it? Last Saturday in Eugene Sha'Carri Richardson had her chance for redemption, as she lined up in the blocks against the three Jamaicans who stood on the podium in Tokyo. And a few other sprinters.
Richardson came in last place. By a lot. She finished 9th, but only because there were only eight other sprinters.
To Richardson's credit, she did the post-race interview at the Prefontaine Classic, congratulated the winners, and the 21 year-old told everyone, in colorful language, that she's far from done.
A Shohei from Sioux Falls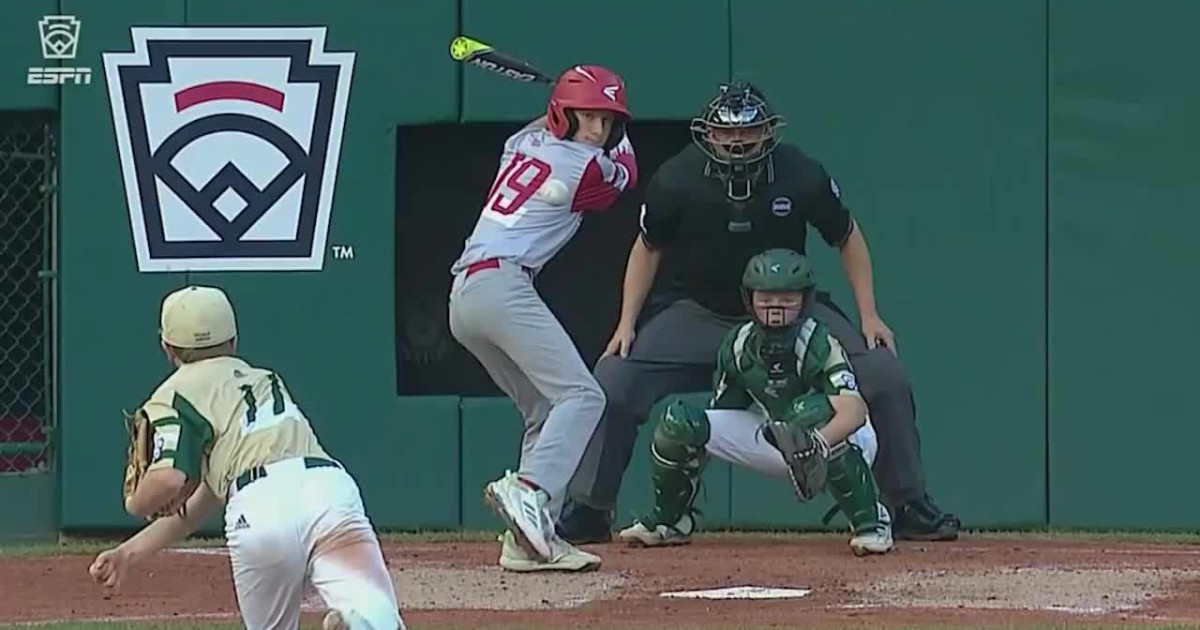 Meet Gavin Weir, the breakout star of the Little League World Series from Sioux Falls, South Dakota. Yesterday Weir jacked a three-run bomb to lift his squad, representing the Midwest, past Oregon, 3-0. He provided the game's only RBI.
But Weir's also unhittable. In fact, pitching may be his true forte. From Yardbarker: ". Over his last 37.2 innings, he's allowed just one hit, no earned runs, and struck out 100 batters. Yes, he has struck out 100 of a possible 113 batters (88 percent). That's just crazy."
Happy 10th, Tim
Today is the 10th anniversary of Tim Cook being CEO of Apple. The company's stock has risen 1,000% since he's been in charge. We were fools to ever sell it. #NeverSellApple
The Freeze Has Supernatural Powers
In Atlanta, the Yankees and Braves met, an encounter 120 years in the making. Sure, they've played plenty in the past 12 decades, but it was the first time since 1901 that two teams sporting nine-game win streaks were meeting. The Yankees won, 5-1, meaning their last loss is still the Field of Dreams game.
Anyway, that little historic moment was overshadowed by a stunning finish in the nightly Freeze race at the ballpark. Watch.