https://mediumhappy.com/?p=9329
by John Walters
Make America Crate Again
Not sure how the "Milk Crate Challenge" became a thing, other than it originated on Tik Tok, but it's certainly the most viral phenom of the past week. Our favorite person above is the dude wearing a mask. Being careful about Covid but not about his neck.
Our new priority order for emergency room cases goes like this: 1) vaccinated, 2) unvaccinated, 3) milk crate challenge losers.
And then there's this…
'cuz We're Stupid And Contagious
Thirty years after appearing on the cover of Nirvana's Nevermind, Spencer Elden has filed a lawsuit against the surviving members of the band alleging child pornography. I mean, he's holding the pretty damning evidence. One baby to another said I'm not happy to have met you…
Then again, the band's directions to the model were come as you are….
Elden is seeking less than $3 million and if you read this it seems pretty apparent that Geffen records and/or Kurt Cobain's estate should simply pay up and settle…
Is this the start of a wave of album cover-related lawsuits? This would seem to be a perfect class-action lawsuit aimed square at a band even more iconic than the godfathers of grunge…
Weir Have All The Hitters Gone?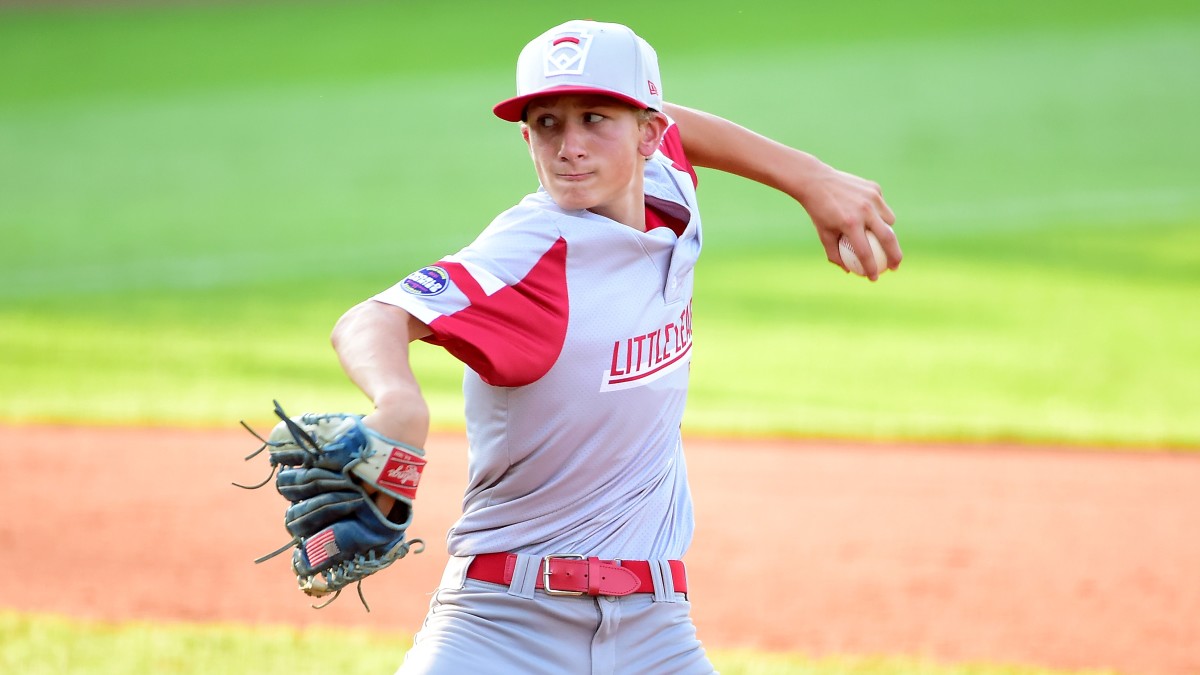 Yesterday in the Little League World Series Gavin Weir threw another no-hitter. The 12 years-old from Sioux Falls struck out 14 batters as South Dakota defeated Oregon 1-0. Weir is one of the most phenomenal kids we've seen in LLWS in a long, long time.
Here's Weir's line through the tournament thus far: two no-hitters. 43 2/3 innings pitched and he's only allowed one hit and no runs while striking out 114 batters. He's gotten 131 hitters out, and 114 of them have whiffed.
And here's the craziest thing: Sioux Falls and Weir shouldn't even be in Williamsport. They finished second in their region, but because of Covid, as you may have noticed, there are no international teams in the LLWS this August. So second-place teams from each region also advanced. Which is why Weir and Sioux Falls are here.
Unless there is a rainout, Weir will not be permitted to pitch again. Because he's maxed out his pitch count for the week. That's a LLWS rule… which might deny fans of an epic LLWS finale.
cuz We're Stupid And Contagious (Part Deux)
"Send me some studies." The f**k is wrong with people?
Up All Night
San Diego is not the furthest west baseball city in America— Seattle is. In fact, it may blow your mind to learn that America's Finest City is further east than Spokane… it is. But it sure felt like it was halfway to Hawaii last night as a baseball game between the Padres and the L.A. Dodgers went early into the morning on the East coast.
The Dodgers outlasted the Padres 5-3 in 16 innings in something less than a classic and more than a marathon. What began as a pitchers' duel between Cy Young favorite Walker Buehler an Blake Snell remained a 1-1 game to the top of the 15th… more than six innings after both had exited.
In fact, the Padres went more than nine innings before Fernando Tatis, Jr.s' two-run homer in the 15th tied it up at 3-3. It was Tatis' first hit in two games, or 8 at-bats.
The box score was not pretty: the clubs went a combined 7-51 with runners in scoring position, for about a .113 batting average in that spot. A.J. Pollock put L.A. up for good with a two-run homer in the top of the 16th. I went to bed after the 11th when the Padres loaded the bases with two outs but had to pinch-hit using a starting pitcher who was 3-for-40 as a hitter (why not just keep your ace closer in with those odds?).
The game took 5 hours, 49 minutes to play, which means it ended at 3:49 a.m. Eastern time. It's the longest extra-inning game since MLB tweaked extras by starting the inning with a baserunner on 2nd (I think I buried the lede).