https://mediumhappy.com/?p=9363
by John Walters
Catholics Vs Coon Ticks
Notre Dame 7, No. 1 Tennessee 3.
Always fun to witness the Irish light up a top-ranked, orange-clad, smack-talking team from down South. The Vols entered the weekend in Knoxville with a 56-7 record, meaning they'd won an average of eight of nine games all season. In a best-of-three set, the winner advancing to the CWS in Omaha, Notre Dame won Friday, got smoked Saturday, and then came back from a 3-0 deficit beginning in the seventh inning to send the Vols home. The Irish and Oregon State (a perennial baseball power, believe it or not) are the only non-southern or California schools to advance to the 16-team CWS, which opens play Friday.
Judgment at Capitol Hill
Even though it did not air locally until 11:45 p.m. Friday night on TCM, we stayed up late to watch the 1961 classic Judgment at Nuremberg. One reason? Few films have a superior cast, spanning three generations of Hollywood royalty: Spencer Tracy, Richard Widmark, Judy Garland, Marlene Dietrich, Montgomery Clift, Burt Lancaster and William Shatner. There's a scene where a young Shatner, at the tribunal, swears in Garland. Captain Kirk meets Dorothy. Whoa.
Before we come to the reason behind this item, two more things: 1) Werner Klemperer (i.e. Colonel Klink) plays a nasty Nazi and 2) Maximilian Schell, who would win a Best Actor Oscar here for his portrayal of a German defense counsel, simply blows the room away. In a cast of LEGENDS, this relatively obscure actor steals every scene.
Burt Lancaster, by the way. As highly regarded as he is, he was even better. He was so handsome and athletic that I think sometimes he is short-changed in terms of his performances. Five we love: 1) From Here To Eternity, 2) The Train, 3) Judgment at Nuremberg, 4) Elmer Gantry, 5) Sweet Smell of Success. And yes, there's also his later films: Atlantic City, Local Hero, Field Of Dreams.
So now we come to the video embedded above. Lancaster, one of four German judges on trial for war crimes, experiences a crisis of conscience and asks to be allowed to give a statement. Listen to him. How much do the early days of Nazi Germany sound like the late days of Donald Trump? I ask because I sincerely hope we do not slip-slide away back into that abyss. You wonder why more Americans fail to see the obvious parallels.
Khaki KKK
On Saturday 31 members of a white-supremacist group calling themselves Patriotic Front piled into a U-Haul in Boise, with designs on disrupting a gay pride event. But someone provided officers an anonymous tip, and officers were awaiting them, guns drawn, when they pulled the vehicle over. As someone on Twitter noted, "Thirty-one guys crowded into the back of a U-Haul sounds like the most Pride thing ever."
Pro tip: beware of anyone who needs to announce they're "patriotic" or "American" too often. We're all Americans here. What they're really saying is, "I'm a white American, and that's the only real American." Always amused that these same people constantly invoke "the Founders," failing to appreciate that one of the motivations to break away from England was to be free of tyranny. In short, declaring independence so no one could pigeon-hole them into what religion they needed to follow or if they must start the day with tea instead of coffee. And now, nearly 250 years later, we've got a wave of white supremacists believing they are "saving the country" from people who don't think, look or earn exactly the way they do. Ah, the irony.
Dawn Patrol
Was listening to an interview with South Carolina women's hoops coach Dawn Staley on NPR on Saturday (lots of really smart and wonderful people interviewed on NPR). So, the two-time national championship coach of the Gamecocks was asked, as a professed introvert, about all of the roles she must play: coach, motivator, mentor, therapist, psychologist, surrogate parent. And here is where Staley replied in such a way that ensures I will always respect her. I won't be able to reproduce it verbatim, but here's an attempt: "I deal with a lot of parents. And what all of these parents have in common is that they never want to see their daughters have a bad game, never want them to fail a test, never want them to go through a breakup with their boyfriend. I'm the exact opposite. I want them to experience all of that. How else do you expect them to grow if they never have to confront failure, never have to overcome a hurdle?"
Amen, Dawn. Amen.
Get Smart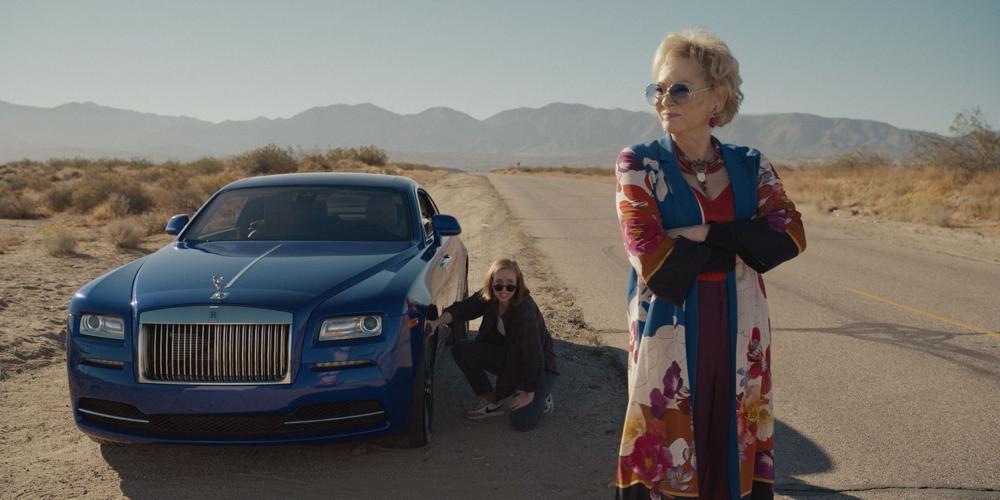 Our old, old friend (and occasional commenter) Andre may not be a fan of Emily In Paris (see recent comment), but surely he loves Hacks, no? If you haven't seen the HBO comedy that's basically a cross-generational update on The Odd Couple, it's fantastic. Jean Smart plays legendary Vegas comedienne Deborah Vance, while Hannah Einbinder (daughter of SNL original cast member Laraine Newman) is Ava, a know-it-all Gen Z type who's thrown in to work with her to touch up her act. Deborah's a little too much of a workaholic while Hannah's too woke and snotty. But along the way they find common ground.
The supporting cast/subplots take the show to a new level. Boyish agent Jimmy (Paul Downs, one of the show's creators) is our favorite, while Laurie Metcalf's brief run as "Weed" won't soon be forgotten. If I had the clip from her first scene, I'd share it with you.