https://mediumhappy.com/?p=9368
by John Walters
Deja Vu Doo
Rule No. 7. Which, as you longtime readers know, states that "at any given Major League Baseball game there is a chance you may witness something that has never before occurred in a Major League Baseball game."
It happened last night in Texas, and then some. Not only did the Houston Astros become the first team ever to perform two immaculate innings–an immaculate inning is nine pitches, all strikes, three outs— in the same game, but the two Astro pitchers, Luis Garcia and Phil Maton, faced the identical three Texas Rangers batters in so doing. Those men whose names are infamously and inextricably linked to baseball lore are Nathaniel Lowe, Ezequiel Duran and Brad Miller. Those are the Rangers' 6, 7 and 8 hitters.
Houston won 9-2 on manager Dusty Baker's 73rd birthday.
Pence-ive Response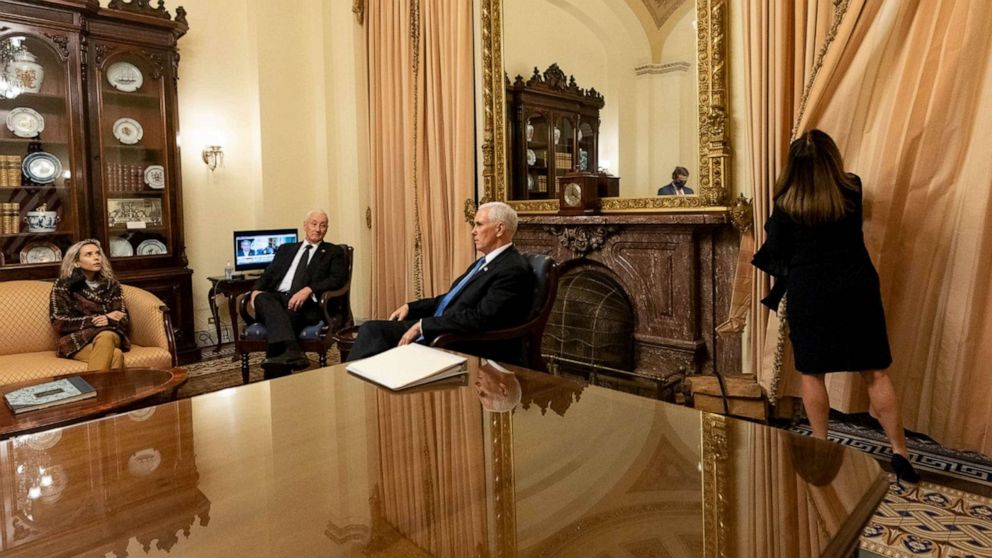 While his boss was playing the role of Dr. Heckle on the afternoon of January 6, 2021, vice president Mike Pence was clearly Mr. Hide. Here he is in his Senate office, his wife drawing the curtains closed, as the rioters stormed the Capitol. Mike Pence is certainly no hero, but if he had bent to Donald Trump's will that day he definitely would have had plenty of support from the bearded goons and ghouls who'd likely illegally parked their F-150 trucks on side streets off Dupont Circle and in the Adams Morgan district. We might be in the midst of a civil war right now (I know, I know… ha; we already are). Karen Pence pulling the curtains is the ultimate tell here, and you have to wonder what Pence's daughter it thinking. Moreover, look closely at Pence's face, as he seems deep in thought. Reminds me of the look on the face of Sir Alec Guinness in the final scene from Bridge On The River Kwai, as just before death, he utters, "My God. What have I done?"
Madness.
Jock-Strapped*
*Judges will only accept "The Pathetic" if it is deemed to be apolitical
Six months ago, when everyone's stock portfolio was bulging, The New York Times purchased The Athletic for $550 million. The company's bro-code founders, Adam Hansmann and Alex Mather, must have thought they were being punked or they were living inside a Silicon Valley episode. After all, while The Athletic is a quality product, it hadn't exactly been doing anything since its 2016 launch except losing money. Even Jim Cramer at CNBC quipped that the NYT could have landed the sports subscription website for 1/10th the price.
Today, the bill came due for the company's journalists as The Athletic laid down a "no politics" rule for staff. In the words of Chief Content Officer Paul Fichtenbaum, who used to occupy an office right across the hall from your scribe at SI, "We could stand up for our rights but we should not say we disagree with somebody's politics." Never mind that standing up for your rights will implicitly, often, be a direct refutation of someone else's politics. If you're Kyle Rittenhouse, your standing up for your right to carry a weapon into a strange town was a tacit disagreement with BLM. Of course, that type of non-committal statement from Fichtenbaum is exactly the type of banal corporate-speak that allowed him to rise to the station he now occupies.
How would The Athletic now cover Jack Del Rio? The LIV Tour? Herschel Walker's candidacy? Sports has NEVER been devoid of politics, culture or society. It has ALWAYS been a conduit for people to discuss such matters.
I don't know if this is a fatal move for The Athletic, but it's a sad day for independent journalism. Been a lot of those lately. When this purchase happened in January, I smiled. Having been through one or two of these marriages before, what I know is that the one doing the buying is going to be the one calling the shots. The idea of the entity being purchased retaining its independence is hilariously naive. I imagine Jerry Hall was a tad surprised when her husband Rupert Murdoch actually suggested they consummate the marriage. You gotta serve somebody.
Jay Walking
Yesterday Fed Chair Jay Powell announced that he was raising the prime lending rate by 75 basis points, an act that at least 10% of Americans probably actually understand. And by understand I mean that they could explain it to a total stranger and
that stranger would be able to walk away understanding what he or she was talking about. But the idea behind it all is to curb inflation, which will help hold off a recession. And so the stock market spiked higher after Powell's announcement. And overnight the European markets had sober everyone up and today the stock market is stumbling around with a terrible hangover. It's almost as if Russia invading Ukraine, China refusing to accept American vaccines, and half the country being baths crazy racist gaslit is a toxic mixture. But what do I know? I'm just an apolitical sportswriter. When I'm working.