https://mediumhappy.com/?p=9410
by John Walters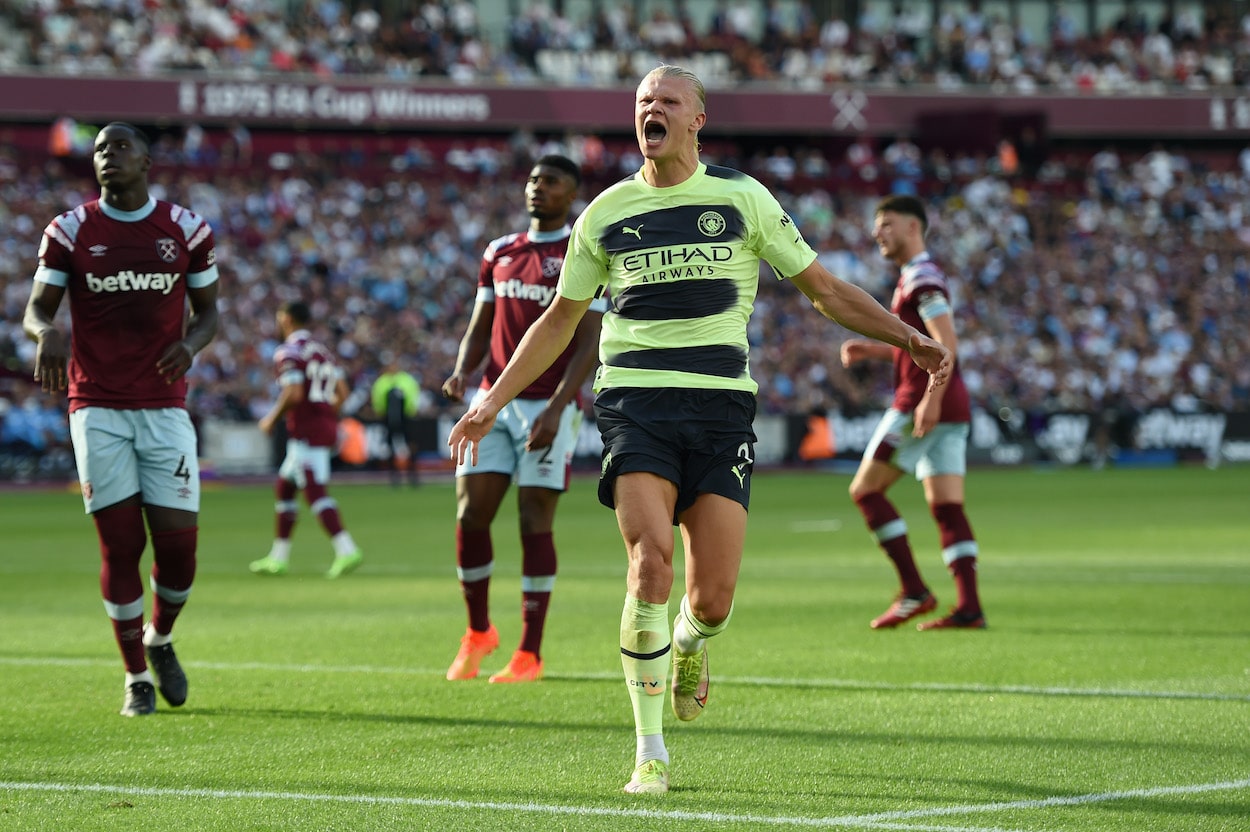 Viking Quest
Soccer's next big thing? Meet 6'5″, 21 year-old Norwegian native Erling Haaland, who on Sunday made his debut at striker for the reigning EPL champs, Man City. In Haaland's debut he scored once in the first half (on a penalty kick) and once more in the second as Man City won its season debut at West Ham, 2-0 (that's nil). To play the marquee position on the defending champs is a feather in the cap for any player, much less a 21 year-old who hails from a nation not known as a soccer power. In fact, you will not be seeing Haaland at the World Cup this November, as Norway failed to qualify.
But you'll be seeing plenty of him on NBC and Peacock the next few years. And yes, in another world he'd have grown up to be an outstanding NFL tight end, most likely.
A Night At The Garden
We thought of bringing you coverage of the CPAC convention (no, we did not; by the way, is it just me or do they stage about three of these a year?), but then this 7-minute film of the inaugural CPAC convention staged in 1939 surfaced. That's Madison Square Garden (on its former site; not the one on 33rd and 7th Ave) and this is mere months before Adolph Hitler invaded Poland. By the way, you should probably know, and we're not making this up, that a favorite mantra of these people was "America First!" You have to also wonder if this historical event—which we were completely unaware of before this weekend—inspired the famous and devilishly dark Seinfeld episode about O'Brien and Murphy, in which a white nationalist was scheduled to speak at the Paramount Theater, which abuts MSG. As we've said many times before, there's always a Seinfeld for that.
It is chilling, though, when you watch this. Rule No. 9: It's all happened before. That applies here. Everything you're seeing with the modern GOP was happening in this country 80 years ago, except it was Jews they were mostly afraid of, not Mexicans and blacks.
Baltimore's O Face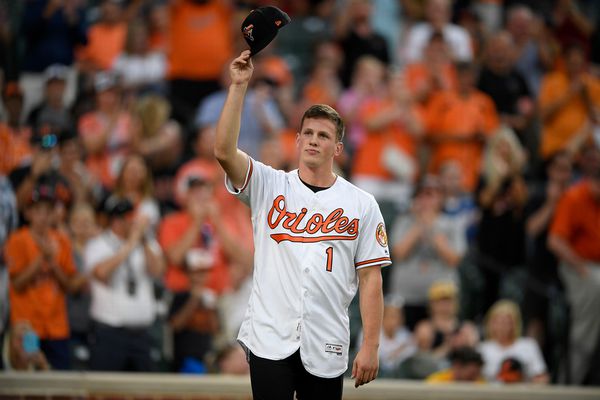 A few notes from a baseball weekend:
• The Baltimore Orioles are 21-8 since July 2nd and now only one game out of a playoff spot. The O's have been the American League East doormat for quite some time, finishing fourth or fifth in each of the past six seasons.
•The Los Angeles Angels of Anaheim (terrible, terrible name) set a Major League record by hitting seven solo home runs and losing, 8-7, at Seattle. Never happened before. Rule No. 7
• The Yankees were swept in a three-game set at St. Louis. The Bombers, who no longer have baseball's best record, are 0-7 against 1st place teams since the All-Star break and 12-18 since July 2nd.
• The Dodgers, baseball's best team, swept the Padres. Tyler Anderson and Rob Gonsolin are now both 13-1 as starters for L.A., and yet their teammate, Clay Kershaw, started the All-Star Game at Dodger Stadium last month. And a fourth pitcher, Walker Buehler, is the staff ace. Four Dodger pitchers have WHIPs at 1.03 or below. They're the team to beat.
Butt's End
Turns out there's another story from the Titanic we'd never heard of, and unlike the star-crossed tale of Jack and Rose, it's true. A somewhat lurid story from The Washington Post examines the likely romantic relationship between Archibald Butt, an aide to president William Howard Taft, and Francis Millett, a war correspondent. The pair lived in a mansion in Foggy Bottom (heh heh) and were sharing a cabin on Titanic when it struck an iceberg. Too many jokes, and we're too classy to make them. Ironically, the two had been traveling abroad with the expressed purpose of Butt delivering a message from Taft to the pope, and their relationship at the time would have been enough to cause quite a furor with the Vatican.
Nature Is Wild
We might have seen this before, but if we did, we'd forgotten about it. If you ever spot an armadillo in Amarillo, please take a photo and send it to MH HQ.