https://mediumhappy.com/?p=9442
by John Walters
I'm so happy to announce that I've been hired as pickleball beat writer at The Athletic and it's the culmination of all my hopes and dreams and here is my Instagram Stories showing the moment I found out and here is my tweet showing me at the pickleball venue press box three hours before the first game and here is my 2,000-word navel-gazer on how I climbed from the depths of a private high school education to overcome insurmountable odds to become a sports writer and, sure, I could be using this time to actually report or investigate stuff but it's the Attention Age and it's all about ME after all and….
We should probably be more charitable (that'll be our epitaph). We get it: you're excited about your gig. Please remember, though, that YOU are not the story. The people/team you cover are. For example…
We will not name the writer (and he does not work for The Athletic), but this particular scribe posted a tweet of his perch from a football stadium this past Saturday, multiple hours before kickoff (congratulations! You were… on time), then filed a story about a key player on the team he covers who came over during the offseason via the transfer portal. We read the story and then re-read it to make certain that we had this correct and guess what? There is no mention of this player's previous school, i.e., from which he transferred. Kind of an important element to the story, no? It's not just a journalist fail here, but doesn't this writer have an editor (or a "content producer")? In related news, ASU's Cronkite School of Journalism just announced that this year's honoree for the "Walter Cronkite Award for Excellence in Journalism is going to…. (checks notes)… Gayle King!
By the way, last year's winner of this prestigious award was… Al Roker. The award is really about "Who's a Big Enough Name To Draw Enough Folks to a $TK,000-a-table Luncheon" the proceeds of which will benefit ASU/Cronkite. Mr. Roker even made a joke about this very fact during his acceptance speech last March (about how he was chosen because they knew he'd be able to afford to buy out a table himself).
True story: one of my grad students attended the luncheon, waited in line to meet Al Roker, and then said to him, "I have no idea who you are but they're going to be having one of these for me some day." Wow.
Before we depart from this "Great Moments In Journalism" theme, here's a tweet from ESPN's Matt Barrie, which is a little disappointing because Matt does an excellent job at ESPN and, as we've noted here before, is actually a very good play-by-play man, even though he only moonlights at that gig. Matt's an ASU/Cronkite alum and Herm Edwards is an ESPN alum (who will likely soon be returning after being fired on Sunday):
This is a tweet Matt is probably already sorry that he sent. Yes, everyone likes Herm and why wouldn't you? But the task was not "unrealistic" and besides, he was well compensated for it and no one forced him to accept it. Matt's job here is to take off his Sparky the Sun Devil mask and report that a Power 5 school fired its football coach after an embarrassing home loss to a directional Michigan Group of 5 program, the nadir of a tenure that never got off the ground. Of course Matt is allowed to feel bad that it did not work out for Edwards in Tempe, but to attack ASU fans for simply wanting a better product seems a little less than objective. "Turn on their own?" Does he mean himself? Weird.
The Most Interesting Man In College Football
What a fascinating odyssey it has been for Appalachian State quarterback Chase Brice, who capped a sublime Saturday in Boone, N.C., that opened with a College GameDay visit by tossing a 50-plus yard game-winning Hail Mary pass versus Troy and then helping students down from the stands onto the football field.
Let's review a couple of career highlights of Brice, a 6'3″ redshirt senior from Grayson, Ga., who is now in his SIXTH year of college football:
• 2018: After freshman wunderkind Trevor Lawrence is injured in the first half of his first start for Clemson—previous starter Kelly Bryant had left the program earlier in the week after losing his job to Lawrence— Brice is tapped to rescue the Tigers' season. Brice is a redshirt frosh with no previous experience and Clemson trails Syracuse by 10 at home in the fourth quarter. Brice will be remembered for completing a 4th-and-6 pass that, had it fallen incomplete, would have meant a loss for Clemson and likely a missed berth in the college football playoff. Clemson goes on to finish 15-0, with Lawrence back under center, and winning the national championship.
• In 2020, while pursuing a master's degree at Duke, Brice completes 20 of 25 passes in a 48-0 loss to Miami that was played in front of no spectators due to Covid. Brice started 11 games for the Blue Devils in 2020, almost all of them played in front of zero fans due to Covid. He completed at least 20 passes in six of those games as the Blue Devils finished 2-9, but he did play in front of sparse crowds at Notre Dame and at Florida State.
• In 2021 joins App. State and is named Sun Belt Conference Newcomer of the Year while throwing for a school-record single-seasons passing yardage mark of 3,337 yards. Starts all 14 games for the Mountaineers.
° Earlier this month threw a school-record six touchdown passes and led App State to 40 fourth-quarter points in the wild 63-61 loss at home to North Carolina. The wildest game of the season and it'll be hard for any game to top it.
• For those of us who thought App. State might suffer a hangover after that defeat to UNC, we were wrong. Brice led the Moutaineers into College Station and pulled off the convincing upset against No. 8 Texas A&M. If you're scoring at home, that's the second time Brice has visited Kyle Field (previously the week before his playing debut with Clemson in 2018, also a win).
• Tops that top-10 upset with a Hail Mary heave to beat Troy on the very day that College GameDay makes its inaugural visit to Boone. Chase Brice has wrung out every last drop of his college experience, and fas in Boon have already had more thrills in two home games this season than most schools' fans receive in a decade. Then, as you can see above, he actually helps fellow students make their way safely from the stands to the field.
College Football's Most Interesting Man, three weeks in.
******
"Do your fuckin' job!"
— Notre Dame offensive coordinator Tommy Rees to quarterback Drew Pyne after a series in which the Irish's next-man-up QB ditched a gimme five-yard pass to TE Michael Mayer into the turf. Kudos to NBC for airing this moment of unabashed candor from inside Notre Dame Stadium, where the Go ND propaganda often runs thick.
We have a few questions for the NBC troops, since you brought it up: 1) Why didn't anyone question why the Irish, with the ball at midfield and :04 on the clock before halftime, chose to punt rather than have Pyne heave a Hail Mary (she's the school's namesake, for Lord's sake!) toward the north end zone? Were they trying to protect Pyne's QBR? Did they know that Pyne cannot heave it that far? Or was this simply a failure of imagination? 2) Why aren't NBC's new boothers, Jac Collinsworth and Jason Garrett, discussing why Pyne is Notre Dame's best option at quarterback (or why he isn't)? And we don't mean among ND's stable of QBs currently, but why were the Irish not able to secure a better backup via the transfer portal?
Okay, sure, Buchner is a sophomore, so any quarterback coming to South Bend would be aware that he may never supplant Buchner, but still, you're always one play away from being the starter (as this season has demonstrated) at a big-time national brand school that plays 11 nationally televised games a year that always garner spectacular ratings. You're telling us the Irish coaching staff couldn't persuade a better QB to come to South Bend? Moreover, you know it's not going to be discussed (even if they show Drew Pyne's dad), but there may be something to the fact that George Pyne is a very successful sports media executive operating out of Fairfield County, Conn., which is also home to… NBC Sports.
The Pyne pedigree is something. Three generations of Pyne men played in the NFL, dating all the way back to the Providence Steamrollers of 1931. George is on the board of the National Football Foundation and the National Catholic Charities for the Archdiocese of New York. Great, that should earn his son a spot on campus and even a preferred walk-on slot on the team. And, to be fair, Drew Pyne has not been abysmal. It's just that when you watch that Guinness ad in which NFL legend Joe Montana states that as a freshman at Notre Dame he worked himself down to seventh string, that should particularly sting to Notre Dame fans watching as they wonder what strings two through five on that team must have looked like and then compared it to who the Irish are currently sending onto the field. Next Saturday in Chapel Hill, Pyne will go up against Tar Heel redshirt frosh Drake Maye, who tossed nine TDs in his first two starts.
Drew Pyne was thrust into a role that, frankly, is above his pay grade considering the school he attends (this is not an Ian Book situation). He'd probably be a fairly decent Ivy League quarterback (his dad was a star player at Brown). But it's on Notre Dame's coaching staff that this is their Buchner backup.
By the way, quite a few legacy names on Notre Dame's current roster: You've got a younger Eifert (bro of Tyler), a younger Hinish (bro of Kurt), a younger Ratigan (son of former player and team doc), a younger Powlus, a younger Salerno (his big bro's still on roster), and even a younger Polian (son of former special teams coach). And I guess we'd have to add Jac Collinsworth to that mix. Now we don't know how many of these players will pan out or are simply there to fluff up the team GPA and/or as legacy favors, but man, that's a higher quotient for a team that is short on talent, no?
A couple of notes on Jac C.: as the swiftest-promoted legacy this side of Charlie Ebersol, he generally has done a solid job his first two broadcasts. Let's be clear: he'd never have this gig minus his last name, but he's been… fine. A couple of slip-ups we noticed besides the Hail Mary omission before halftime: 1) after a late Notre Dame punt rolled into the end zone, Jac noted that Cal would have the ball on its 25 (no, that's just for kickoffs… it's still the 20). 2) With the Irish bleeding clock late and facing a 3rd-and-8, Jac asked Garrett if you'd let Pyne throw here. I nearly choked on my Fresca. The fact that Garrett did not reply with a demonstrative, "NO!" was also disappointing.
And here is a look at Saturday's officiating crew…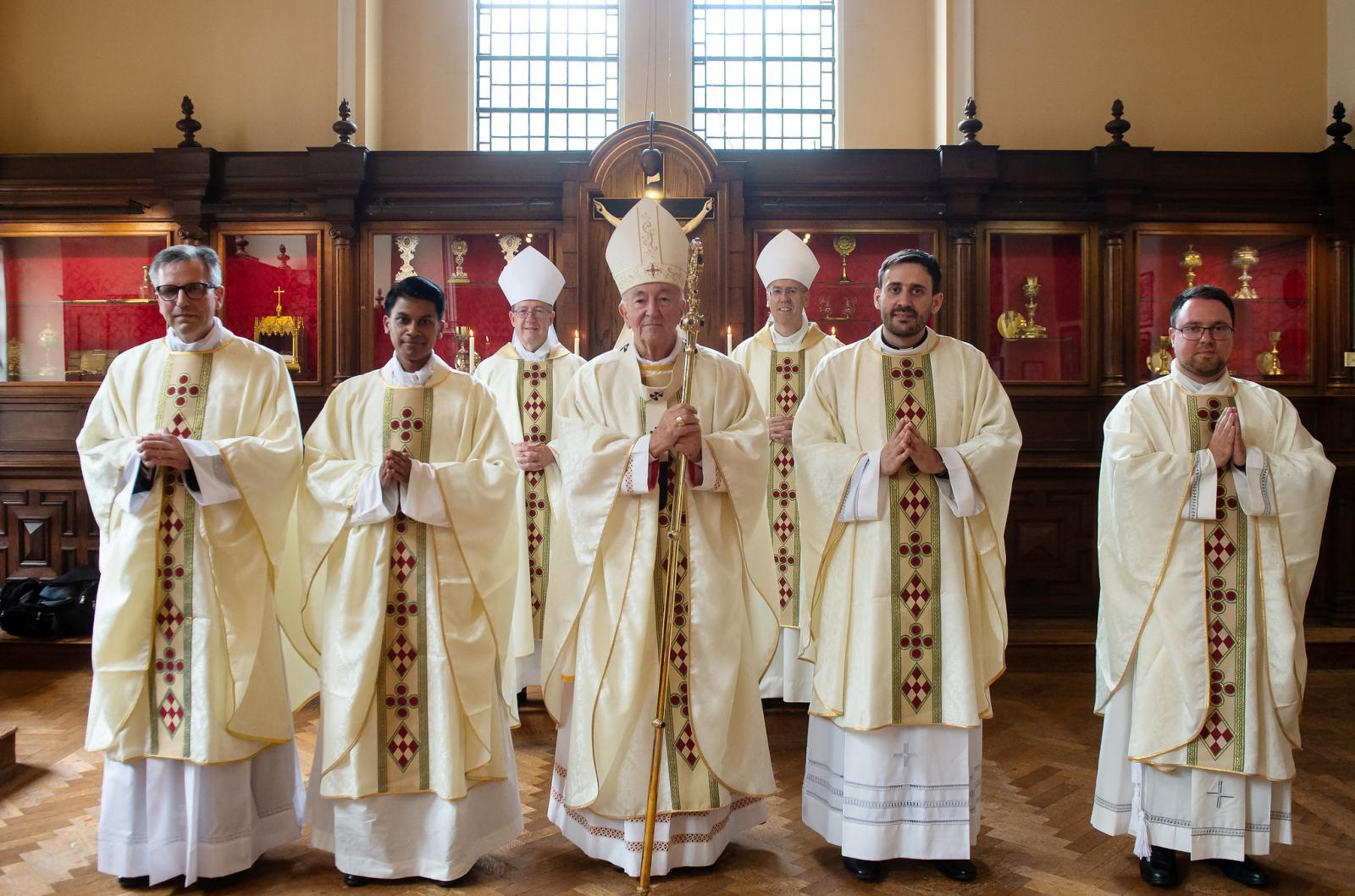 (Thank you, ARB; file this under "Jokes That Never Would've Run at The Athletic")
Finally, that Cal Hail Mary pass should've worked. But I guess when you attempt a Hail Mary in the shadow of Hail Mary atop the dome against Her team, things may not fall your way.
College GameDay: The Bro Show II
Everyone's entitled to their own preferred tailgate beverage: maybe you prefer a Bloody Mary or a craft beer. Maybe you're a sicko and imbibe white zin. I'm not here to judge. But I've found myself not watching the Fox pre-game show because it's too much three former college football bros living in a bubble (and reliving their glory days). I used to prefer College GameDay because of nonpareil host Rece Davis and a smattering of ages and viewpoints. The perfect number of panelists was three with Des, Herbie and the Coach, Lee Corso. It was like the Mod Squad if you subbed in an octogenarian for Peggy Lipton.
But now as Corso, understandably, cannot handle the rigors of a three-plus hour show (I'm a viewer and I can't), ESPN has put both David Pollack AND Pat McAfee on the panel and it's just another Bro Show.
First, less is more. Second, too many homogenous opinions. Third, it may just be us, but you can almost feel Desmond bristling at this new set-up (Hey, guys, remember I'm the only Heisman winner and/or Super Bowl MVP on this panel). Frankly, we don't blame him.
We would suggest that Rece, who's the single-most valuable talent ESPN's college football universe has, is also aware of and not all that thrilled with the new set-up. On Saturday the show landed South Carolina coach Shane Beamer (a real Cock Commander) as he walked he field of Williams-Brice Stadium during pre-game warmups. McAfee noted that the last time that he and Beamer had seen one another was "on a private island when the power went out." After the interview concluded, Davis quipped, ""Really sorry to hear about the first-world problems you guys are having on private islands."
Yes. Exactly. Thank you, Rece. It truly is incredible how grounded Rece Davis remains. He may wonder if fans/viewers appreciate it. We do.
The B.S. Wonders…
If College GameDay cannot provide an insightful, objective view of college football in its three-hour window any more (and it doesn't), does it really need to bleed over 10 minutes into its fourth hour just for its picks section? You'll notice that games on Fox kick off promptly at noon Eastern time while those on Disney's ESPN/ABC kicked off this weekend closer to 12:12. Delay of game on Norby… Is there so little imagination on Madison Avenue that, with more than 10,000 college football players to choose from, both Dr. Pepper and Nissan make Heisman Trophy winner Bryce Young the player face of their campaigns? Young is a fabulous player, even a worthy Heisman winner as a sophomore, but where is the creativity? You've still got Smoke Monday (Auburn) out there, and Bumper Pool (Arkansas), and there must be some way to connect transferring your car insurance allegiance to a Jordan Addison or a Will Levis? I mean, can't Stetson Bennett represent what happens to a product that is underappreciated but outperforms?… What exactly happened to Gus Johnson to cause him to miss the rest of the OU-Nebraska game, and wouldn't it have been cool if Jenny Taft could have landed an exclusive one-on-one with Gus to find out?…
At the risk of piling on College GameDay (props for visiting the correct Boone after all, by the way), why head to Knoxville when you've got 3-0 USC at 3-0 Oregon State and, for the hoop heads, 3-0 Duke at 3-0 Kansas? So maybe the lyrics should read "We're comin'/ To your ci-tay/If it's east of/The Mississi-pay!"… Why did UCLA kick off in Pasadena at 11 a.m. local time? And why did South Alabama fake a 37-yard field goal when it would have iced the game with it (or if you're going to go for it, why was THIS your play?). The Bruins would seconds later kick the game-winning FG to steal a win and stave off an embarrassing home loss?
… Who's the wiseacre at Arkansas who scheduled Family Day to coincide with the return of Bobby Petrino (coaching SE Missouri State)? Good humor there… Don't you love when a defensive back makes the "Incomplete" signal with his arms after a broken-up pass play only to discover there's a yellow flag on the ground near him? The look of utter shock on his face EVERY single time is what seals it for us.
Hangin' With Chad
We don't know if we've ever been more wrong about anyone or anything than we were when we thought that Eli Manning was a goob. I mean, you saw him, especially as a young NY Giant, and he just looked like a …goober. But then the "Football On Your Phone" ad with big brother Peyton played and we thought, Maybe we were wrong about Eli. And there were those two Super Bowl wins, which overshadow all the career interceptions and lost seasons with the G-Men. And the Manning Cast. And now this, which has Ted Lasso-esque potential.
We were wrong, Eli. Long may you reign.
****
We don' have the quote verbatim, and the TV was on mute at the time, but Fox ran USC wideout Jordan Addison's hilarious quote on screen in which he said, in effect, "When you're younger and you're the fastest, , you get all the girls." We wish we could have heard the commentator quips regarding that. Also, because we had it on mute, maybe you can tell us: Did anyone address the fact that Kedon Slovis exited USC for Pitt last February, because he knew Lincoln Riley had his own QB and partially because the Panthers had arguably the nation's top receiver, Addison, only to see Addison depart Pitt three months later to play for… USC??? There's got to be a story there. Maybe someone has already reported it.
And if you watched Addison's performance versus Fresno State, he looks like an early Biletnikoff Award favorite?
About USC… we imagine a plethora of traditionalists are rooting against Lincoln Riley's formula for success (the LeBron superteam model), but it sure looked potent on Saturday night with first-year transfers at WR, featured running back and QB. College football is beginning to look a lot like hoops, and while that may work for the renegade coaches, we don't think it will be a healthy development for the sport in general. Stay tuned.
As always, if you'd like to contribute via PayPal, it's trumansparks88@gmail.com. If not, that's cool. Thank you to those who have. We see you.