https://mediumhappy.com/?p=9511
by John Walters
From Pele To Melee*
*The judges owe that hed to SportsBrain, who suggested it unsolicited yesterday. For those not in the know, SportsBrain is a former ASU student of mine.
Really, Brazil? Your national hero has only been dead 10 days and you've already fallen apart? Where did you conjure such a reckless idea of storming the national capitol (don't answer that)?
We have questions: Why does Brazil's capitol area look like some early 1970s director's idea of a futuristic city? Couldn't everyone just have waited until Carnevale? Is it more than just coincidental that former heads of democratic states who pushed for an authoritarian government (after losing the election) end up in Florida (that's where Jair Bolsonaro is)? And how does Gisele figure into all of this?
Rodgers, Out—And Over?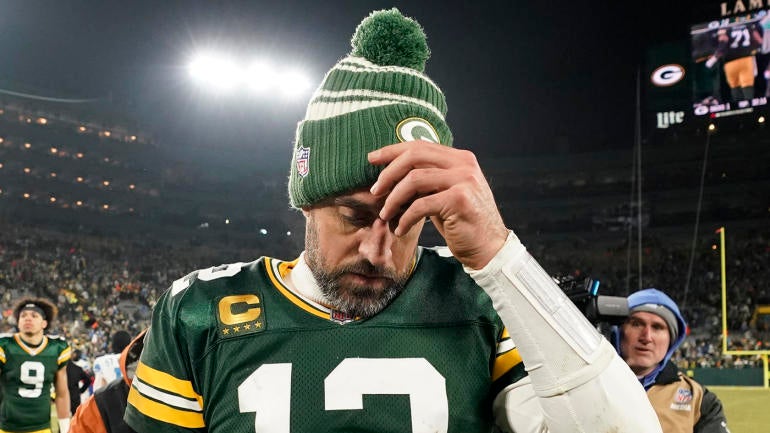 The Green Bay Packers were eliminated from the NFL postseason at Lambeau Field for the second January in a row, except this time it happened in Week 17. The Detroit Lions, who less than an hour before kickoff learned that their playoff hopes were dashed (when Seattle won in overtime), nevertheless played with spirit and fire. You might even argue that Detroit, with nothing left to lose, played with a healthy dose of reckless abandon.
The Lions won 20-16 and you might say that more than a couple fourth-quarter plays were harbingers for Green Bay's demise: 1) Amon-Ra St. Brown's third-down leg catch, which kept the game-sealing drive alive, 2) Before that, Green Bay's Quay Walker being bounced for shoving a Lions' medical personnel staffer (of all the weeks to know better than to do that…) 3) Detroit going for it on 4th-and-1 when a field goal would've made it 23-16 but given Green Bay the ball back, 4) Detroit declining Green Bay's intentional offsides, which was done so that Green Bay wouldn't have to waste another play in what would be an inevitable Lions first down 5) Detroit's gutsy third-down modified hook-and-lateral play, complete with Penei Sewell destruction of a Packer d-back downfield.
What does it all mean? That may have been Aaron Rodgers' final NFL game (if so, his last pass was n interception). He turned 39 in December. Or, maybe he'll take a clue from Brady and head south to play in his forties. After all, everywhere is south of Green Bay.
We hear the Las Vegas Raiders need a quarterback. So do the Texans. And Denver, who may install Jim Harbaugh as coach. Stay tuned to your State Farm ads for updates.
Also, Dan Campbell is in danger of turning Detroit into a relevant franchise. You have to be impressed with some of its young talent (Aiden Hutchinson, Sewell) and also with the fire with which the Lions play.
Tom And Tom Again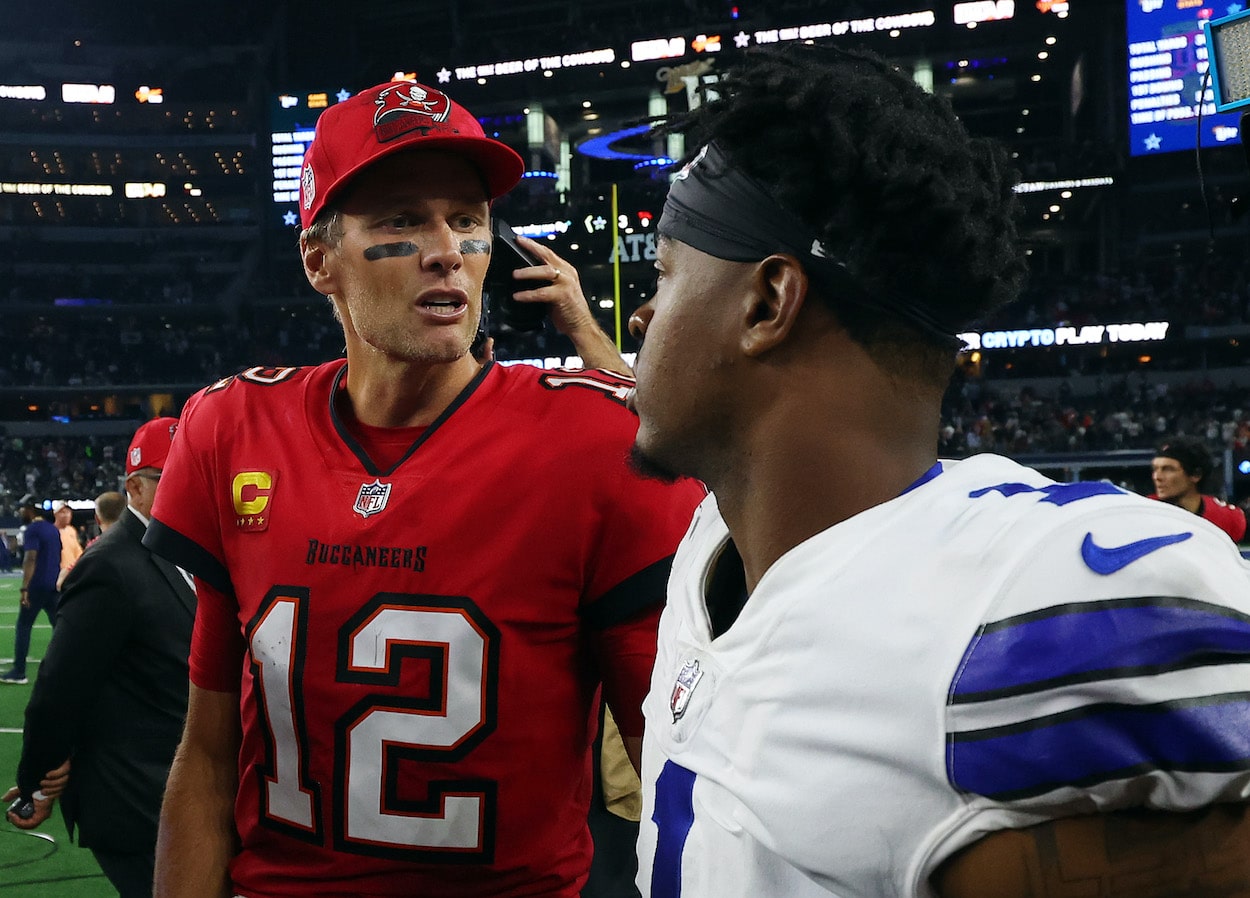 By far the most intriguing of next weekend's six wildcard matchups will not occur until Monday night: the Dallas Cowboys at the Tampa Bay Buccaneers. Here's your index card of cheat-sheet knowledge:
Tom Brady is 7-0 lifetime versus the Dallas Cowboys
The Cowboys are 0-8 in road playoff games since 1992, when Brady was in high school
Brady has been to the AFC championship game 14 times, more than any single quarterback. The Cowboys have been to the NFC championship game 14 times, more than any NFC team. However, Brady and the Cowboys have never met in the postseason
And Dallas has not been to a conference championship game since Brady was a freshman at Michigan(Basically, the Cowboys owned the NFL before Brady arrived and he has owned it since)
Both teams opened the season, on a Thursday night, against one another in the same venue: Tampa Bay won 19-3. It was one of only two wins the Bucs had this season versus playoff-bound teams.
This is Brady's first regular season with a losing record (8-9) since his rookie year of 2000 when he only attempted three passes, completing one.
Stock Bits
Not for nothing, but have stocks hit bottom? Take a look at three popular-then suddenly unpopular stocks of recent vintage:

A) META (the artist formerly known as Facebook): $88/share on Nov. 4, $131 this morning. That's a 55% leap.
B) RIOT (crypto block chain company that may or may not be ethically compromised): $3.25 on Dec. 28, $4.91 this morning. That's a 51% jump.
We're not advising anything. Just pointing stuff out.
Dollar Quiz
True/False: Madagascar is larger than Spain.
What number did Dick Butkus wear for the Chicago Bears?
Ethiopia and Malaysia: both Northern Hemisphere, both Southern Hemisphere, or one of each?
Name two TV shows that deployed a 3-by-3 box setup.
Two men whose faces are on U.S. currency were involved in and shot in duels. Name them.