https://mediumhappy.com/?p=9519
by John Walters
Savage Joke
Last night's Golden Globes was all over the place, but this joke from host Jerrod Carmichael was as bold as anything former host extraordinaire Ricky Gervais ever attempted. I'll admit I headed directly to the Google Machine to find out who Shelly Miscavige is/was. Wikipedia tells us that Miscavige, 61, "is a member of the Church of Scientology, married to Scientology leader David Miscavige. She was last seen in public in August 2007."
That's quite a while to be a recluse, eh?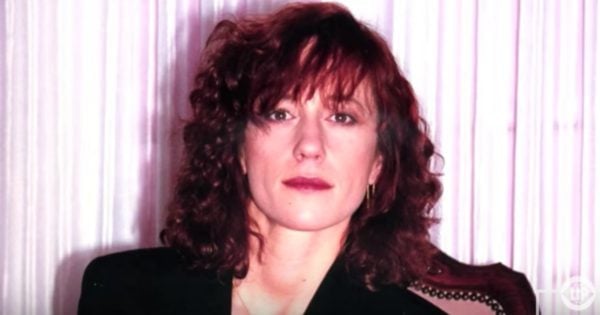 LA police have said that they've met with Miscavige and that she is alive while others close to the situation say that she is being held against her will.
Miscavige's mom, Flo Barnett, was a long-time Scientologist who resigned and absconded with "confidential upper-level materials." She was found dead in 1985, at age 52, from a gunshot wound to the head. Her body also had three rifle shots to the chest, but her death was ruled a homicide. Sounds as if it would make a good movie.
Teaser
Have you ever heard of the Sultana? No? I had not either before yesterday. If you know what I'm talking about, good for you. If not, we'll have more info after the next item.
Suns Of Anarchy
More proof that the NBA regular season is jabberwocky this season. The Golden State Warriors, defending NBA champions, were at home and at full strength last night (albeit Steph Curry needed to shake off rust after an 11-game absence). They were tied for the best home record (17-3) in the NBA.
The Phoenix Suns had lost six straight and had only one of its top seven players from last season, Mikal Bridges, suited up. I
In the third quarter, the Suns led the Dubs by 27 points. Phoenix survived a shaky fourth quarter to win 125-113. The Suns won for only the second time in 11 games. The Dubs, oddly enough, lost their third in a row at home, all to teams with sub-.500 records at the time: Detroit, Orlando and Phoenix. And now the Dubs are sub-.500 (20-21)
The Sultana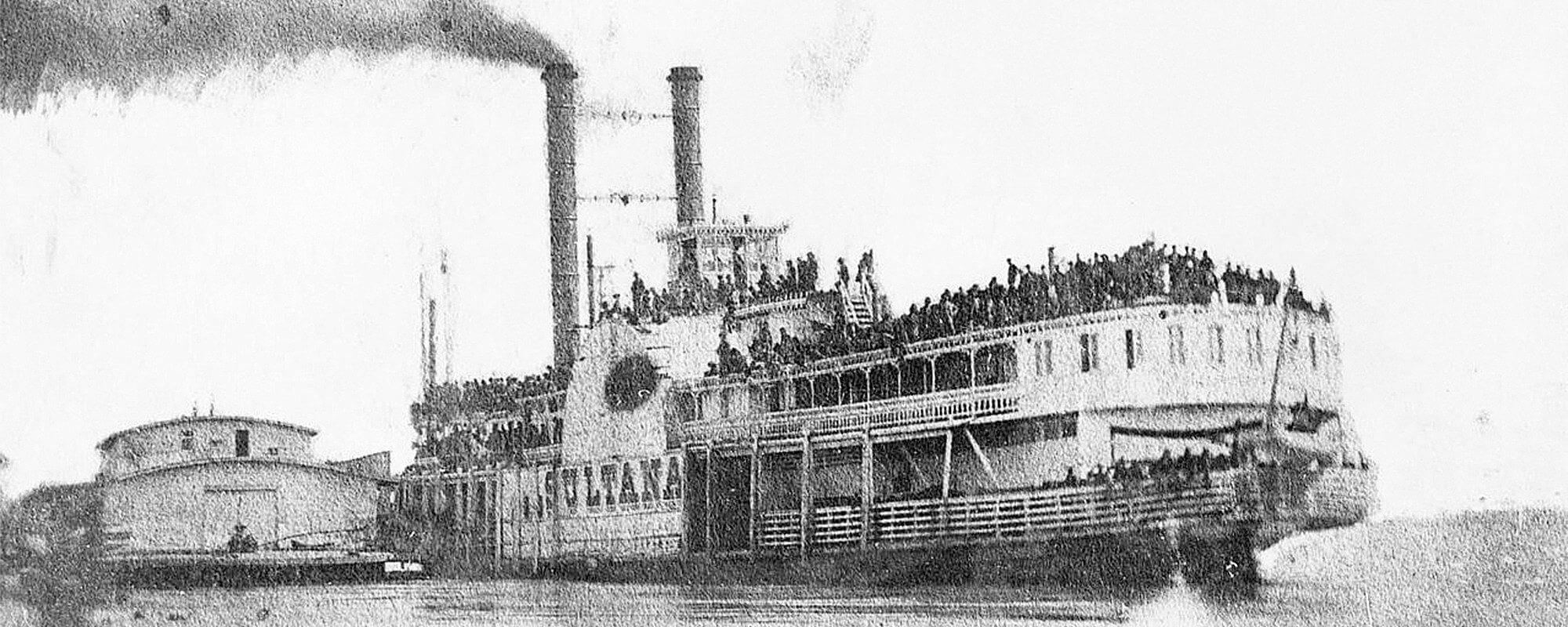 I was researching the Dollar Quiz yesterday and came across "the worst maritime disaster in U.S. history" and realized I'd never heard of it before. On April 27, 1865, the Sultana, a commercial riverboat, sunk on the Mississippi River, leading to the deaths of 1,169 people.
Here's the backstory. More than 1,900 of the ship's 2,130 passengers were Union soldiers who'd been prisoners of war during the Civil War, which had ended only earlier that month, and were homeward bound on the vessel headed upriver. The ship was only built to accommodate 376 passengers.
Around 4 a.m. on that April morning, seven miles upstream of Memphis, one of the ship's four boilers exploded. Two other boilers exploded in rapid succession. What makes all of this creepy is that only one day earlier assassin John Wilkes Booth had finally been tracked down and killed and that was dominating the news (A&E broke into its coverage of "Duck Dynasty" to report the news). Anyway, the conspiracy theorists have long claimed the boat was sabotage, that this was payback, but official accounts discredit this (they always do, though, don't they?).
More of an issue at the time was how come the boat was allowed to be filled so beyond capacity.
Anyway, we'd never heard of the boat or this event. If one of us makes it to Jeopardy! and this is the Final Jeopardy! clue, you're welcome.
Greta Van Fleet
Came across an Instagram vid of Robert Plant singing the praises of a young rock band from Michigan, whom he bemusedly accuses of stealing their sound from the first Led Zeppelin album. Plant doesn't seem bothered by that at all, and why should he be? Led Zep were pretty much the greatest plagiarists in rock history (after the Stones, perhaps?).
Anyway, the band is Greta Van Fleet, and they've been around since 2017 but I'm old and I'd never paid any attention. What you'll love is that they're from Frankenmuth, Michigan (just outside of Saginaw) and that three of the four band members are brothers (two are twins), the Kiszka brothers. Only the drummer is not related.
Above, their breakout hit, "Highway Tune."
Rock and roll retains a faint pulse.
Dollar Quiz
Yesterday's answers: 1. Rearview mirror 2. Vermont 3. Pythagorean Theorem 4. Cy Young 5. Chris Evert
The Isle of Skye (above) is in what country?
What is remarkable about the 1869 Cincinnati Red Stockings, baseball's first all-professional team?
Who is the most prolific passer (career yardage) in NFL history to have played before Bill Walsh became a head coach?
One of these three planets was named after a Greek god. Which one: Mercury, Venus, Mars, Neptune, Uranus?
True-False: there is a 600-plus yard hole on the PGA Tour.