https://mediumhappy.com/?p=9604
by John Walters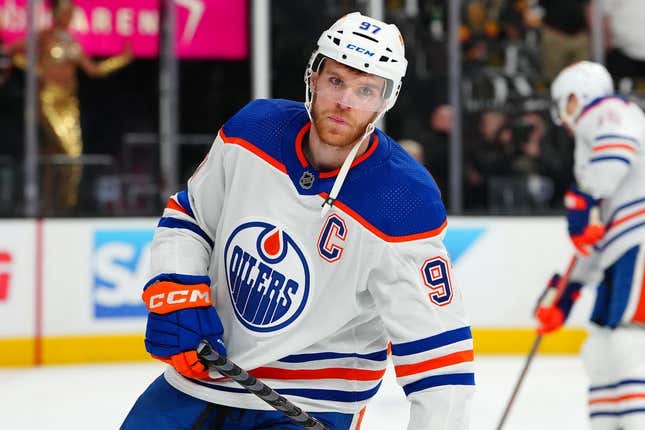 Woe, Canada
The Edmonton Oilers lost Game 6 last night to the Las Vegas Golden Knights, 5-2. LVGK now advances to the Western Conference finals for the fourth time in the six-year history of the franchise. Edmonton, is the last Canadian club to bow out of this spring's Stanley Cup chase, ensures that no Canadian franchise will hoist the Cup for what is now the 30th consecutive season.
Eh?
The Montreal Canadiens lifted the Cup in 1993. Since then, not one single franchise north of the border has won the championship in the sport Canada invented. To see how nutty this is, consider that in the 30 years before 1993 (1963-1992), four different Canadian franchises—Montreal, Edmonton, Calgary and even Toronto—had won 20 Stanley Cups between them.
Factor in that this season's Edmonton squad had Connor McDavid, who led the NHL in Goals (64) and Assists (89) and compiled the most Points (153) in a single season since Mario Lemieux in 1996, and the Oilers' (and Canada's) flameout so early is even more confounding.
Doyle Brunson Folds
Yesterday Doyle Brunson, the man who basically invented Texas Hold 'Em, passed at the age of 89. A two-time Main Event champion at the WSOP, Brunson literally wrote the book, Super/System, on strategic (Is there any other kind?) poker.
Brunson was the undisputed Babe Ruth of poker. Phil Hellmuth may have gone on to win more WSOP bracelets (16 to Doyle's 10), but no pro who's ever bluffed his way to the pot holding 3-5 unsuited would ever claim anything other than that Brunson loomed largest in the game's/sport's history.
Brunson, born and bred in Texas, was also a fantastic athlete. An All-State basketball player, he also ran a 4:43 mile in the state meet before a knee injury put him behind a felt table. If you want to read an absolutely enthralling book about poker, Brunson, and the WSOP, we could not highly enough recommend Positively Fifth Street by James McManus.
Seinfeld Sagacity
I'd never seen this clip before. Part of the reason I love it is that because no matter how famous and wealthy Jerry Seinfeld has become, he's still just a guy from Queens who'd love to do nothing more than his set at The Comic Strip or Stand Up NY.
Seinfeld and I were "neighbors" on the Upper West Side for many years. He lived in a penthouse on W. 81st and CPW (just a few doors down from his fictitious residence on the eponymous show) and I lived on W. 79th and Riverside (hunting grounds for The Lopper). One day I had just finished a run in Central Park and I spotted Jerry in his natural habitat: walking aimlessly on W. 81st, the museum side of the street, with fellow comic and good friend George Wallace. It warmed my heart. Two comics likely cracking wise about all that they were observing. As you probably know, this was the genesis of Seinfeld the TV show.
The Joker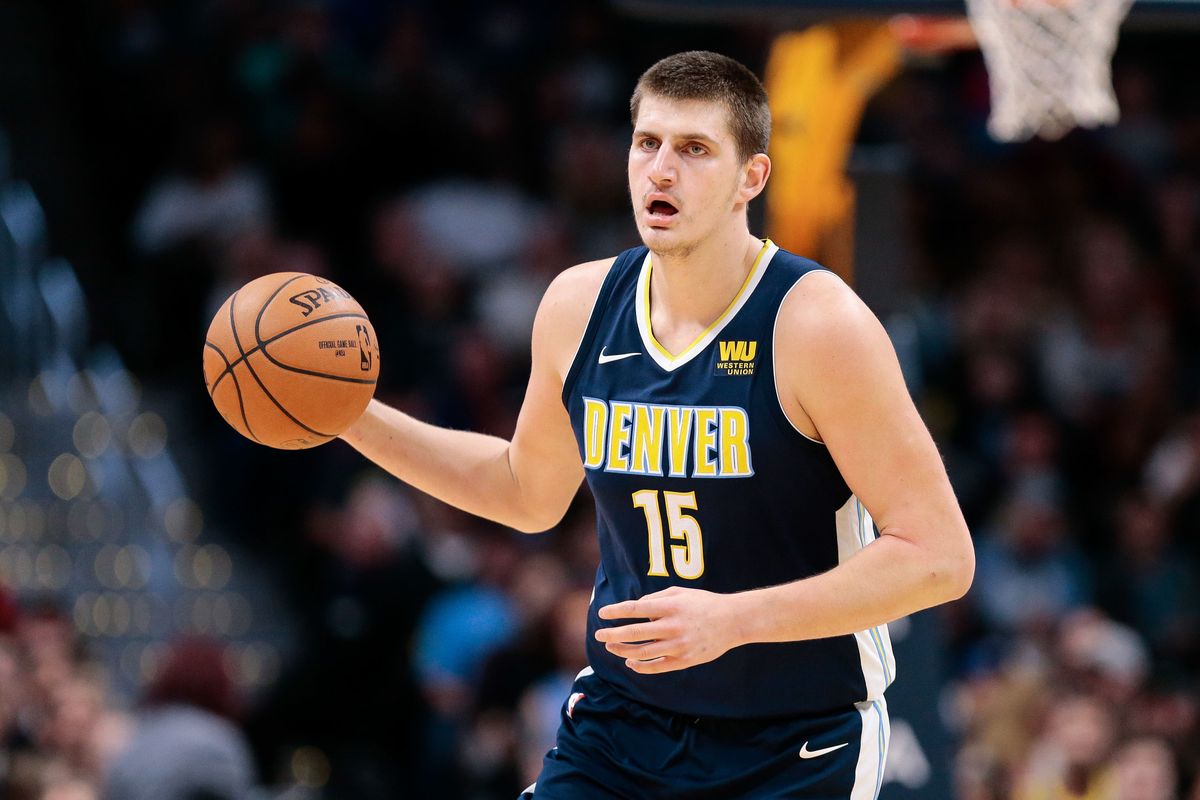 Iconic Batman villain.
Title of a Steve Miller Band song.
NBA superstar.
Nikola Jokic has already won two NBA MVPs and deserved a third this season, but as the Denver Nuggets have not previously advanced this far in the postseason during his career, the seven-foot Serbian is still somewhat under the radar.
No longer. With a seven-game series versus the LeBron Lakers beginning tomorrow, the NBA's two most talented players (okay, two of the three…sorry, Steph) will garner millions upon millions of viewers. Be awed by the sheer size of Jokic—so wide without being heavy— but be wowed by his unbelievably soft shooting touch, his footwork, and his superior passing skill.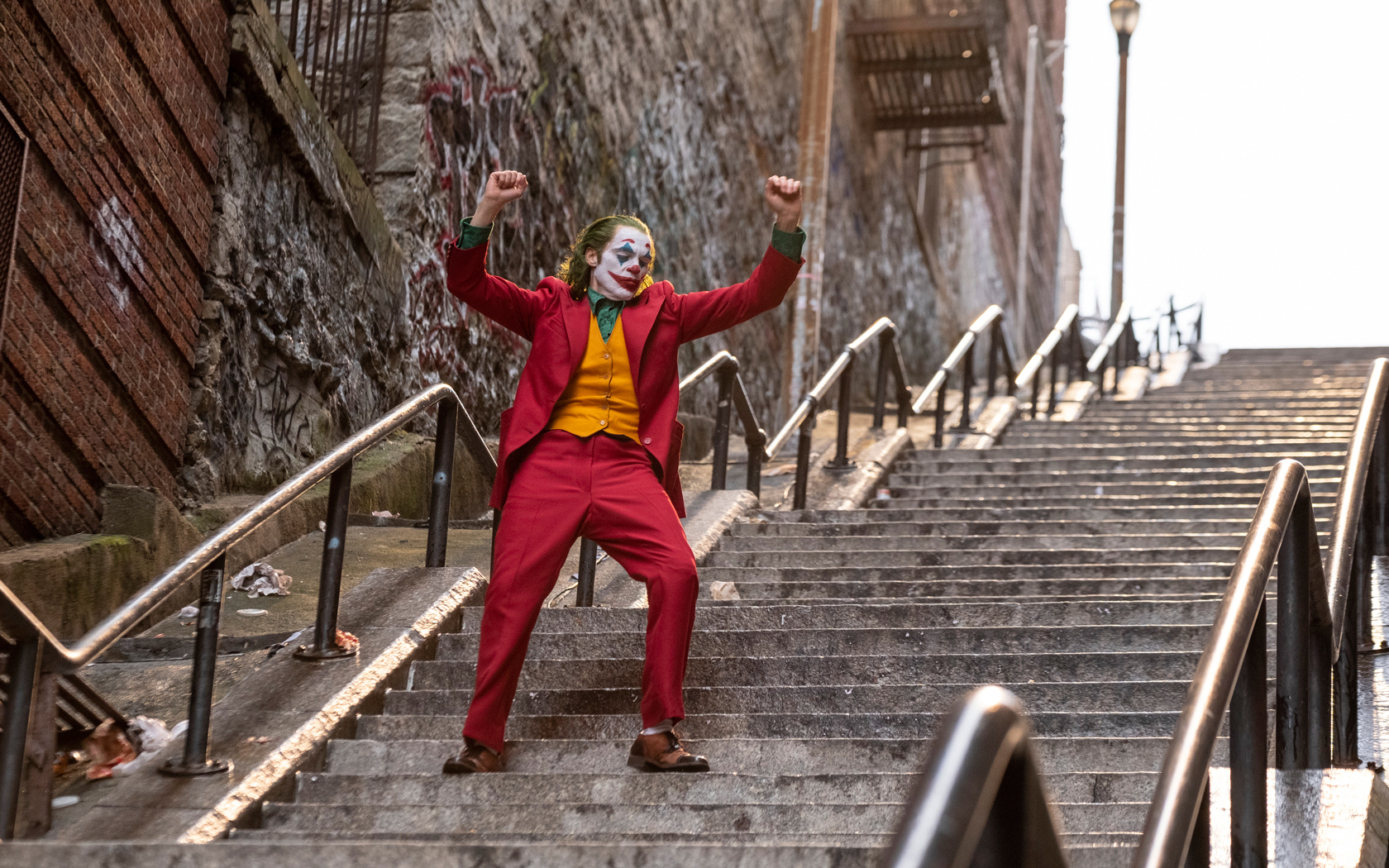 Jokic has 11 triple doubles in the postseason over his career. Wilt Chamberlain had nine. In the last three seasons The Joker has averaged roughly 26 points, 12 rebounds and 8.5 assists per game. And in one of those seasons, he missed not a single game.
There is no one else in the NBA currently akin to Jokic. Historically, another eastern European, Arvydas Sabonis, was close, and for a brief period, so was Bill Walton. But Walton did not quite have Joker's girth and Sabonis did not begin playing in the NBA until he was 29 years old. Jokic, currently in his eighth season, is only 28.
Lasso: The Last Roundup
If you've never watched Ted Lasso, this tiny moment from the previous episode will not mean much to you. But if you have, it's a gem. The team trails at halftime and should be in disarray—its captain received a red card for going after a fan in the stands at the end of the first half, while another player has finally just outed himself to the team in the locker room as being gay.
Now Sam (the black dude) has always been the sweetest, kindest player on FC Richmond. And Jamie Tartt (white dude) has long been its best player and, in the first season, its biggest d-bag. But Jamie has been the greatest beneficiary of Ted Lasso's program of "being the best version of themselves" program, and so his evolution to humble team player has been a gradual but fun thing to witness. Meanwhile, his teammates have also observed this wonderful metamorphosis.
So, in this moment, Jamie is clinging to his past a little (Sam's just been handed the captain's band for the second half and, as the team's best player, Jamie wonders if he shouldn't be wearing it). But Sam's feeling his own self worth and he also recognizes that, at long last, Jamie is behaving like a teammate. So, as close teammates do, Sam feels comfortable razzing him a little.
It's a wonderful and telling moment, with not a word spoken. Brilliant writing, without having to waste a second of dialogue.
Dollar Quiz
Where did the Hindenburg crash and burn (town and state)?
Name a state west of the Rockies that does NOT have a National Park.
True/False: Every NFL team name ends in "s."
What two Houses were at the center of The War of the Roses (15th century… both Pa. town names now)?
What are the surnames of the families in Blue Bloods and Yellowstone (you may need to ask your parents).