by John Walters
Unprecedented!
(But Not Un-presidented)
Ladies and gentleman, your first two-time impeached president, Donald Trump (are you tired of all the winning yet?). If you're scoring at home, that's two impeachments and also 0-fer-2 in popular elections. Trump's 1-1 in Electoral College elections, which cater specifically to deals the founders made with slave owners long ago in order to get them to buy into forming the union. So he owes his lone win to racism. That fits.
From CNN:
As President Trump made history tonight as the only US president to be impeached twice, one White House adviser said "everybody's angry at everyone" inside the White House, with the President being upset because he thinks people aren't defending him enough.
"He's in self-pity mode," the source said.

The story goes on to say that even Hope Hicks has departed. That's right: all Hope is lost.*
*By the way, and I'm not making this up, if you visit Hope Hicks' Wikipedia page, next to height it reads: " 5'9″ (same as Chris Christie)." Oooh, snap!
AOC Sounds Off
I mean, not bad for a barmaid.
A Beard Grows In Brooklyn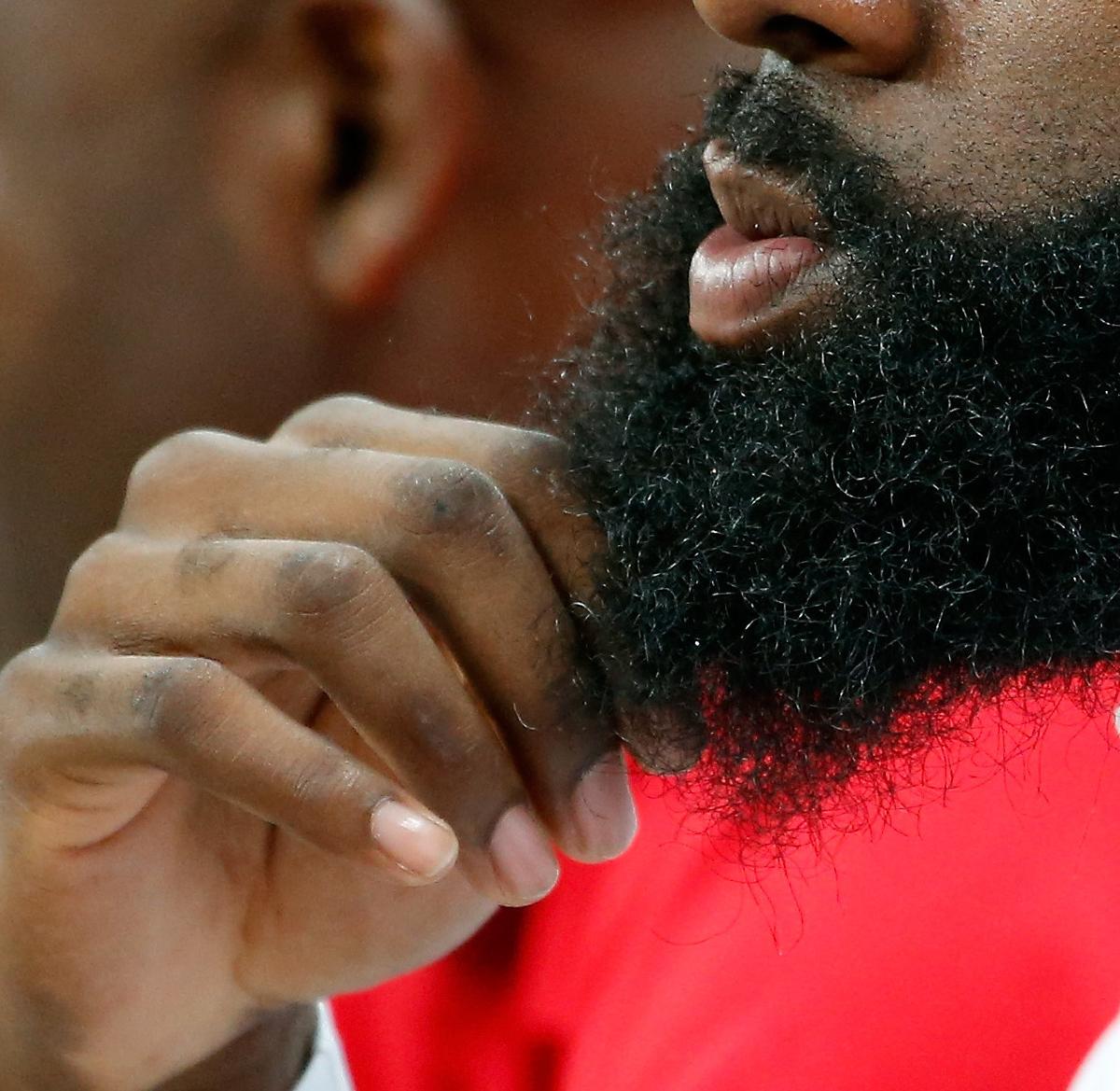 The borough of Brooklyn is flush with millennials sporting outlandishly overgrown beards, but James Harden just became the most famous one. And perhaps the wealthiest. The Houston Rockets sent the former MVP-with-no-gruntle-remaining to the Nets in a multi-player trade. He joins long-time-ago OKC teammate Kevin Durant, another former MVP.
In nine of the past 11 seasons, either Harden or Durant has led the NBA in scoring. How will this work? Perhaps if former two-time MVP and assists wizard Steve Nash, the coach, puts himself onto the active roster.
For Clarity's Sake
It may be too late to ever persuade all the Casey Affleck-lookalike wack jobs who stormed Capitol Hill that "Stop The Steal" is, as Yale prof Timothy Snyder has said, "The Big Lie" (this will be the title of Michael Lewis' book, no?). But that does not mean that every GOP senator and representative who parroted President Trump's false claims the past few months should not publicly reverse course. To quote The New York Times (something New York Post staffers are no longer allowed to cite as a news source…meaning everything you'll read in the NY Post from now on will come directly from Twitter):
Republican lawmakers who objected to the electoral vote results on the grounds of mythical election fraud should immediately and publicly apologize, repudiate their lies and admit that Joe Biden won the election fairly.
We need clarity. And honesty. That is, as this editorial attests, the first step.
Clarity and honesty from all the GOP in Congress who repeated a lie to help make it grow and take root.
The next step? Clarity and honesty about what took place last Wednesday. You keep reading about how the details of what went down inside the Capitol would leave Americans shocked. You know what? Shock us. Or are they waiting until after Jan. 20 to share this news?
And, by the way, what is the excuse for Mitch McConnell to not think the Senate needs to convene to hold a conviction trial on impeachment? As we stated on Monday, the most plausible reason is that he doesn't want to be the Majority Leader when it goes down. Let that be Chuck Schumer's dog.
Iran-sacked
You gotta give the Iranian students and radicals—I'm assuming they thought of themselves as "patriots"—who stormed the U.S. Embassy in Tehran on Nov. 4, 1979, this much: at least they didn't kill anybody.
As we watched the storming of the U.S. Capitol unfurl last week in real time, those of us old enough to remember the Iran Hostage Crisis noticed how similar the scene looked: an unruly mob bent on destruction and violence criminally trespassing on U.S. government property and taking it over.
But again, they never killed a single American. Last week's mob did, police officer Brian Sicknick. I guess it's not terrorism if you think your side is in the right against Uncle Sam. I'd point this out to anyone in a MAGA cap but they're either too dumb or too brainwashed to comprehend analogies that fit.
Or expose them to their own hypocrisy.
To them I say, "Argo f*ck yourself."