Starting Five
1. Horror
In our continuing series, "There's Nothing More Inhumane than Humanity," it has been determined that the 28 year-old pilot of the Germanwings aircraft that went down in the French Alps, killing 150 people, acted deliberately.
The cable news programs will blather all day about how to make the cockpit more safe, but the simple fact is this: Where there's a will, there's a way. And there was a will here, for reasons we may never learn.
2. Mr. Smith Goes At Washington
ESPN's eminence of blather, Screamin' A. Smith, advocates that "for one election, all blacks should vote Republican." As a member of the 0.1%, Smith certainly would stand to benefit. And while he may have had legitimate reasons for that proposal, he needed at least to be transparent enough to acknowledge that when he said it.
3. The Patriot Act
The first step in discussing the "trick play" that the NFL banned yesterday at its owners' meetings is to acknowledge that it is not a trick play. It is no more of a trick play than a play-action pass.
Look, it's pretty simple. Or at least it should be. The offense must place at least seven men on the line of scrimmage, although it may place as many as 10 players on it. The two players on either end of the line of scrimmage are eligible receivers. Everyone else who lines up on the line of scrimmage between them is ineligible.
As for the remaining players, anywhere from one to four of them, they each must line up at least one yard behind the line of scrimmage. And they are ALL eligible to go out for a pass.
All that Bill Belichick did, and it is something that my defensive back buddies and I were coached to understand and look out for 30 years ago at Brophy Prep, was line up multiple men along the line of scrimmage but outside of the tackle box. As a defensive back, your job is to ignore a player who lines up along the line of scrimmage between the split end (the term is self-explanatory) and the tackle. That player is a decoy.
It's just that simple.
But the NFL decided that compelling defensive backs to have to think on their feet right before the snap, well, when a coach is game-planning 100 hours a week for Sunday (or Monday…or Thursday), well, you cannot take the control out of his hands by obliging defensive backs to think quickly, or to disrupt his nickel and dime packages by lining up in an unorthodox formation.
"It's not something that anybody has done before," Raven coach John Harbaugh whined back in January (You know, kind of like the forward pass once was). "They're an illegal type of a thing…"
An illegal type of a thing? What does that even mean? Because we know Harbaugh knew they were not actually illegal.
The NFL is ruled by oligarchs and titans of industry who prefer the status quo. Why should any of us be surprised that when someone found an unorthodox strategy that disrupted that status quo that they would move to squash it. Old, rich white men are the worst.*
*I'll never be more than two of the three, so you can't hate me–for that.
4. The 46 Jakes
Comedian Jake Johannsen, who has been appearing on Late Night/Late Show since the late 1980s, made his 46th and final appearance on David Letterman's stage last night. It was a solid set with typical Johannsen understated observational humor: "I heard about wife swapping. It turns out that all you can get is another wife…I've always wanted a boat."
Wife: "Where are you going?"
Jake: "Where am I going? I'm a 54 year-old man. Where am I going? I'm going to ride a helicopter to a stripper's house. We're going to kill a bear and make it into sausages. Wanna come?"
Watch how gracious Johannsen is at the end of his set, when Letterman speaks to him. He doesn't mess it up with obsequious verbiage. He just stands there and accepts the compliment. That's how you do it.
Longtime fan of Johannsen, who comes off as a rakishly handsome, cerebral type. Amiable and erudite. That's why one of my favorite bits of his, from back in the Eighties, is when he innocently begins with "I broke up with my girlfriend recently, and….F$%&!" (you sorta had to be there).
5. Torah! Torah! Torah!*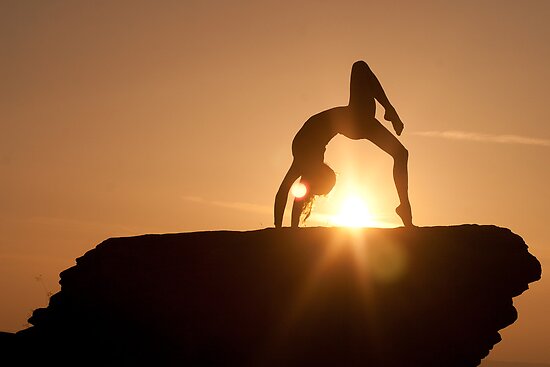 *The judges would also have accepted "Downward Dog."
A Scottsdale, Ariz., bar mitzvah* gets spiced up when a 32 year-old yoga teacher who recently had a breast augmentation flashes her surgical work to the attendees, then lets a few of the teenage boys grope her. After that, allegedly, she carried on the oral tradition with a 15 year-old.
So now if your child tells you he wants a Hummer for his bar mitzvah, he's not talking about a car.
*This happened just a couple of miles from where I currently reside. I never get invited to religious celebrations.
Music 101
Temptation
As I've said before and I'm sure will say again, people of my age were absolutely bombarded with classic tune after classic tune in our youths. We were spoiled and had no idea that the banquet wouldn't last. Or is it just that music impacts young people more? Maybe a little bit of both.
Here's New Order from their perfect New Wave album from 1987, Substance. And here's a raw performance of the same song from six years earlier. I attended high school in Phoenix and college in Indiana and because of bands like New Order, I had no shortage of classmates who behaved and dressed as if they lived in London's West End. We called them "Mods."
Remote Patrol
Sweet 16
7 p.m. CBS; 7:30 p.m. TBS
In the early games, Wichita State meets Notre Dame. Shocker coach Gregg Marshall coached Winthrop when they, um, shocked the Irish in the NCAA tourney eight years ago. Then you've got Bo versus Roy, Wisconsin versus North Carolina. The nightcaps feature Kentucky versus West Virginia –Huggy Bear is 8-2 versus John Calipari. And then there's Arizona versus Xavier. If you're not enthused enough yet, here's Club Trillion on the next 48 hours' games….