Starting Five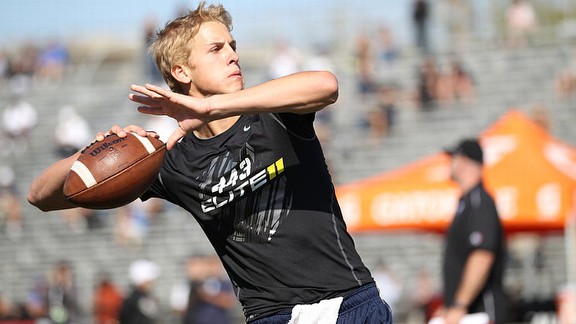 1. Go Throw
A plethora, a cornucopia, more than a mere smattering of fantastic college football on the slate for Saturday. One contest that will garner little attention, since neither team is ranked and it will take place in the Palouse: Cal at Washington State.
Cougar QB Connor Halliday leads the nation in passing yardage (463.6 yards per game) and touchdown passes (20). Golden Bear QB Jared Goff, meanwhile, is the only player in the country who has both thrown more than 15 TDs (17) while averaging more than 10 yards per attempt.
Is Oregon's Marcus Mariota (13 TDs, 0 INTs, 11.8 yards per attempt), the only one of the three who gets Heisman attention, superior to both? Probably. But this game will feature two very prolific quarterbacks. You can bet a few scouts will end up in Pullman.
2. Are There Rankings?
The headline on CNN.com –my top source of humor on a daily basis– reads "Top Mexico Nabs Top Drug Lord Hector Beltran Leyva." Honestly, I need to up my use of "nab" as a verb. "I just nabbed some Cool Ranch Doritos."
Anyway, it got me to wondering, Are there rankings? And does Clay Travis argue that they're worth every penny? I asked the Twitterati, and got these replies:
@AuburnElvis: "Hector Beltran ain't played nobody, PAAWWWWWWWWL!"
@fakegimel:  Yes, but typically the rankings are absurd because head coaches just have their assistants do it, favor in-conference drug lords.
3. Not a True Detective Sub Plot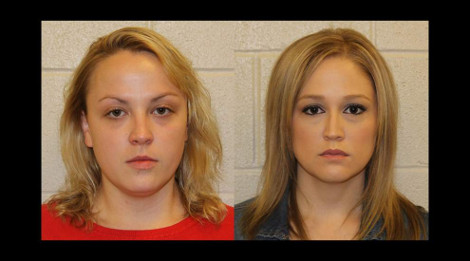 A pair of female English teachers at Destrehan High School in Kenner, La., are arrested for partaking in a menage a trois with a student. Shelley Dufresne, 32, and Rachel Respess, 24, sure never taught me English were arrested on felony counts of unlawful carnal knowledge.
It gets better/worse for Dufresne, who not only is married with three young children but is the daughter of a local judge. If this were True Detective, at least one of these two teachers, but probably both, would already have been having an affair with Marty Hart.
4. Or Maybe You Just Screwed Up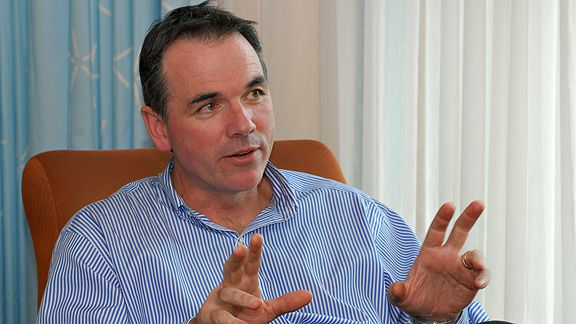 A's general manager BIlly Beane: "Simply put, if we don't have Jon Lester, I don't think we make the playoffs."
Um, no. The A's were 66-41, the best record in baseball, when they traded for Lester, who did a fine job for them on the mound (although he did allow six runs in the Wild Card loss to the Royals, so not a fine job there). They were 22-34 after the trade, or .392, which would be the worst record in baseball extrapolated over a season.
If a supposedly smart man can assess that data –best record in baseball pre-trade and worst record post-trade–and still say it was the right move, then maybe it's more about him needing to always be correct than it is about him being honest. Maybe the scouts in Moneyball had a point.
Even if, EVEN IF, you stretch as far as you can to defend Beane's parting with Yoenis Cespedes, the A's should have at least finished well enough to have had home-field advantage on Tuesday night, which they did not. And which made a difference.
I love that Dallas Braden, a former A under Beane, calls the move "a total failure." And that the other ESPN analyst —I should know who this is– talks about the loss of "presence" when trading Cespedes. Now Cespedes is gone, and Lester is gone, and the A's must rebuild.
What a dope. As I chronicled last month...
That's Jill Stolworthy, 68, who never drives her Peugeot without a Cliff Richard mannequin riding shotgun. Who am I to judge? I have a Taylor Swift mannequin and I don't even own a car. Perhaps I've said too much?
By the way, Josh Eells' cover-story profile of Taylor Swift in a recent Rolling Stone is a terrific read (she's my neighbor now). Eels saves the best anecdote for last.