http://mediumhappy.com/?p=8064
by John Walters
Tweet Me Right
Starting Five
Ave Maria
"Nothing lasts"
–Varys, Game Of Thrones
When the bald eunuch spoke those words Sunday night, they resonated. But that wisdom was punctuated Monday afternoon in France as much of the Cathedral Notre-Dame de Paris was razed by what appears to have been an accidental fire that started during renovation work.
The spire was lost and much of the roof from the building that is more than 700 years old. But the main structure survived. And that which was lost will be rebuilt.
Time has its arsenal: wind, fire and water. But man is ordinarily the greatest threat to all things on this planet, both man-made (the Sphinx lost its nose to bullets; the Acropolis was largely destroyed because it was being used as a munitions depot and suffered a direct hit by shelling; Yankee Stadium fell victim to the Steinbrenners' avarice) and natural.
It was an awful day for Notre Dames on either side of the Atlantic, as your author's alma mater announced that former Senator Paul Ryan (R-Wisconsin) would be coming to campus as a visiting professor. Will "Craven Political Maneuvers" be a 400-level course, one wonders.
Warriors, Worriers
You went to bed. Admit it. If you did, you missed the Western Conference playoffs morphing into Pac-12 After Dark. The defending NBA champions, the Golden State Warriors, puked up a 31-point 3rd-quarter lead and lost to the Lou's Angeles Clippers, 135-131.
After squandering a 94-63 lead with more than seven minutes remaining in the third quarter, the Dubs went up 131-128 on a vintage Steph Curry three. But then Lou Williams hit a fallaway 2 in the lane, the final bucket of his 36-point night, and then a pair of rookies (Shai Gilgeous-Alexander and Landry Shamet) paired up for the dagger three.
It's the largest playoff deficit ever overcome in NBA playoff history. Evuh. A lot of people had a 30-something from an L.A. franchise giving the Dubs fits in the first round; they just did not have it being Lou Williams.
Of course the Dubs have the talent to overcome this hiccup. They have the talent to make a fifth straight trip to the NBA Finals and win their fourth trophy in the past half-decade. But do they have enough happy joo-joo in the locker room to do so?
That's what my former SI colleague Jon Wertheim (I'm old enough to remember when we called him L. Jon Wertheim, a young law school alum whose dad had been our SI managing editor's college prof and who wanted to pursue a career in sportswriting over one at a white-shoe firm; turned out to be the right move for him) sought to find out this Sunday on 60 Minutes. You should watch and decide for yourself.
TCM Turns 25
On Sunday Turner Classic Movies (TCM), God's gift to cable television, turned 25. Three reasons we love TCM: 1) no commercials 2) it has the largest catalogue of classic American films available for viewing anywhere, for a small fee along with your cable subscription, 3) hosts Ben Mankiewicz and Eddie Muller.
Some day film historians will look back on this current decade of American cinema, with fans' preoccupation with comic book heroes and heroines, and properly connect it with a social disease (not sexually transmitted). There's an illness among us that we constantly flock to films in which mankind must be saved by a being with supernatural powers (like, you know, God-like?). You're welcome to enjoy Iron Man or whatever. It's when you go see a dozen consecutive clones of that film that I begin to worry about you.
Anyway, your antidote is TCM. There is simply no greater gift that the United States has given to culture than film, and here are most of the greatest films ever put in reels. That said, not every one will meet your fancy. The other night we, for the first time, watched Gone With The Wind in its entirety and it made us so sad…to think we'll never get those four hours back.
But we needed to do it, to complete our mission of having watched the top 10 films in the American Film Institute's "Top 100 Films" list. Having done so, and having now viewed more than 70 of those 100 films (most of the missing were released before 1934), we're going to enumerate our highly—HIGHLY—subjective list of the TEN American films every one should watch before they expire. The films that make this list have a few things in common: outstanding story, nary a wasted scene, characters you care about, and most often a mix of both drama and humor (you know, the way real life is).
We narrowed the list to 10, and that's not easy. Surely there are other films that you can sub in. But we do like these 10:
Casabalanca (1942): For our money, the best film, period. And for those who fear that watching old movies is like eating vegetables, this is hella entertaining. And witty. You'll miss at least half the jokes your first time through. By the way, note the numerous similarities between Rick Blaine (Bogart) and Rhett Butler (Gable): they state that their only cause is themselves, they take up for lost causes, and they ultimately let the girl get away.
The Best Years Of Our Lives (1946): The best war movie absent a combat scene. No better movie about the best in us as Americans in our daily lives. Released the same year as It's A Wonderful Life, a film in a similar but hokier vein. This is the movie that won seven Oscars, including Best Picture, that year, and deservedly so.
The Godfather I & II (1972, 1974): We're cheating a little here, but if Gone With The Wind can run four hours… This is the quintessential American Dream lived out across two generations, and a reminder that "get rich or die tryin'" predates 50-Cent.
The Shawshank Redemption (1994): Was greatly overshadowed the year it was released by two other films you know of, but again, not a wasted scene and a fabulous payoff. Funny, heartbreaking, inspirational. Our favorite final scene in a film with the possible exception of No. 2 on this list.
The Bridge On The River Kwai (1956): You need an epic on this list, and with that a David Lean film. The reason I put this one here ahead of Lawrence Of Arabia is because while the scenery in the latter is magnificent, the story drags some toward the end. The Bridge never wavers, building the suspense until the final moment. Although, yeah, I don't know why they didn't simply blow the bridge the night before.
The Sound Of Music (1965): You need a musical, just one, and if you want to sub in Singin' In The Rain here, go right ahead. Julie Andrews is the queen of this genre and there's no better filmed musical scene than "Do-Re-Mi."
Rear Window (1954): You need a Hitchcock film and again, you're welcome to sub in Vertigo, Psycho, To Catch A Thief, Dial M For Murder, even Strangers On A Train. But this is our favorite.
The Wizard of Oz (1939): Providing the essential message that has been true since Homer's Odyssey and The Ten Commandments: there's no place like home.
Rocky (1976): Before it was a franchise, Rocky was simply the most inspirational film for the down-and-outers ever released. For those of us who saw it in the theaters, who were not bogged down by the circus of Clubber Lang and Ivan Drago and "Livin' In America" and "Eye of the Tiger," this experience was the most uplifting ever provided in a theater. And that score? "Mom, did Rocky win the fight?!?" Does it matter?
The Searchers (1956): John Ford and John Wayne in what we feel is the one Western not to be missed (and Star Wars is a Western, by the way; even Siskel & Ebert agree about that). Yeah, we wanted to put in a real Jimmy Stewart film (Mr. Smith) and we debated adding Pulp Fiction to this list, but we wanted a Western.
And because we're not done, here are a few films that failed to make AFI's Top 100 that would have certainly made ours: The Thin Man, Broadcast News, A Few Good Men, An Affair To Remember, Blazing Saddles, Braveheart, Good Will Hunting, The Exorcist, Frankenstein, Giant, Almost Famous, Judgement at Nuremberg, Local Hero, Animal House, The Big Short, Night of the Hunter, Planet of the Apes, Risky Business, The Breakfast Club, When Harry Met Sally, To Be Or Not To Be and M.
JMIA Is Not MIA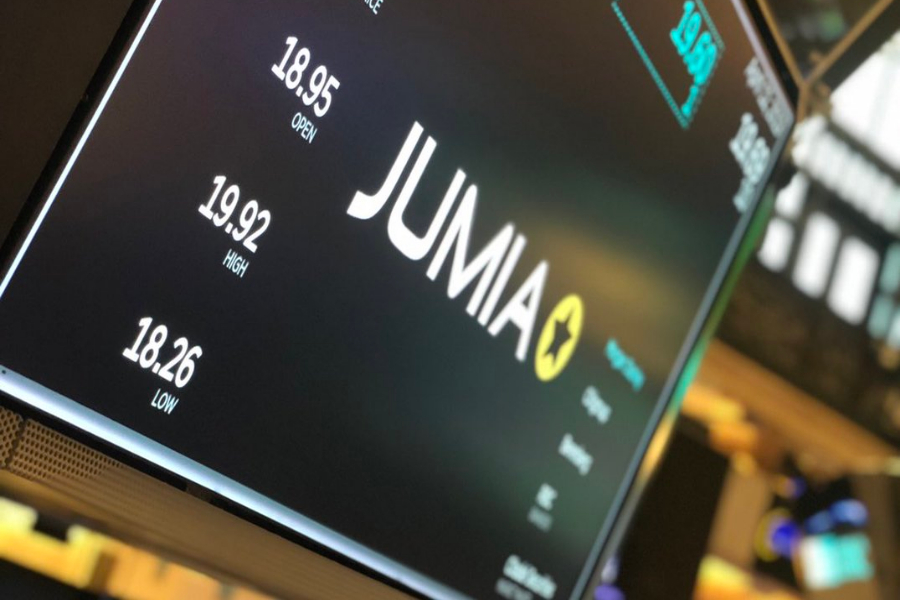 We're old enough to remember when "Ali Baba is the Amazon of Asia" was a thing, so we're a little skeptical about Jumia Technologies (ticker symbol: JMIA) being the "Amazon of Africa" (we wonder what the "Amazon of South America" will be; don't answer that). But you should know that the company, based in Lagos, Nigeria, issued its IPO on Friday at between $12 and $16 per share.
As of this moment, JMIA is trading at $38 per share and is up 19% just today. We're not in it and that price looks a little frothy for us at the moment. But keep your eye on it.
For Pete's Sake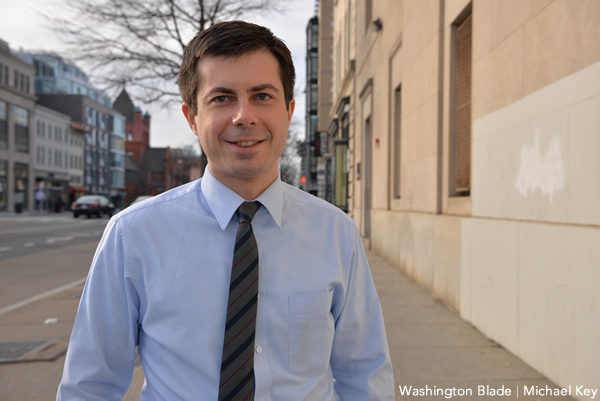 You may recall we were all aboard the President Pete Express more than a month ago, and we thought he'd be at least more than a long shot by June. Turns out he's scaring the hell out of the Bernie bros and he's all but persuaded those grasp-exceeds-their-reach senators (Gillebrand, Booker, perhaps even Harris and Warren) to just return to the Beltway.
Some years there are champions by default (the 2011 Dallas Mavericks come to mind) and others there are legitimate types (your 1996 Chicago Bulls) whose real is undeniable. Mayor Pete, who declared Sunday, has been the darling of every studio show that's been able to land him (Real Time, Ellen, Maddow, etc.) but there's no denying that there's something there there. And being able to speak Norwegian on the fly is just one of those great drop-in anecdotes halfway down your profile.
Last night just before sleepy time I checked the Twitter Machine and the above two tweets ran back-to-back. For me, this should be a campaign poster. Who, as Americans, do we wish to be?
By the way, before you go too far down the Prez Pete wormhole, we urge you to watch Mr. Smith Goes To Washington (again, if not for the first time). Or read Jake Tapper's The Hellfire Club. Washington has a way of putting earnest types through the meat grinder and turning them into table scraps. They'll do their best to find the warts on Mayor Pete. But chances are that none of those pursuing this dirt-digging volunteered for military service and are Rhodes Scholars, much less an "or" in that phrase.
Reserves
The finish of the men's Boston Marathon race yesterday. We realize 99.9999% of you have no personal connection to either athlete, but still…
Breaking: Less is still more. Thanks for reminding us (by the way, look at the top of yesterday's MH. Some folks think alike; one just gets paid a lot more for doing so).
Music 101
Never Gonna Give You Up
The last few years of the Eighties and first couple of the Nineties were the darkest days of pop music (before now; we watched BTS on SNL). You had Milli Vanilli, Vanilla Ice, Right Said Fred and yes, this guy, Rick Astley. This song went to No. 1 in the USA, UK, and a dozen other nations. Props to Iceland, which refused to let it go higher than No. 5.
Remote Patrol
Manchester United at Barcelona
3 p.m. TNT
The second leg in this UEFA Champions League quarterfinal. Barca leads 1-0 on aggregate. Yes, they only played six days ago. Kind of a fast turnaround. You'll get Messi in this one. We're a little surprised they're not airing Ajax-Juventus instead, what with a 1-1 aggregate and Ronaldo in that one. Stay tuned for the halftime and post-match highlights.